A few weeks ago, a news item from England caught our eye: a blizzard in Yorkshire had stranded sixty-one people at a remote pub for three days. Among the stuck were members of an Oasis tribute band that had been booked to perform and whose gig was … extended. On Twitter, there were many joking responses to the affair, along with some stories of similar snowbound experiences, including this one from a Twitter user named Tim Oliver:
Snowed in two nights in Northern NM in 1970. Also, a bunch of Cajun pickers and a Nashville semistar. Add dogs, ten cases of Lone Star, four of Annie Greensprings, 6 jugs of Jack Daniels & a couple lbs refer. We perfected Neil Young's The Losing End.
Obviously, we needed to know more, so the Statesider's Doug Mack called Tim Oliver for all the details. Spoiler: it's an even better yarn than you'd expect from that tweet. This interview has been lightly edited for length and clarity.
---
Let's start with some background. What were you doing in this place and how did you get snowed in?
Okay. I have to paint the setting for you a little bit. And if you have a map handy, try to find Las Vegas, New Mexico. It's in Northern New Mexico, about 50 miles east of Santa Fe. They're separated by the Sangre de Cristo mountains and it's quite a juxtaposition. I even bought a map in Costco, of all places, that called Las Vegas the wildest of the Wild West.
Las Vegas was on the railroad and it was divided into two parts. West Las Vegas was almost entirely Hispanic and East Las Vegas was all Anglo when I went there as a student in 1969. I had just graduated from high school and I was 17 years old. And I show up at New Mexico Highlands University. I picked that because I had to go to college somewhere — it was either that or get drafted to go to Vietnam. The school was a compromise with my father. It was cheap enough for him and it was far enough away from home for me.
It was a blast. This place had no law. I mean, it was wide open — the amount of drug use and just crazy partying. And the rents were extraordinarily low. You could get an apartment for $15, $20 a month, so there was no point in living in the dorm. In fact, I had a dorm room, but then I went into an apartment, too. As soon as I got my lottery number for the draft, which was a pretty high number, I knew the draft was not hanging over my head anymore, so I kind of quit going to college and was just hanging out and partying and having fun. And in this crazy place, one of the things that seemed to collect there were fugitives "on the lam," if you will. This one particular group we called the Louisiana people. We don't know what they were wanted for. I'd heard different things, mostly drug charges and draft dodging. They were all friends from someplace deep in the bayou and they all had weird names — one guy was named Box and another guy was named Frog.
There was another guy that hung with them named Bobby Charles. He was a noted songwriter — he wrote "See You Later, Alligator" and "Walking to New Orleans," which was a big hit for Fats Domino. We were friends at the time. I mean, we didn't keep in touch after I had moved away and stuff, but we used to hang out. We'd go get some drinks and some dope and smoke some dope together, try to find some chicks, whatever you do, you know, out in the middle of nowhere. NPR had a little story about Bobby Charles, and it didn't say a thing about him going to New Mexico. According to that story, he got busted in Tennessee and moved to Woodstock, New York — and eventually went there, I'm sure, but before he got there, he was out west.
There was another guy — I won't mention his name because he's still around him and he's back in legitimate business — but he was a pot dealer and he had money and he had this little house. It was an adobe hut, three rooms. The bedroom was his and then he just let his friends stay in the rest of it. The house was in this little town — get out your map again — called Montezuma, New Mexico. They had a Fred Harvey Hotel there.
Have you heard of Fred Harvey?
I haven't!
You better look up Fred Harvey! [I later looked it up and it is indeed a fascinating story!]
Fred Harvey felt built very nice hotels along the Santa Fe Railroad, including the Grand Canyon and Albuquerque. There was one in Las Vegas. There was a movie back, I think in the 1930s, called "The Harvey Girls." [Looks like it was released in 1946 and starred Judy Garland and Angela Lansbury.] It's all about how, in these remote hotels, they would have housing for their help, and the girls all had little dorms and they would all live together and work for Fred Harvey for, like, a summer. The Harvey place up there in Montezuma was a castle. And the reason it was up there is there's a pretty big pond that was always in a shadow. You're getting up about 8,500 feet in elevation, so there's always ice in this pond and they could load it onto the train for whatever kinds of perishables there might be; that's how they had the refrigerated cars back then, ice packed in sawdust. So there's this huge castle as a backdrop to this little adobe hut where we were staying.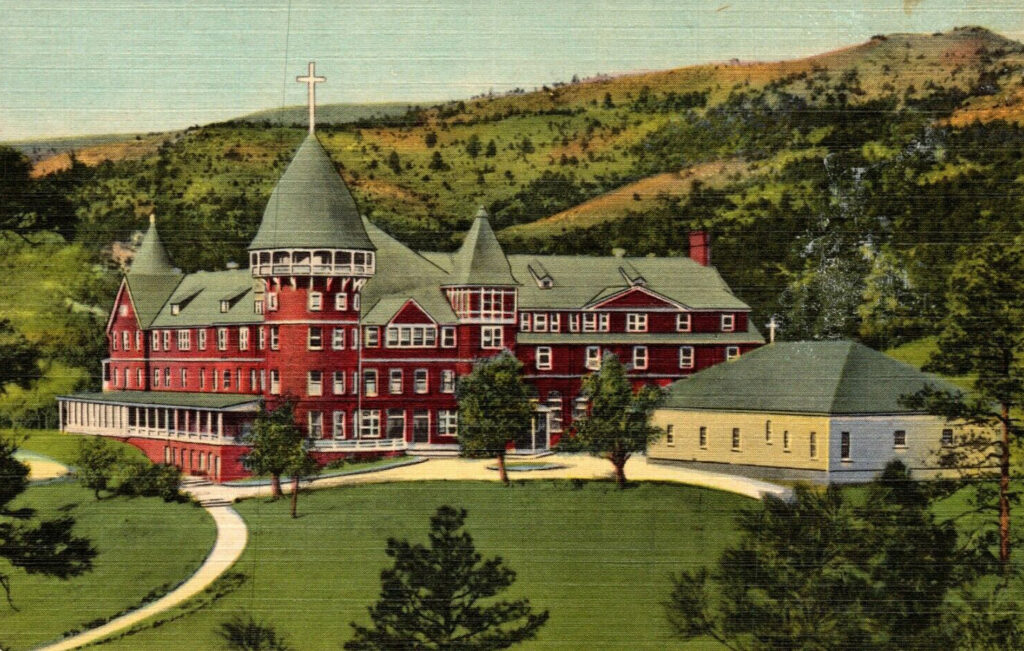 The Louisiana people, Bobby Charles, and some other miscellaneous folks, including me, were there on a winter's night, and I'm pretty sure it was 1970. We were just doing our normal thing, but we were pretty well supplied. We had Boone's Farm apple wine — I think it was that and not Annie Greensprings [as listed in the tweet] — but we also had something like five pounds of pancake batter, six or more dozen eggs, several rashers of bacon, and some other stuff to eat. So we were just in the house, partying it up, and it started to snow and snow and snow, and you couldn't get anywhere.
Whatever car we might've had was parked outside was a heap. And it was, you know, up in the mountains and there wasn't a lot of reason to go anywhere and we just loved it. We would make up a bunch of food and you'd get your bacon and eggs and pancakes, drink a bunch of beer, and everybody would get kind of woozy about the same time and just kind of fall asleep. And then pretty soon one of these Louisiana people would wake up, roll a joint, start strumming his guitar. We'd rub our eyes and go into the other room and have a beer, you know, maybe a glass of wine or even orange juice — a little morning pick-me-up, although this might be in the middle of the afternoon. We did that for two and a half days. Just go to sleep for a while, wake up, party, go to sleep — all the while, singing and laughing and telling stories.
The Louisiana people were outstanding musicians. They just grew up that way, it's in their blood. They had a bunch of guitars and I had a harmonica and Bobby Charles was there. One of our favorite records was Neil Young's "Everybody Knows This Is Nowhere," which was pretty new at the time. The song that stands out to me, because I still remember every word, is "The Losing End," which is still one of my favorite songs today because of that memory associated with it. We got really good at it, but we never performed it for anyone else, just for each other and our own enjoyment. We would, you know, do harmony and these guys were great on guitar. I put a few harmonica licks in there and it was just a blast.
It sounds like there was no sense of peril. It was just, "We're stuck. Let's just make the most of it."
Yeah, it wasn't a whole lot different than what we do ordinarily, except it had an extra frisson about it because we were snowed in. It was beautiful outside. We were stuck together. I mean, otherwise, in Las Vegas, it would be people coming and going. But we were all kind of just stuck together. I think anybody that was there remembers it as just a unique two days where we were kind of forced to do what we love to do anyway, but nobody had to leave to go to jobs and stuff like that. So no, there was no peril. Just fun.
So then you just kind of waited it out? How did you get out eventually?
In New Mexico, the snow does not last a long time. The sun is so potent when it comes out and it doesn't get that cold there. So you get these big dumps, snow storms, but the ground wasn't frozen when the snow fell and then the sun came out and it warmed up.
I did look up those pictures of the Fred Harvey hotels, by the way. These are really spectacular buildings.
Yeah. Now at the time, maybe half a mile away was a hot spring. The Harvey people had built it into a series of baths. They were just kind of concrete squares that would fill up with water and then one would fill up and it would overflow into the next, and then that would overflow into the next. If you wanted to do it, you'd have to go find Brother Carmona and he'd be kind of patrolling around, and you'd have to pay him a half-dollar each. I call him brother because at the time, the Catholic Church owned the Harvey Castle. They were training Mexican priests there. And, you know, nobody wears a bathing suit in the hot springs, of course. So it would be us and girls and we'd be running around naked in there, and you'd look at the windows and there would be these priests looking in with hands cupped around their faces.
Do you still keep in touch with anyone who was snowed in with you?
Yes, we all keep in touch. I was just on the phone for 45 minutes yesterday with an old friend from Vegas, and we all realized that it was an experience that we just fell into out of the blue. I mean, I'm just a white, suburban, middle-class kid that ended up at this college in the same town. And just because I am who I am, I gravitated towards the most fun happening. We just had a blast. We were pretty pretty taken with one another.
Do you have any advice for people who are snowed in at a party house or a bar or anywhere?
I would say, pee outside, because if the pipes break, you're not going to have a toilet anyway, so you don't want to overburden it. Or if there's a lot of people stuck, often the septic tank will fill up.
Find somebody that you like and cuddle up next to them and just forget it. You're not getting out of there. You have an opportunity for 10 hours to just relax, feed your head and make an event that you'll remember. Now, this one in England, they had that Oasis cover band. That was probably a blast. If you can find some good music, that's always going to make it good.
Dogs are always necessary. Let 'em in. If you're snowed in, let the damn dogs in. Your house is going to be a mess anyway — and forget about that, you clean the house. Don't worry about it. Get the fragile stuff out of the way, because people are gonna get drunk.
We didn't have any board games, we just told stories. I would suggest against board games. Tell stories. Get somebody started — there's always some, a storyteller in every crowd, who will draw other people out. So that's what I'd suggest.
We end every interview with the same question. It's a tough one: Cake or pie?
Pie. Especially if you have some ice cream. That cannot be beat — that's not even a question if there's ice cream.