Note: The Statesider is no longer publishing new issues. We are leaving the site up and running because we love the stories and hope people get to enjoy them as long as possible. Thanks for coming!
The short version
The Statesider is a newsletter that curates the most interesting stories about US travel, American experiences, cultures, landscapes, regional cuisines and unforgettable characters all in one place. Think of us as a weekend travel section for America.
We're only selling one thing: the idea that our country is immense, diverse, and infinitely interesting.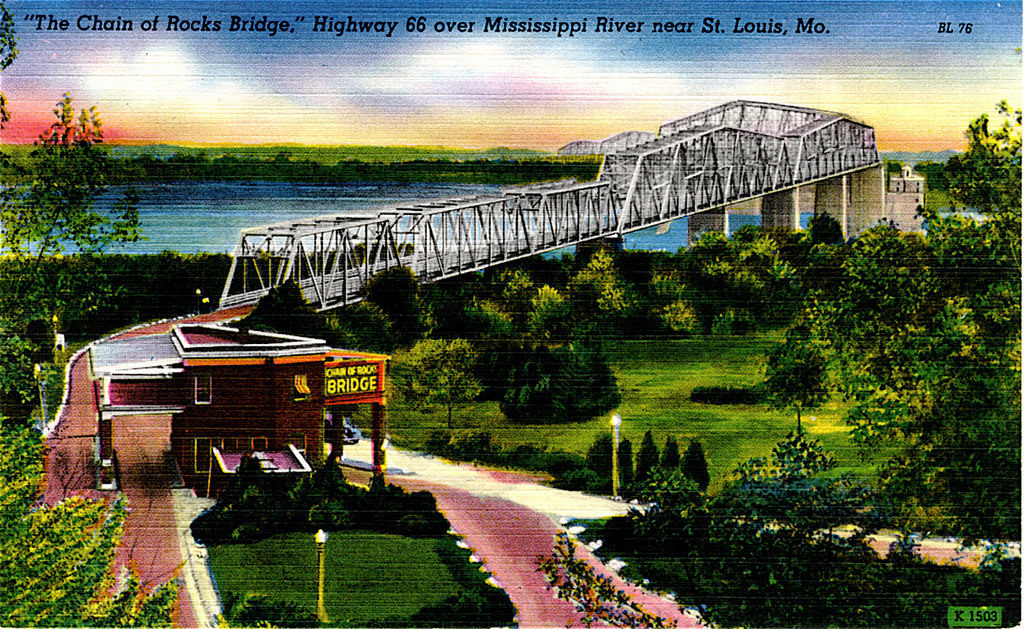 The long version
In our collective too many years working as travel writers and editors we've come to feel there's a country that's underappreciated in our sector, particularly among US travel companies: the United States of America itself.
Oh, sure, there have been plenty of I Heart NY stories, it seems impossible to saturate the market for California coast and/or wine country stories, and yes, we get our kicks on Route 66. We like those things—a lot! There's a reason they get so much love.
But you know what? The US is so much more. It's the Mississippi Delta, shining like a National guitar. Hell, it's National guitars, too. It's cowboy poets in Elko, Nevada and Bigfoot hunters in the Pacific Northwest and hippies living off the grid in the Waipio Valley on Hawaii's Big Island. It's roadside diners with plate-obscuring pancakes, Koreatown grub and food trucks with vegan sandwiches, creationist theme parks and dinosaur bones. It's black rodeos, Mexican horse dancing, Pony Express museums and lots of things that have nothing to do with horses at all. And did we mention the National Parks?
Our history is rich with both the tragedies and triumphs of American diversity, from Japanese internment camps in Idaho to radiant Day of the Dead celebrations in San Antonio, Texas. The Statesider aims to be as curious about Athens, Kentucky as we are about Athens, Greece.
Travel in the US is easy, it doesn't have to be expensive (though we certainly appreciate a little luxury), and if you'll forgive us a little self absorption, it teaches us about ourselves, about what it means to be American.
We've got a shoebox full of old mix tapes, a freshly opened bag of pretzels, and road stretches out in front of us. We're off to look for America. Join us.
Pam Mandel & Andy Murdock
---
Who we are…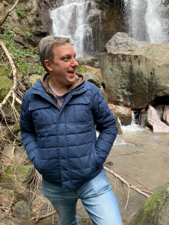 Andy Murdock, Co-Founder & Editor, is a writer and editor from Alameda, California, formerly the US Digital Editor for Lonely Planet and the Managing Editor at Airbnb. His writing has appeared in Lonely Planet, the San Francisco Chronicle, the Washington Post, the Wall Street Journal, Vox, AAA's Via Magazine, CNN, USA Today, BBC Travel, Modern Adventure, and more.
Find Andy: 50 yards back on the trail because he stopped to look at an interesting plant, ogling American-made string instruments, changing his order at the last minute because someone else ordered the thing he wanted, or at @andymurdock on Threads/Mastodon/Bluesky.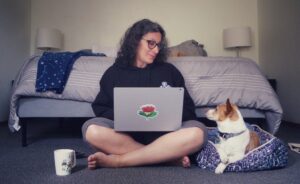 Pam Mandel, Co-Founder & Editor, is a writer from Seattle, Washington where she lives with a small dog and multiple ukuleles. She was an early adopter of blogging as the go-to format for sharing stories about travel, starting her still online blog, Nerd's Eye View, in 1998. Her work has appeared in Seattle Met, Lonely Planet, the San Francisco Chronicle, DK Eyewitness, Afar, AAA's Via Magazine, G Adventures, and more. She's won a handful of Solas Best Travel Writing Awards and was included in the 2018 Best Women's Travel Writing compilation. She's at work on a screenplay based on her travel memoir, The Same River Twice.
Find Pam: Shooting Instagram video of rotating cake cases, stopping to read the plaque at roadside turnouts, walking her dog in the nearest off-leash park, or on Bluesky @nerdseyeview.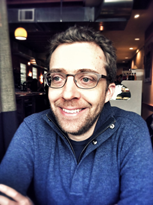 Doug Mack, Midwest, Territories, & Diners Editor-at-Large, is a writer from Minneapolis the author of The Not-Quite States of America, a travelogue about the U.S. territories, and the creator of Snack Stack, a newsletter about snacks around the world, with three new snacks every week. He has a degree in American Studies and has written for the New York Times, Slate, Newsday, the San Francisco Chronicle, Southwest the Magazine, and more.
Find Doug: At the local diner with his wife and two daughters, sampling the goods at a back-roads pie shop, researching the history of a cool old building, or on Bluesky @douglasmack.
---
About the Organization
The Statesider is a 501(c)(3) nonprofit organization dedicated to supporting literary works about US travel and regional cultures. The Statesider is supported by tax-deductible donations from readers like you. Annual financial disclosures are available on request.