🍕 In this Issue of the Statesider 🍕
In the footsteps of TJ, American pizza tales, Atlanta biscuits, Moe's Tavern goes global, how to identify a Texas taqueria, the North Carolina sound, the immigrant experience in National Parks, whole-hog traditions, and the deeper meaning of cheap cake.
On the Road with Thomas Jefferson
The new history-rich travelogue In Pursuit of Jefferson follows in Thomas Jefferson's footsteps around Europe (as well as Monticello and other areas of the USA), learning how the founding father's journeys abroad connected to his life and leadership back home. We talked to author Derek Baxter about his book and his journeys, which were at times quite humorous and at other times decidedly somber. (Also we learn if Thomas Jefferson was a cake guy or a pie guy. Place your bets now.) 📗 Read The Statesider interview with Derek Baxter 📗
I really did come to understand that slavery was intertwined with everything he did. I mean, it's how he's paying for his travels and for just about everything — it came mostly came from his tobacco, which was grown and picked and packed by enslaved workers on his plantations.
Stories Across the US
The Midwest, but Realistic: Why do TV and film struggle to accurately depict the Midwest? HBO's new show, Somebody Somewhere somehow gets Kansas right. Sara Smarsh, The Guardian
Taco Spotting: News you can use — The 12 types of Texas taquerias and how to spot them. José R. Ralat, Texas Monthly
Follow Your Moe's: Bootleg Moe's Taverns from The Simpsons have popped up all over Latin America. Tamlin Magee, Eater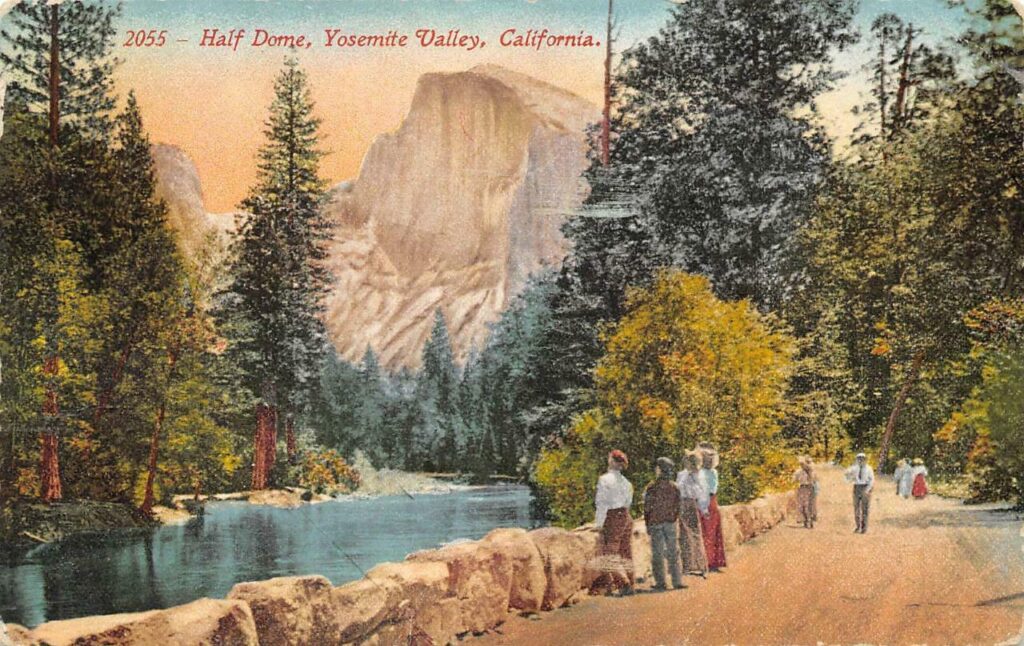 Multinational Parks: A group of first-generation Indian migrant workers visit Yosemite, and it's not quite a rapturous John Muir experience. Who is really welcome in America's parks? Torsa Ghosal, Catapult
When I visit the outdoors with other migrants, I feel connected. It takes only an encounter with white aggression to overturn that feeling.
Bonnie and Clyde…and Grandpa Chuck? Lauren Hough travels to the old family hometown in the Texas Panhandle to investigate a family legend. Did Grandpa Chuck really help Bonnie and Clyde evade the law? Lauren Hough, Texas Highways
American Tune: North Carolina's experimental folk scene is creating a new American sound. Harris Wheless, NPR Music
Vegan Trigger Warning: The South Carolina farm that is maintaining the ritual of hog slaughters, a disappearing tradition of Black agrarian life. Kayla Stewart, New York Times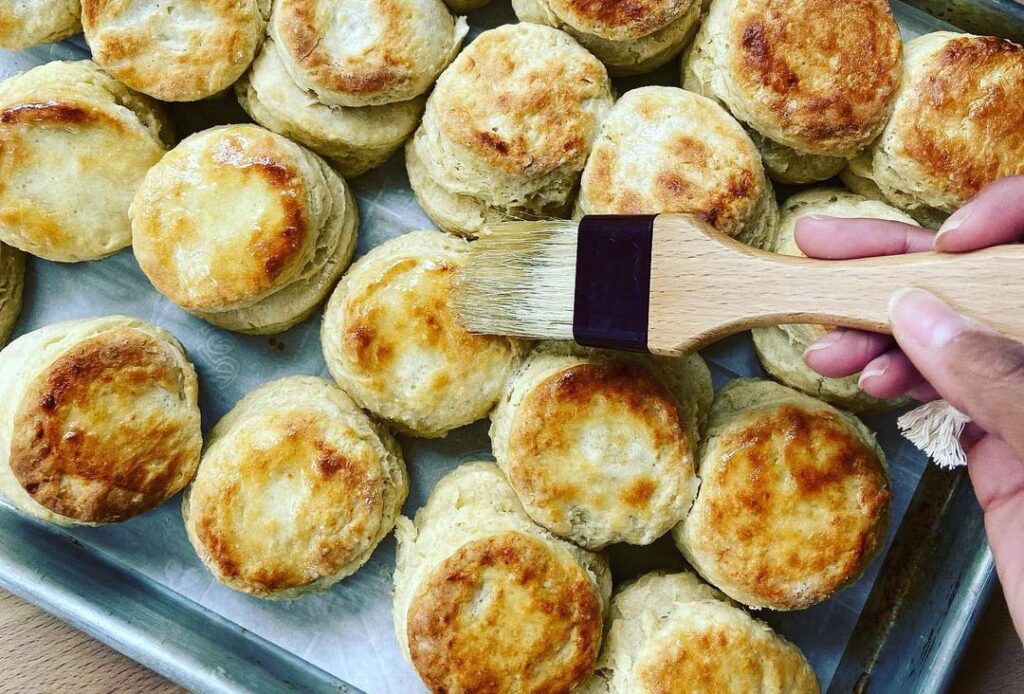 Biscuit Jedi: Atlanta's biscuit master Erika Council is on a mission to spotlight the contributions of the Black women bakers who came before her. And also to make anyone who reads this want to book the next flight to Atlanta. Jasmin Pittman Morrell, Bitter Southerner
Bukharian Queens: Meet the Bukharian women of Rego Park. "In addition to speaking Russian, they have their own language, Bukhari, a Judeo-Tajik dialect of Tajik and Persian with some Hebrew." Liana Satenstein, Vogue – no really, Vogue
Butter Emails: After 50 years of carving butter sculptures at the Minnesota State Fair, you'd probably have a lot of stories to tell. Enough to fill a whole book. That's precisely what butter-carving legend Linda Christensen did: filled a book with butter carving stories. Richard Chin, Star Tribune
A Slice of Long Island: On the passing of Charles E. Entenmann, the patron saint of American supermarket pastries, and what his products meant to so many. Dan Barry, New York Times
Long Island working-class families like mine believed that a box of Entenmann's conveyed class. It would be on proud display in the kitchen, prominent on the refrigerator or displacing plastic flowers as the table centerpiece.
Following the Water Masters: Since the 1800s, zanjeros have been responsible for managing the flow of irrigation water to where it's needed. Times and technology have changed, but zanjeros still ply their trade along the canals and borderlands of southern California. Marcela Davison Avilés, Alta California
That's So Arvin: Arvin Temkar had never been a fan of his first name, Arvin, but a trip to the most Arvin place of all, Arvin, California, gave him a new perspective on Arvin-hood. Arvin Temkar, Zócalo Public Square
It was like seeing your name on Broadway, if Broadway was in the middle of nowhere and you'd never heard of it.
March Murkiness: Where did the tradition of betting on the NCAA basketball tournament bracket come from? This unassuming Staten Island bar. Maybe. Not sure we'd bet on it. Sara Kugel, CBS Sunday Morning
These Are Not the Hotel Rooms You're Looking For: For some unknown reason, Disney World is having trouble booking $5000 hotel rooms at the new Star Wars hotel. Katie Dowd, SFGATE
La Grange Legacy: Rumors spreadin' 'round, in that Texas town, about that bakery in La Grange. (And you know what I'm talkin' about.) Just let them know, if you wanna go, to bake kolaches at 2 am. They got a lot of nice rolls. Have mercy, did we stretch this joke out too long. La Grange bakery seeks an apprentice to continue its 75-year legacy. Lisa Bubert, Texas Monthly
---
Tales from the Pizza Parlor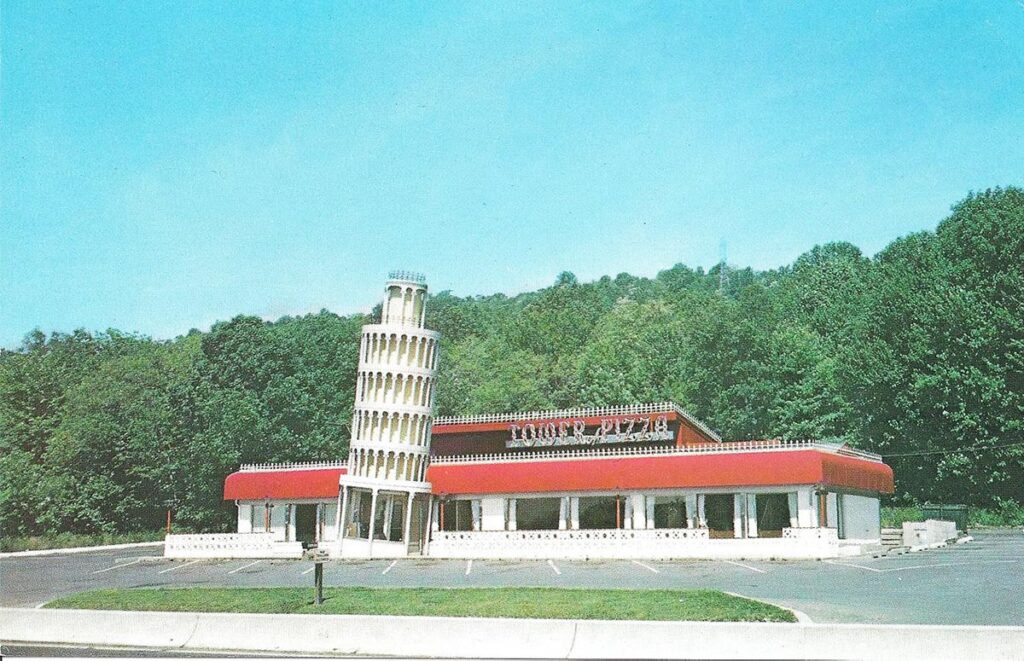 It's Hip to Be Square-Cut: The Statesider's own Doug Mack traces the roots of square-cut pizza in America. It somehow ends up involving pipe organs. Doug Mack, Snack Stack
Pulling Out All the Stops: No, really, pipe organs and pizza were once a joint attraction. Here's the history of the "pizza and pipes" craze that gripped America. Heather Arndt Anderson, Taste
Maine's Maineiest Pizza: Brian Kevin drove 450 miles to eat a pizza you will only find in Maine. Yes, this is click bait. No, we won't judge you if you'd actually eat one. Brian Kevin, Down East Magazine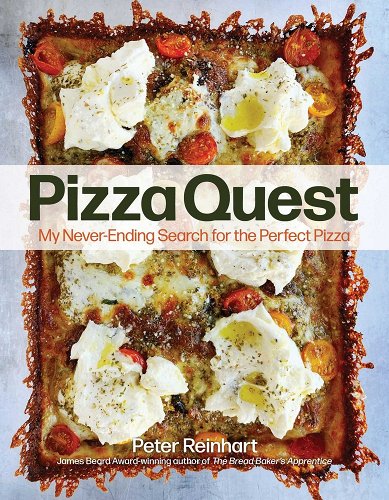 Never-Ending Story: Peter Reinhart is one of the world's leading authorities on bread baking, but he's also totally obsessed with pizza. Since 2010, he's been exploring the US in search of the best pizzerias — you can follow his explorations on his Pizza Quest website, or grab his new book "Pizza Quest: My Never-Ending Search for the Perfect Pizza."
---
Call for Pitches
We know a lot of you out there aren't just readers — you're writers, artists, photographers and creators of all stripes. Perhaps you would like to apply those talents to The Statesider?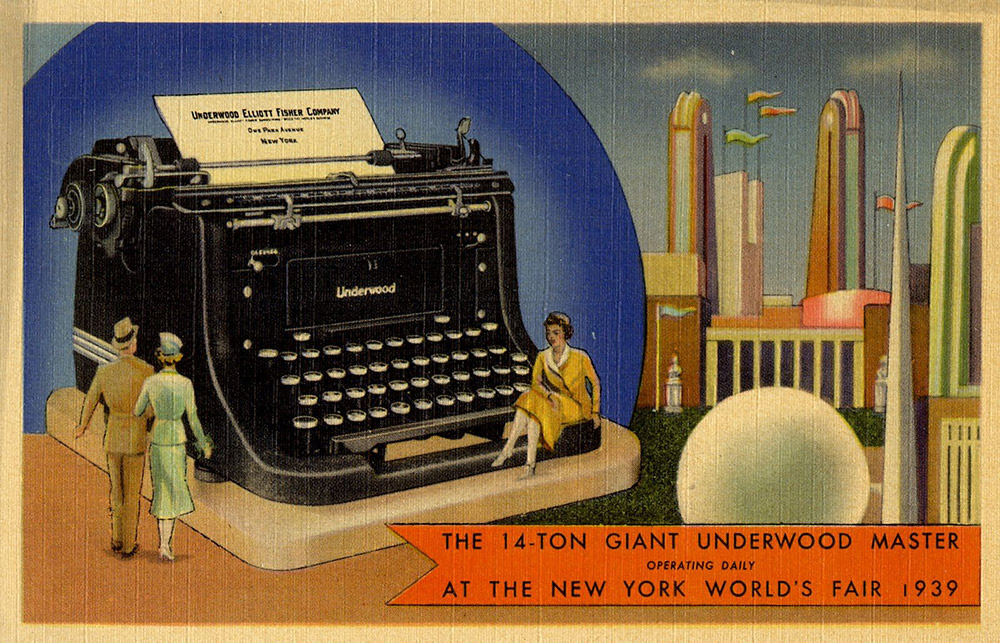 Spring 2022 Call for Pitches: We're looking for new creative pitches on US travel and culture for The Statesider, and while we still want written stories, we're also interested in maps, infographics, graphic stories/comics/illustrations, and photo essays. If you read us regularly, you'll have a sense already about what we like, but we spelled out the full details here.
We'll be collecting pitches until April 30, 2022 (or until our inbox explodes).
---
Looking for more great armchair travel reading? Browse The Statesider book selections on Bookshop.org. Looking for the perfect biscuit? Join the club.