In this issue of The Statesider travel newsletter:
Women's travel gets a makeover a 2019 update, tea rooms are steeped in feminist history, Zora Neale Hurston and Langston Hughes take a road trip, and how to make flying squirrels glow 🎆🐿️🎆
Top-Secret Feminist Tea Rooms
In an era when women couldn't dine out alone, American tea rooms offered business opportunities and provided a third place for women. Cara Strickland, JSTOR Daily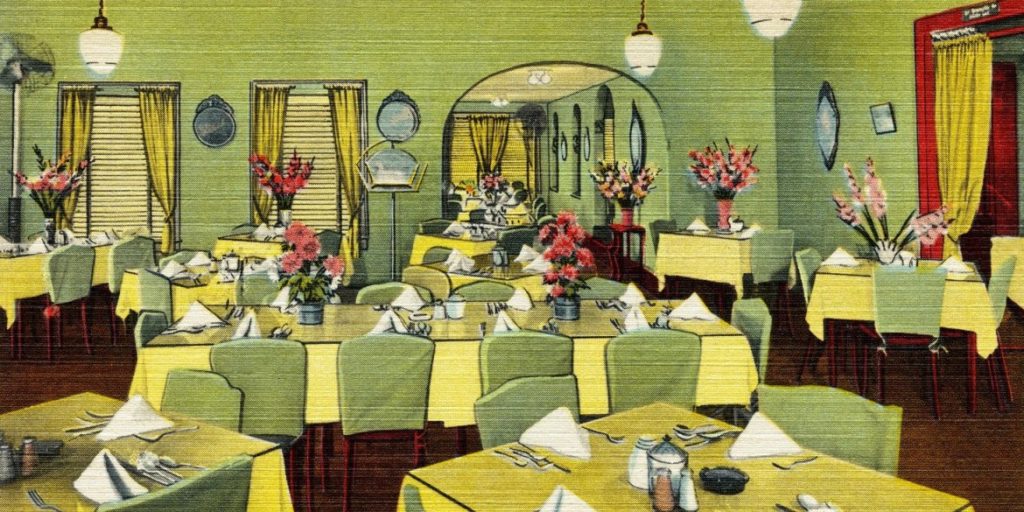 Not a Hollywood Green Book Story
"You know Black people invented bed-and-breakfasts, right?" my father says as we drive to Selma, less than two hours south of Birmingham.
I tilt my head to the side, "For real?".
"Well, not exactly. It's just my theory, because we could never stay nowhere. That's what the Green Book was for, so we'd know exactly where to go and not to go."
A "die-hard Brooklyn girl" from a family that runs several B&Bs, Glynn Pogue travels the new U.S. Civil Rights Trail with her father. Read the full story from National Geographic
Stories from Across America
What's women's travel anyway? The Statesider's own Pam Mandel, a girls getaway skeptic, goes on a girls getaway—and she has a few thoughts.
Why is women's travel seemingly targeted at getting us to spend money in ways that feed on our insecurities? Safety, companionship, and fashion are huge marketing points for women's travel. Why isn't it targeted at connecting us with women-run and -owned businesses instead who support our independence, our variety? Also, why, Why, WHY does it always have to be pink?
Read the full story on Nerd's Eye View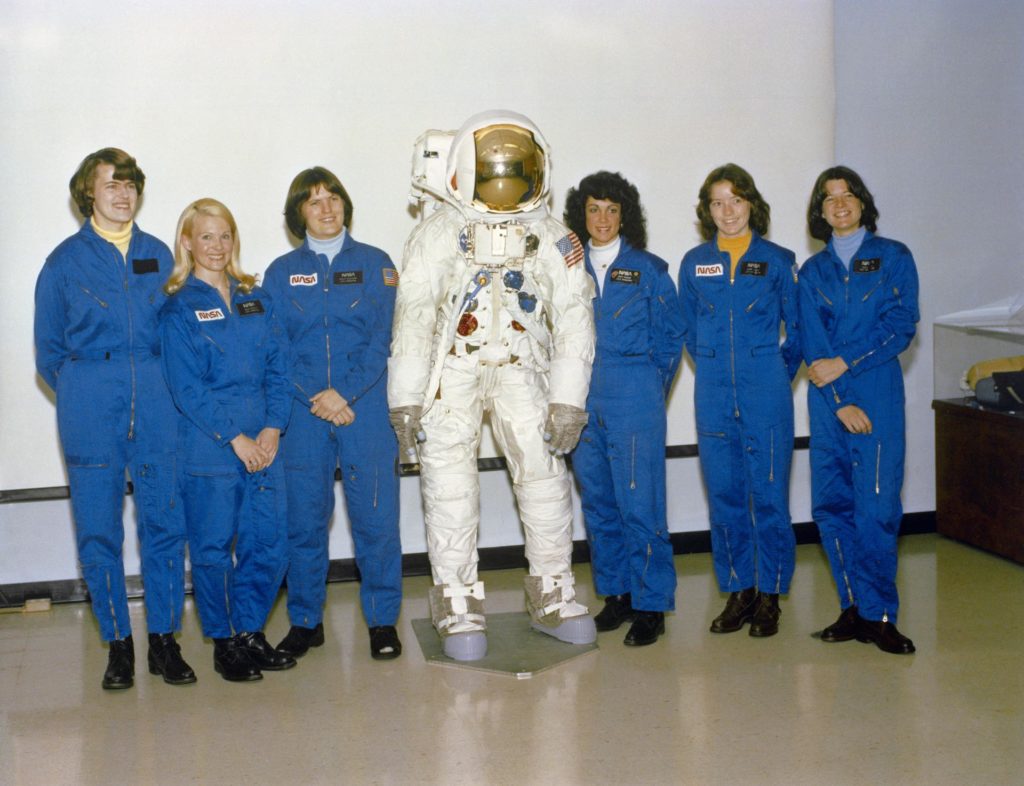 Astrotourism: Go stargazing at "New Mexico's Machu Picchu," where people have been looking skyward for over 1100 years. Nneka M. Okona, National Geographic
Barely Parody: "Woman's Solo Hiking Trip Shockingly Doesn't Have To Do With Inner Journey Or Anything." The Onion
Detroit: Learning to drive, and learning to love the Motor City. Zoë Villegas, Belt Magazine
Driving was my pastime and everywhere I went, someone made an offer for that car, seeing in it exactly what I did: that it was Detroit Beautiful, meant for cruising.
Los Angeles: A job well-done in L.A.'s Koreatown speaks far more convincingly than any sign could. Lisa Kwon, L.A. Taco
Defying Gravity: Uphill skiing: it's a movement. Rachel Walker, Sierra Magazine
I climb while the lifts are running, and downhill skiers and snowboarders pass me, occasionally calling out, "You're going the wrong way!"
Hallucinogens: Please don't clap, and other rules you probably don't know about attending an ayahuasca ceremony. Katie Bain, TheLAnd Magazine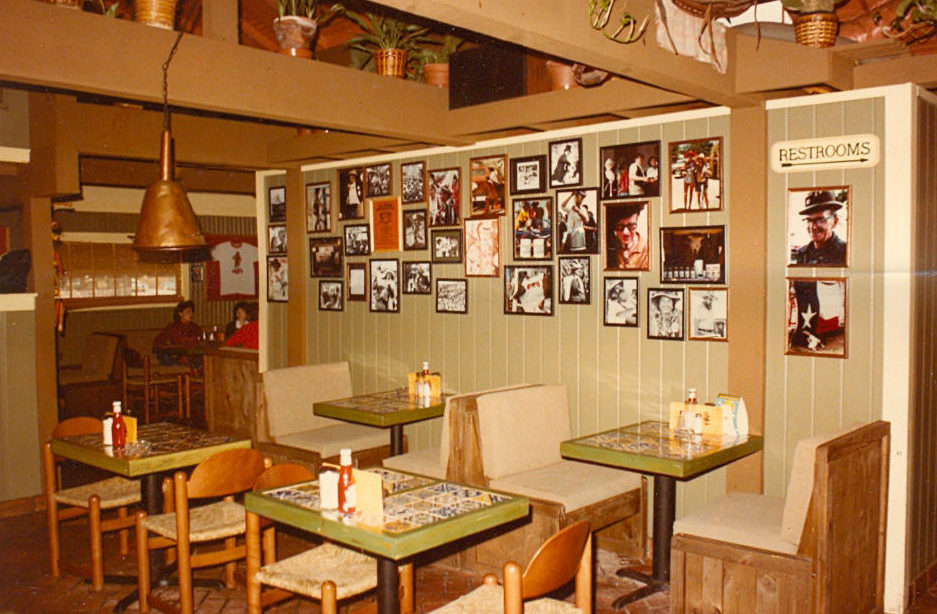 I Want My Baby Back: You never know what you're going to miss when you leave the US to live abroad. Courtney Brandt, Curiosity Magazine
Glowing Mammals: Grab your UV light: One native flying squirrel holds a hot pink secret. Veronique Greenwood, New York Times (Extra credit to Sierra Magazine for creating the pink flying squirrel GIF that you didn't know you needed in your life.)
---
What We're Reading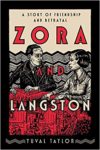 Zora & Langston: A Story of Friendship and Betrayal by Yuval Taylor (W. W. Norton & Company). In 1927, Langston Hughes bumped into Zora Neale Hurston in Mobile, Alabama. The two friends, both literary luminaries of the day, decided to set out together on a road trip through the South in Zora's two-seater Nash coupe, nicknamed "Sassy Susie," in search of folks songs, stories and "big old lies," as Langston put it. The book covers much more ground than a summer road trip through the South, charting the long course of Zora and Langston's doomed friendship, but Taylor skillfully anchors the story in time and place throughout, from the palatial Fifth Avenue Restaurant where the two first met to a visit with a backwoods "conjur-man," all bolstered by Langston's journals and correspondence between the two in the happier days when Zora would call Langston "the nearest person to me on earth." Amazon | Your local indie bookstore
There is no weakness here
But only strength
Bursting the grave asunder
Seeking stars.
There is no weakness here
But only strength
To smash the iron bars.
O, here in Alabamy earth
The strength of stars.

– Langston Hughes, 1927. Published for the first time in "Zora & Langston."
Read more reviews of US travel books from The Statesider
---
In other news
"Tex-Mex remains one of the country's most thrilling homegrown cuisines, a tradition that goes back centuries and reflects our country at its best: multicultural. Historic. Texan. Mexican. And, contrary to the stereotype, evolving." — Gustavo Arellano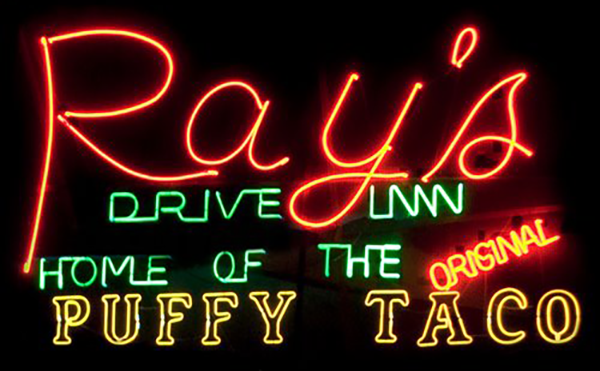 ---
One for the Road
Working on a road trip mix tape? Add this one from Molly Tuttle, who can play guitar much better than we can (🚨Understatement Alert🚨). In 2017, Molly became the first woman to win Guitar Player of the Year from the International Bluegrass Music Association. Her new album, "When You're Ready," comes out on April 5 and includes this remarkable feat of clawhammer guitar playing (with a travel theme):
---
Need more Statesider in your soundtrack? Here's a deep cut.