🛍️ In this issue of The Statesider US Travel Newsletter 🛍️
Let's all go hang out at the mall and wander around for a while. Plus: Traveling without moving, cowboy boot culture, an ode to the cafeteria, and more. Shopping for gifts for travel lovers? The Statesider gift guide has you covered.
Explore Every Day
Ever had the feeling that you're different when you travel? More adventurous, more outgoing, somehow more like your true self? In her new book, Explore Every Day: 365 Daily Prompts to Refresh Your Life, author Alex Leviton wonders why we've convinced ourselves that we can't tap into that feeling closer to home. 🌄 Read this Statesider interview, with some prompts to get you exploring right away 🌄
A Personal History of the Mall
Like many Americans, Leif Pettersen has a complicated relationship with shopping malls. In this story, he explains how he came to accept the mall as more than just a consumer free-for-all. 🛍️ Take a trip to the mall in this Statesider original story 🛍️
The impulse to meander around a sterile, bright, gaping mega-mall had deeper implications than shopping free-for-alls, treat yo' self indulgence or inching up to an age-appropriate hottie in line at Jamba Juice to attempt a stammering, rambling conversation.
Once You've Seen a Shopping Center, You've Seen a Mall
Everywhere, USA: These itinerant shoppers scour the clearance shelves nationwide to find goods for resale on Amazon. It's an overlooked lifestyle and a subculture that informs the very way Americans shop and live in 2019. Josh Dzieza, The Verge
Canada, via Iran: Who's the driving force behind America's biggest shopping malls, the Mall of America and the American Dream Mall? A Persian Canadian family. Angela Scott-Briggs, Tech Bullion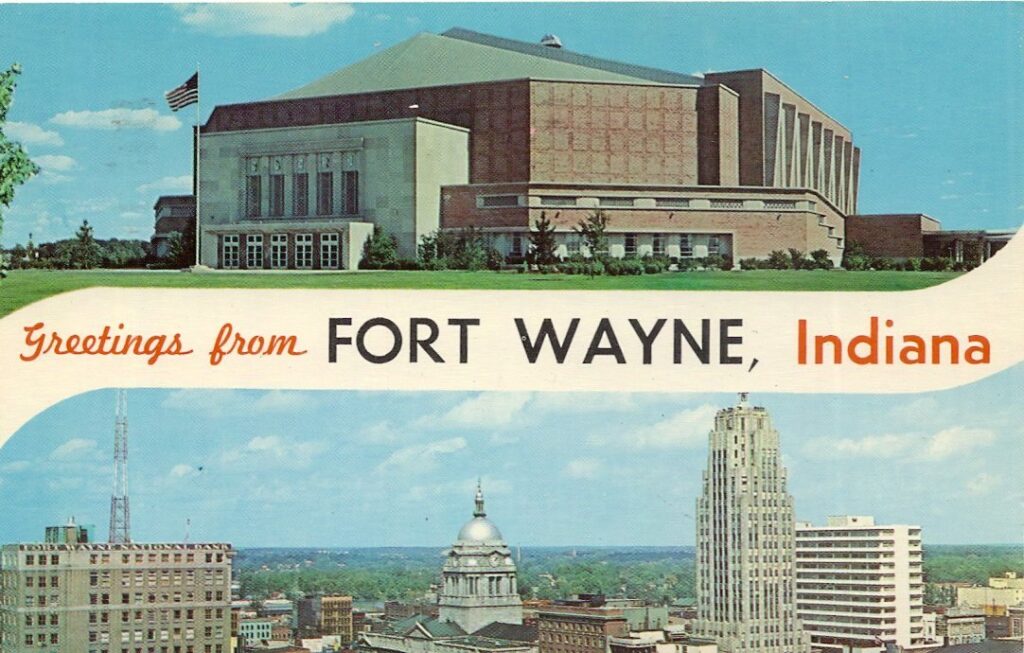 Fort Wayne and elsewhere: Don't mourn the closing shopping malls. Their decline is due in part to revitalized downtowns — and that's a good thing. Deborah and James Fallows, The Atlantic
Mall of America: Everyone was surprised by the value in having a resident poet at this giant mall, including the poet himself. Featuring unexpected notes on malls as pilgrimage sites. Brian Sonia-Wallace, The Guardian
I Bless the Rain: This is the sound of Toto's "Africa" playing in an empty mall. And this is Jia Tolentino in the New Yorker, writing about the sound of Toto's "Africa" playing in an empty mall.
The Statesider Gift Guide
Shopping for gifts for travel lovers? At the Statesider, we keep track of cool things that are either American-made or have a take on Americana that we appreciate. Pick up some of these for your friends — or forward this to your loved ones with the subject line "Subtle Hint."
(The links that take you to Amazon? If you buy through them, a percentage goes to support The Statesider, but the cost to you is the same.)
Start with books. We've got a whole library for you to choose from. Need to narrow it down? Here's a 2019 favorite from each Statesider editor: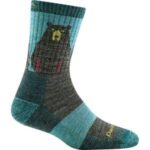 Darn Tough Socks: Oh, sure, they come with a treeline pattern, or a bear, or yeah, stars and stripes. But they're also made in Vermont and are built to last.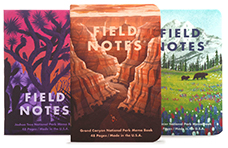 Field Notes, National Park Series: When Field Notes introduced their gorgeous, limited-edition US National Parks-themed notebooks this summer, it was like the money leapt out of our pockets. Get a set before they disappear.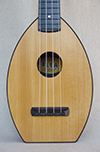 Flea Ukulele: Yes, the ukulele is a uniquely Hawaiian instrument and there are many fine Hawaiian built options. But the Flea, built in Connecticut, is a tough little companion, easygoing about the overhead bin, the trunk of your car, and your toddler. Plus it sounds great.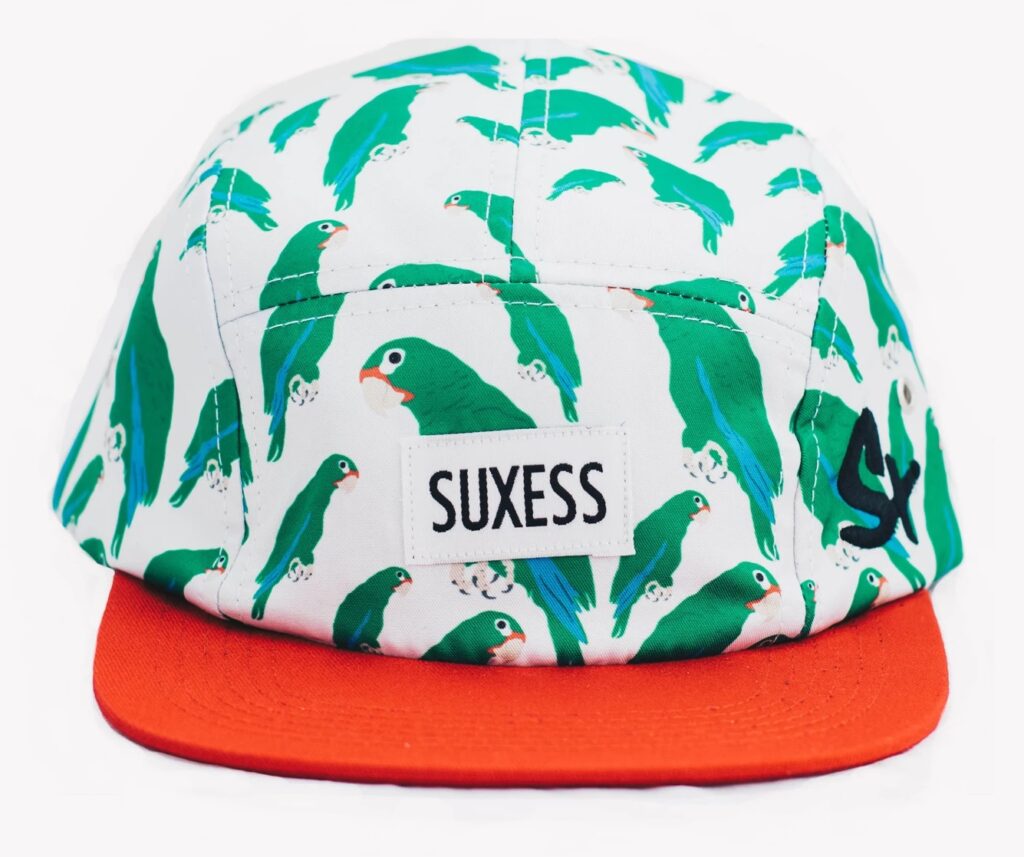 Suxess hats: Winter is coming, literally, but these sweet hats put the tropics right on your head. They're designed and made in Puerto Rico and evoke the local landscape and culture of the island in ways that go far beyond tourist gift shop clichés.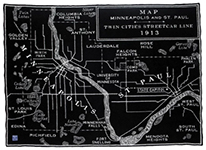 Vintage City Map Wool Throws: Do you like maps and being cozy? Right, we thought so. Faribault Mill, making fine wool blankets in Minnesota since the end of the Civil War, introduced these dangerously tempting throws depicting vintage maps of six different US cities (Minneapolis/St. Paul, Chicago, Manhattan, Brooklyn, San Francisco and Boston).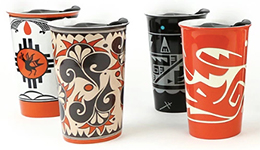 Pueblo Pottery Mugs: When the first Native American-owned Starbucks opened in Albuquerque, it displayed Starbucks-style coffee mugs made by five local Pueblo potters. You can now buy those travel mugs and more direct from Shumakolowa Native Arts (and each artist receives royalties from the sales).
Immigrant Families Together: Give the gift of helping a separated familiy reunite. IFT is dedicated "to reuniting and supporting immigrant families separated at the US/Mexico border and supporting border partners with critical needs." Support this grass roots organization by throwing a few dollars into their general fund. IFT's GoFundMe
Stories from Across America
Texas Boots: The cowboy boot is a working shoe, it's a fashion statement, too, and it's a core — and complicated — part of Texas culture. A four-story collection from Texas Monthly.
"I wouldn't wear a pair of python boots to church. I wear boots that would be the equivalent of a dress shoe. That's just common sense." – Lyle Lovett
Alcatraz: 50 years ago, Vince Maggiori documented the occupation of Alcatraz by a group of Native Americans. Many of the photos were never published. Peter Hartlaub, SF Chronicle
Tradition, Tradition! Four pairs of photographers and writers drove around the United States each chasing a specific American theme. Start here: What makes a tradition American? Liana Aghajanian & Farah Al Qasimi, New York Times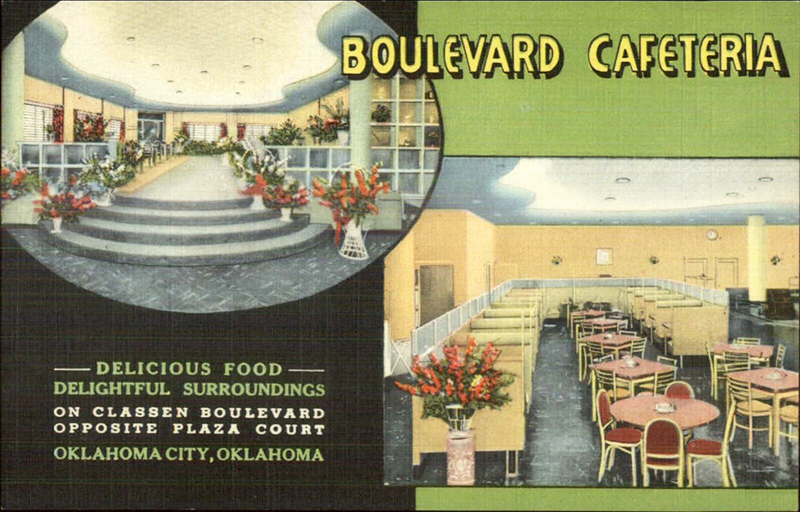 Grab a Tray: A celebration of the great American cafeteria, with some of the best remaining examples across the country. David Landsel, Food & Wine
There are the parts of the country where the cafeteria never really gave up. Sure, there might be a better way, but tell that to the people that just can't quit going, or to their operators who seem doggedly determined to keep the genre alive, if only for one more generation.
Pennsylvania: A tiny congregation in rural Pennsylvania relies on the services of an itinerant rabbi. Jason Nark, The Inquirer
Native Photography: Photographer Matika Wilbur is near completing her project to document all 562 sovereign Native American tribes. Gale Fiege, Herald Net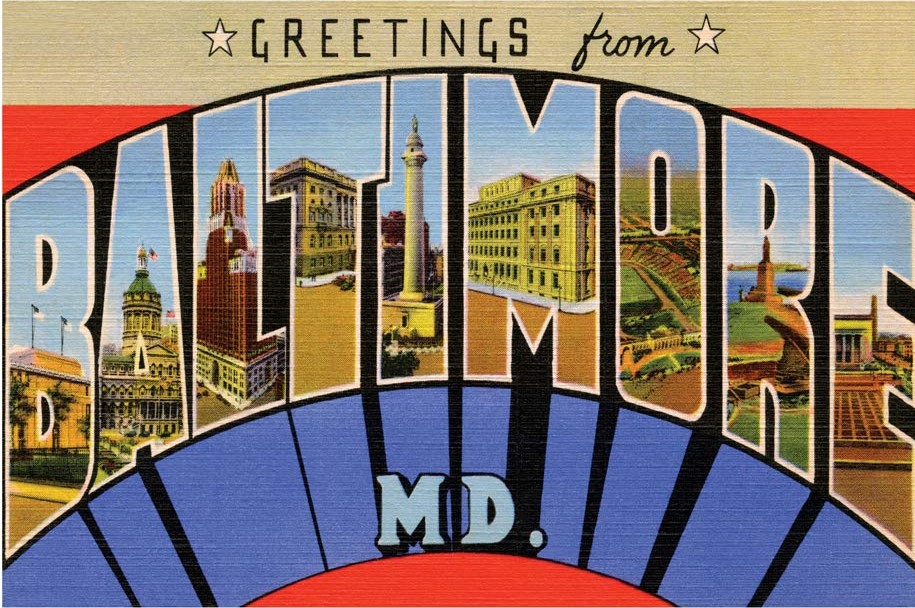 Baltimore: In attempt to rectify the marginalization of women artists, the city's Museum of Art is committing to only buying work by women in 2020. Mary Carole McCauley, The Baltimore Sun
Yellowstone: Bison graze so fiercely that they force the plants they feed on to produce new growth. Native Americans are leading efforts to bring back the species that help create spring. Ed Yong, The Atlantic
Your Nearest National Park: We keep telling you the national parks are good for you; new research agrees. Natalie Parmetta, Cosmos
In Other News
Board Game Morality: Monopoly's predecessor was created by a Quaker woman, Lizzie Magie, to teach players about the evils of money grubbing landlords. We didn't get the message. Smithsonian
The Price is Still Right: How do game shows survive in the streaming era? Two writers go to a live taping. Audrey Pham & Kanishka Mehra, Daily Bruin
Boss Travel: Exploring Bruce Springsteen's New Jersey roots. Michael Luongo, The Guardian
Pizza My Heart: "Who would have thought that a bunch of Muscovites bickering about the end of communism would be a natural pitch for pizza?" Paul Musgrave, Finanical Times
The Last Gun Show: Shoppers can no longer leave the gun show with a working gun. Abené Clayton, The Guardian
And if you're in the season of giving spirit, consider giving a small gift to The Statesider. If you enjoy what we do, your support keeps it coming! 🎁 How you can support The Statesider 🎁