🎂 In this issue of The Statesider Travel Newsletter 🎂
The Statesider is 1 year old! A look back to the late-night Denny's breakfast where it all started. Plus: Stories about great American sandwiches, in praise of nowheresville hotels, underground wrestling, why crime writers flock to Montana, and Texas BBQ goes to the opera.
We Were Born of Pancakes & Poetry
The claw machine was broken. The lights were extra bright.
You could spot the phony cowboy because his hat was way too white.
But amidst the late-night hash browns, the scrambled eggs and bacon,
the spark of an idea emerged, a plan was in the makin'.
From our very first issue, Pam Mandel takes us back to the Nevada Denny's where the idea for The Statesider first started to come together. We promise it's not in verse. 🐎 Read this Statesider Original 🐎
Department of American Sandwiches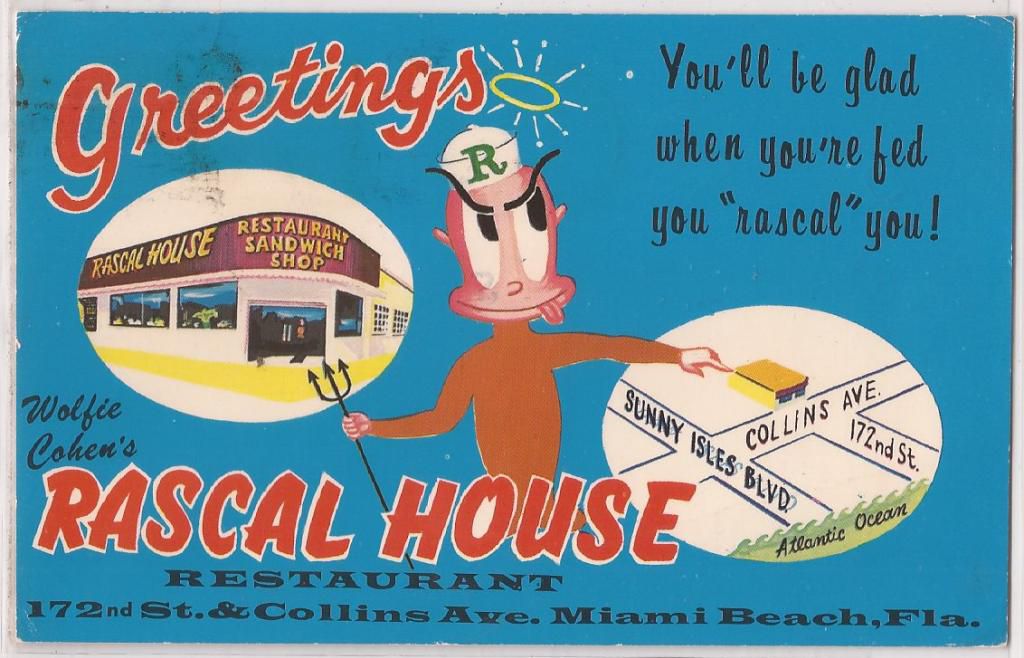 Hot Tip: Around Knoxville, folks like their sandwiches with soft bread warmed up by a Fresh-O-Matic steamer. Where did this tradition come from? Chelsey Mae Johnson, Bitter Southerner
All Knoxvillians know about steamed sandwiches. In fact, all Knoxvillians know steamed sandwiches so very deeply in their consciousness that they rarely consider their standard hot-ham-and-cheese has, in fact, been steam-heated.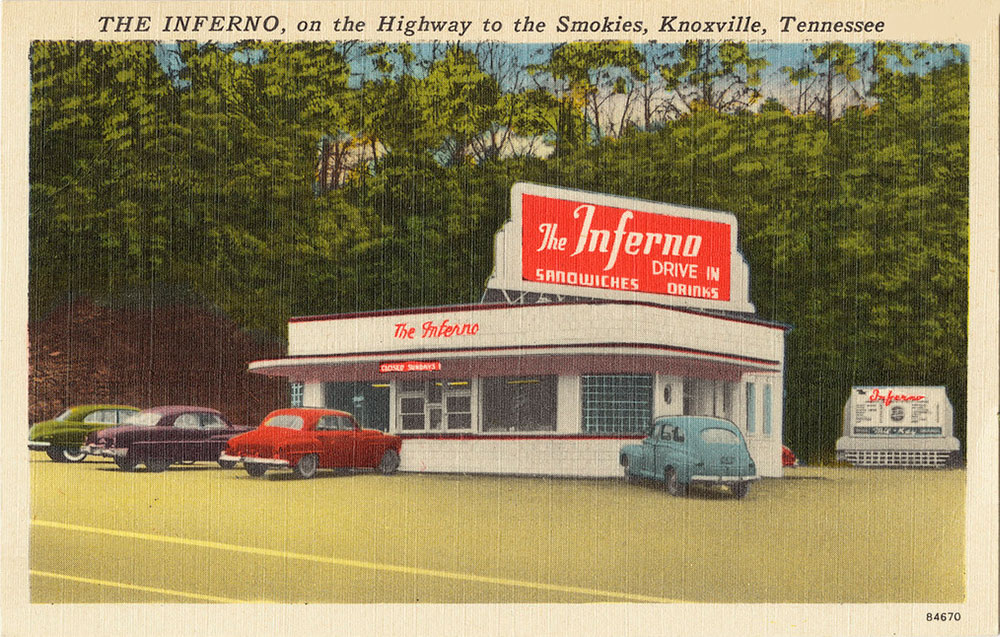 Upstate Sandwich: The story of the classic Sino-Italian fusion sandwich of the Catskills: Chinese roast pork on garlic bread. (With recipe.) Sam Sifton, New York Times Magazine
You know a pork sandwich is delicious if someone thinks up a way to make it kosher.
Noodle on This: What do Fall River, Massachusetts and French Polynesia have in common? A deep love of chow mein sandwiches. Yes, you read that correctly. Sarah Mizes-Tan, NPR The Salt
But is it a Sandwich? On the road across the US in the most recognizable motorized hot dog in the world: The Oscar Mayer Wienermobile. Bailey Freeman, Lonely Planet

Give us a piece of your mind!
Take our reader survey and let us know what you like.
It's short, it's fun, and you could win a rare, first-edition Statesider t-shirt.
Stories From Across America
Mystery, Montana: Why are so many crime writers inspired by this big empty state? Chad Dundass, Crime Reads
Wrestling Today: We're tagging you in to spend a moment immersed in this beautifully captured story of the underground wrestling world of Oakland, California. Joseph Bien-Kahn (words), Jessica Christian (photos), San Francisco Chronicle
Seattle: The northwest city has a long history of weird. Paul Dorpat made it his job to document said weirdness. Katie Wilson, Crosscut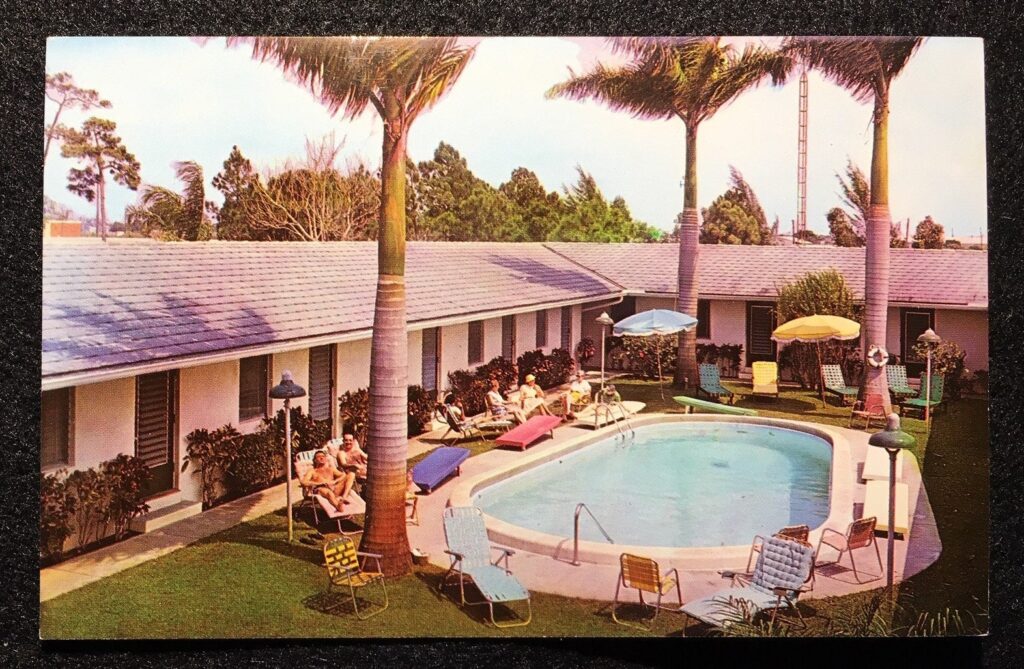 Florida (Or Pretty Much Anywhere): All hail the generic chain hotel. "Open Google Maps, find a place that is not a place but, rather, on the way to other places, and select the blandest hotel you can find. Then go and sit in it for four days. I swear to God, it's better than six months in Bali." Emma Brockes, The Guardian
Texas Tea: An engrossing story of two Iraq War Vets who came home to Texas with a newfound taste for tea. Also featuring the most purely Texan sentence ever rendered in print: "We pause for tacos." Shane Mitchell, Bitter Southerner
Nashville: DeFord Bailey changed the sound of country music, but until recently hardly anyone knew his name. Deanna Bianco, Narratively
Kentucky: The bookmobile, only on horseback. Let's face it: librarians are badass. Librarians have been badass for a long, long time. Eliza McGraw, Smithsonian
Alaska: The state ferry system is in trouble. If it folds, it's not just tourists who will suffer — the marine highway carries all kinds of goods, services, and people throughout southeast Alaska. Marc Fawcett-Atkinson and High Country News, The Atlantic
Fill 'er Up: Nepalese momos. Citrus-glazed roast duck. Fresh ceviche and 10 gallons of unleaded. The gourmet transformation of Texas gas stations. Priya Krishna, Atlas Obscura
What We're Reading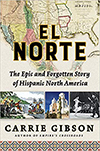 El Norte: The Epic and Forgotten Story of Hispanic North America, by Carrie Gibson. If the 1619 Project got you thinking about other ways the origin story of America can be told, add El Norte to your reading list. In this detailed and engagingly-written history of the Spanish influence in North America from Ponce de León to today, Gibson attempts to correct the long-held Mayflower-centric telling of America's roots with stories that have for too long been pushed to margins or ignored completely. Order Now Through Your Local Bookstore
"We Americans have yet to really learn our own antecedents, and sort them, to unify them… To that composite American identity of the future, Spanish character will supply some of the most needed parts." — Walt Whitman
---
In Other News
You saw that part about a reader survey, right? We'd really love to hear your thoughts. Plus one lucky survey filler-outer will win a stylish Statesider t-shirt.