🗳️ In this pre-election edition of The Statesider Newsletter (VOTE, DAMMIT) 🗳️
An interview with Shelton Johnson, a Black ranger and historian at Yosemite. Plus: stories on building bars, exploring islands, chasing lights, questioning sushi, eating (or not eating) snacks, and why political reporters always end up in Rust Belt diners.
On National Parks and Civil Rights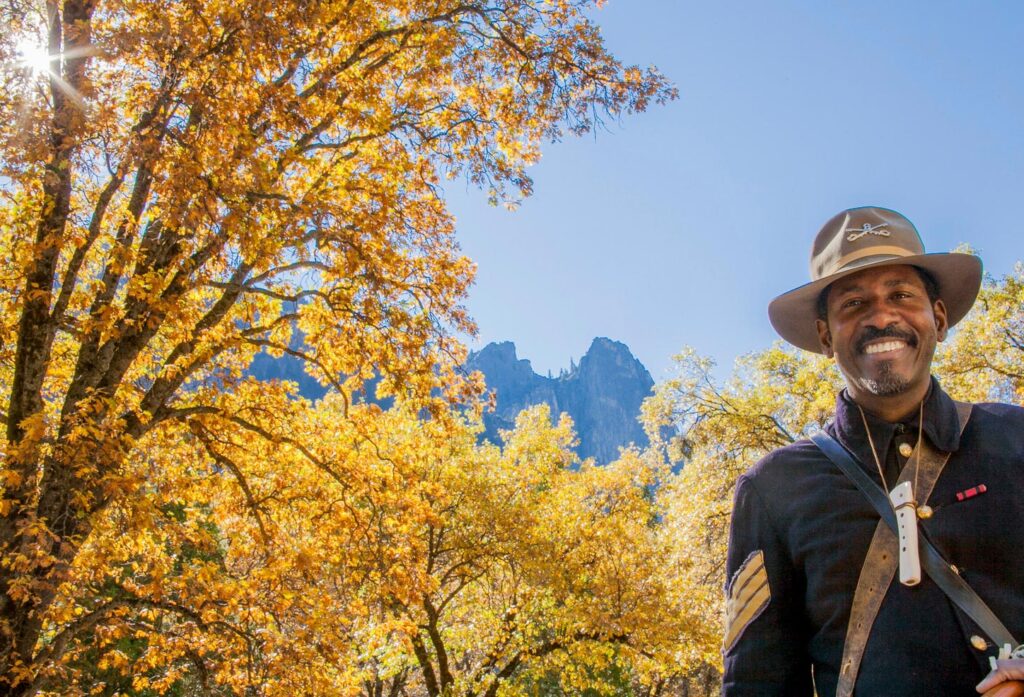 The knee-jerk reaction among certain individuals when we're having this conversation is, "Why can't you people get over this? This was such a long time ago." But yesterday has always been the foundation for today. If patriarchy is working in your favor, if race is working in your favor, if wealth is working in your favor, you literally have the luxury of being oblivious to matters that are part of the waking experience of millions of other citizens.
Jill Robinson talks to Yosemite National Park Ranger Shelton Johnson about equity and the American outdoors, including the complicated legacy of John Muir and how Black history intersects with the parks. 🏞️ Read this Statesider Interview 🏞️
Tales From the Snack Zone
Turns Out Twinkies Are Not Immortal: A few weeks ago, scientist Colin Purrington realized he had a box of Twinkies from 2012, so he decided to have one. But the fungi had gotten there first, through the plastic wrap, and other scientists are now studying the curious cakes. (Click through for the photos; they're actually pretty neat!) Nell Greenfieldboyce, NPR
Candy Class is Now in Session: An interview with Professor Samira Kawash on the cultural history of candy in the USA. Amanda Fiegl, Smithsonian
There's no sign of trick-or-treating at all until the 1930s and it really wasn't until the late 1940s that it became widespread. Even then, kids might have gotten a homemade cookie, a piece of cake, money, or a toy. There really wasn't a sense that it was all about candy.
Sweet Home Chicago: Sure, deep-dish pizza is great, but have you tried candy? In the early 20th century, the Windy City was full of the stuff, as the birthplace of Wrigley's gum, Cracker Jack, all manner of chocolate treats, and — thanks in part to the Great Chicago Fire of 1871 — the first caramel in the USA. University of Chicago Library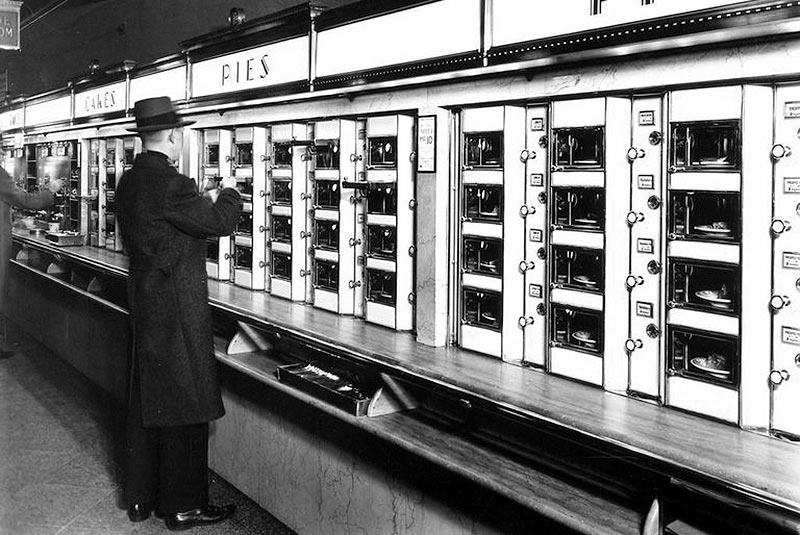 The Original Hole-in-the-Wall Restaurant: A deep, pie-filled dive into the history of the automat, "the logical development of the automatic vending machine." Hunter Oatman-Stanford, Collectors Weekly
The West African Pastry Queen of Colonial Newport: In Rhode Island in the late 1700s, Duchess "Charity" Quamino made her name as an expert baker of pastries like frosted plum cake, eventually saving enough money to buy her freedom from enslavement. Nneka Okona, Atlas Obscura
Along with her prominence in the community as both a businesswoman and a highly respected widow, she is always counted among Newport's famous early Black cooks.
Stories Across the USA
The Deal with Diner Safaris: The Statesider's Doug Mack asks the key question in American political journalism: Why are reporters always visiting rural diners? Doug Mack, The Counter
There's No Place Like Holidome: If you were a fancy road-tripper back in the day, your journey probably included a Holiday Inn Holidome, complete with swimming pool, mini golf course, and perhaps an old train car for the kids to use as a play space. What happened to them, anyway? Megan Marples, CNN
Bering Witness: St. Matthew Island, a 24-hour journey by sea from the closest settlement, might just be Alaska's most remote place. Humans have tried to tame it. The island always wins. Sarah Gilman, Hakai Magazine
A Quality Reed Read: Here's an oboe fact for all of you oboe-curious readers: oboists can spend more time making reeds for their instrument than playing them. A journey into the art of the oboe reed, with comic and oboist Josh Kornbluth. Jeff Greenwald, The Craftsmanship Initiative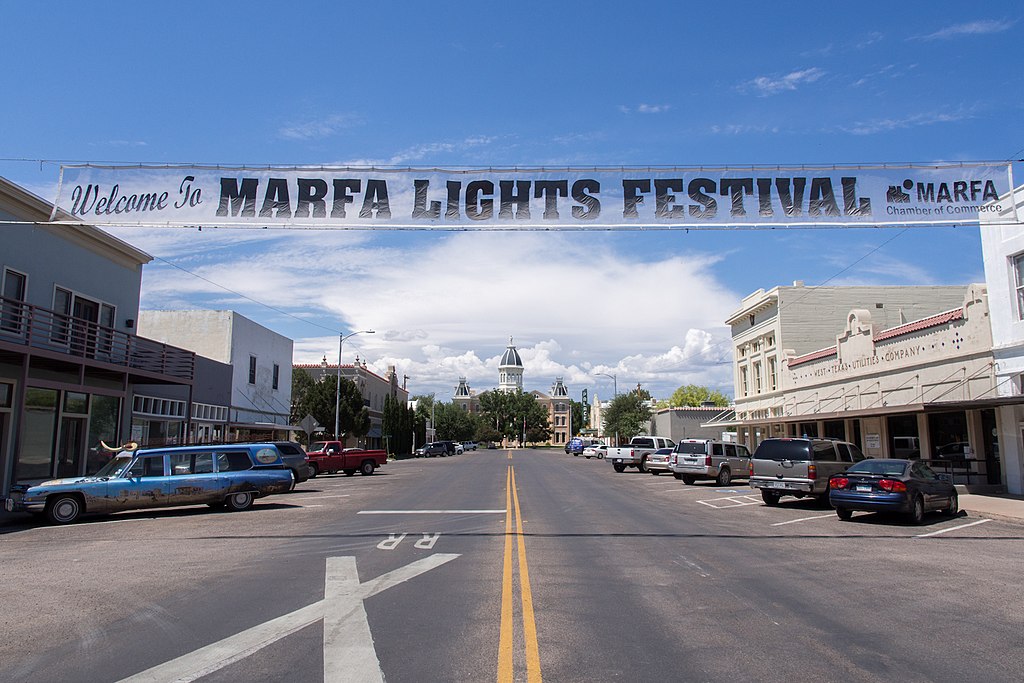 Blinded by the Mystery Lights: A spooky (and true!) story for Halloween about the strange, unexplained lights of Marfa, Texas. Probably best not to read this one right before bedtime. Frank Bures, Texas Journey Magazine
Soon the lights came all the way to the window, lit up the bus, then shot out the other side across the field.
One Fish, Two Fish…OMG SO MANY FISH: It happens once or twice a summer in Mobile Bay: Jubilee, a quick, naturally-occurring moment when all the fish appear, ready to be scooped up. Stop what you're doing, grab a net, and go. Rick Bragg, Southern Living
From Here to O'Hare: Travelers with money take the plane from Madison to Chicago's O'Hare International Airport. Everyone else takes the Van Galder bus — and it's an experience. Catherine Jagoe, Belt Magazine
Caterpillars, Spiders, and Pseudo Sushi: Learning to love American-style sushi — and all the crazy names. Kaz Matsune, Medium
General Tso & Co: Conversations on Chinese American food with Hong Kong-raised chef Lucas Sin. Francis Lam, The Splendid Table
Thank You, Cecilia: Can you imagine America without potstickers, Peking duck, or hot and sour soup? Credit goes to Cecilia Chiang, who passed away earlier this week Janelle Bitker, San Francisco Chronicle
Everybody Hurts…and Eats: The Georgia diner where you can still get the squash casserole that inspired R.E.M.'s Automatic for the People. Rossi Anastopoulo, Garden & Gun (Also, the R.E.M. episode of the new Netflix series Song Exploder, based on the podcast of the same name, is a fascinating watch: clip here)
A Man, a Plan, a Bar, Backyard. One man missed bars, so he built one. It was a good idea. Nick Heil, Outside
---
Vote for Pam's Book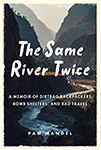 We've said this before but … Pam wrote a book! We're a little biased around here, but we're pretty sure you'll love it. The Same River Twice: A Memoir of Dirtbag Backpackers, Bomb Shelters, and Bad Travel, by our very own Pam Mandel, comes out on November 3rd. Tell your neighborhood store to stock a few hundred, buy a dozen for your closest friends, and of course get a copy for yourself. Preorder Now!
---
What We're Reading (Other than Pam's New Book)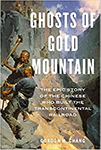 Ghosts of Gold Mountain, by Gordon H. Chang. If I retained anything at all from American History in high school, it was that Chinese immigrants helped build the Transcontinental Railroad over the Sierra Nevada. It's an essential fact in California history, but it always seemed to be the end of the story. Chang shows that it's just the beginning of a complex American saga, as he follows the journey of the Railroad Chinese from Sacramento across the Sierra Nevada, racing to meet up with the westbound track in Promontory, Utah. This book is a lively read, and the parallels with today's political landscape — complete with reliance on foreign labor mixed with xenophobic scapegoating — are hard to miss. Buy now and support your local independent bookseller
A Moment (or Two) of Zen
There are *a few* things going on right now, and as much as we feel it's important to stay vigilant, you can't do that if you don't reset and refresh now and then. Here are two things to bring down your blood pressure when the news cycle gets too much:
Flights of Fancy: Audubon asked three professional photographers to document the birds around them while quarantining at home, and the results are gorgeous — both in writing and visuals. Noppadol Paothong, Morgan Heim, George McKenzie, Jr., Audubon
Look Away: On one page, a jittering election results needle might be making your eye twitch, but the New York times thoughtfully created an antidote on another: the Election Distractor (only available if you've already voted).
---
Juuust in Case You Need Another Reminder
Vote. We're all about participatory politics. We want to see your "I Voted" sticker (or whatever that looks like for you). Take a pic and tag us on Twitter or your favorite way of being social from a distance.