❄️ In this issue of The Statesider Newsletter ❄️
It's blanket-and-hot-toddies season, so fill your mug and settle in for stories of U.S. winter travel, White Sands, bare legs, an ongoing border war with Canada, and a story of Iranian Americans finding home through American food. (Oh, and stick around for the one about the legendary Scottish cannibal.)
Winter Tales
This Story Has Legs: Why do some Minnesotans insist on wearing shorts in the winter? Why not ask them? Frank Bures, Star Tribune … But wait, there's more: Why does it always seem to be boys who insist on wearing shorts? Ashley Fetters, The Atlantic
Churro Time: It's winter in Miami, when the residents seek refuge from the temperatures that drop all the way down to the 50s. One key survival strategy: hot churros. Greg Allen, NPR The Salt
Snakes in the Snow: One of North America's oldest winter sports, snow-snake, comes to New York's Ganondagan State Historic Park for the Native American Winter Games. New York State Parks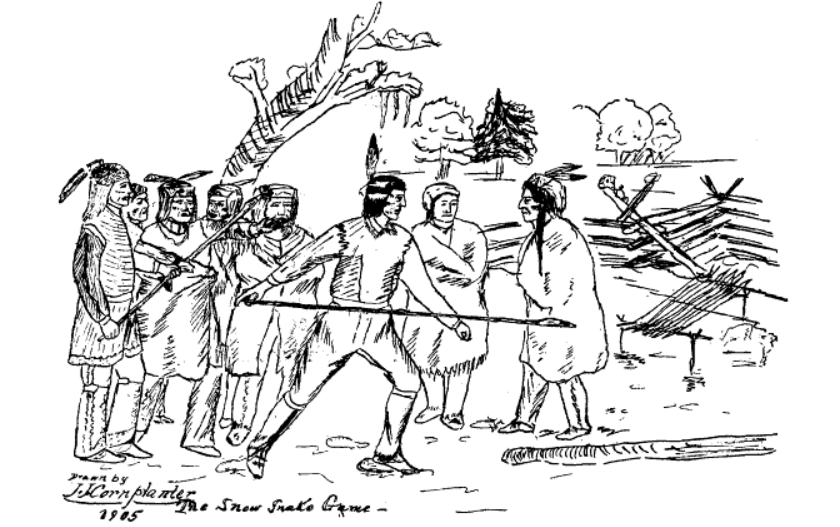 Snow Shovels, But Fun: This is what it feels like to go 57 mph down a steep hill on an out-of-control snow shovel. On purpose. It's a New Mexico tradition. Mary Claire Fischer, 5280
Lake Placid: Channel your inner Olympian at the home of the 1980 Winter Olympics. Try out the bobsled, skeleton or luge, or figure out why the biathlon is a thing. Abigael Giles, Vermont Sports
Bandying About: Doug swears that "bandy" is a real sport and sort of kind of a big deal in Minnesota. Amazingly, this article seems to back him up. Kelcey Wright, OZY
Stories From Across America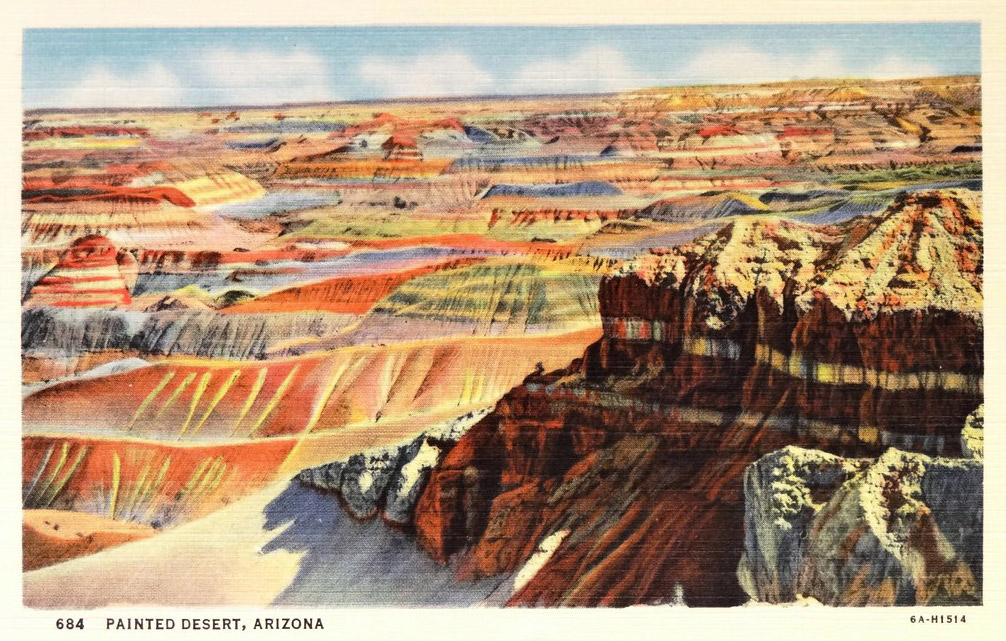 Route 66 Sake: Holbrook, Arizona: the Petrified Forest, the Painted Desert, a Wigwam Motel, a legit old-school Dairy Queen… and high-end Japanese sake? How an elite sake brewer ended up in the Arizona desert. Abbie Gripman, Atlas Obscura
Texpat Tamales: To visit the first capital of Texas, you have to go to Louisiana. The other reason you have to go there: tamales. Wes Ferguson, Texas Monthly
This Land is Whose Land? The little-known US-Canada border war that has been simmering for 116 years. Diane Selkirk, BBC Travel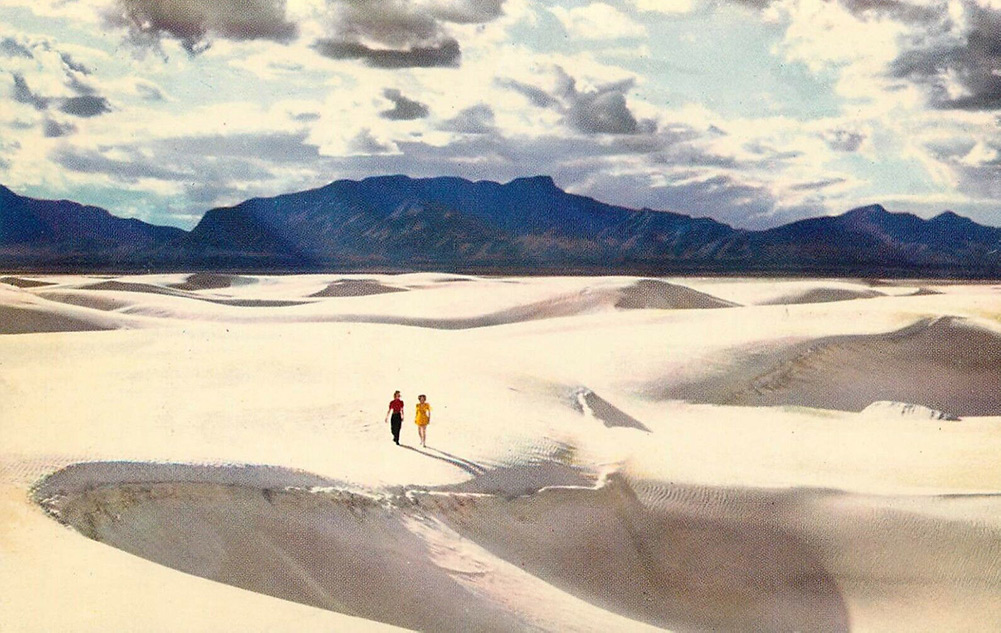 New Mexico: New Mexico's White Sands becomes America's 62nd National Park. Caitlin Morton, Condé Nast Traveler FYI: It might be haunted by a heartsick ghost. Jeffrey A. Weller, Alamogordo Daily News
The moderns have it that Pavlo Blanco is caused by a prevailing westerly wind, swooping over the strange desert at night, and whipping up eddies of sand. But the Indians say it is the ghost of Manuela. – John L. Mortimer, New York Times, June 22, 1941
Native Rodeo: For the more than 400 federally unrecognized Native American tribes in the US, rodeos have become important communal spaces. Eli Imadali, The Guardian
Indianapolis on Rye: The neighborhood of Saturdays: rediscovering a multiracial community on Indianapolis' south side. Susan B. Hyatt, Belt Magazine
Northwest Arkansas: Food, power, and place in Northwest Arkansas. Olivia Paschal, Scalawag
Food is never just food. It always points you to something more, something political and cultural, indicative of the spaces occupied by those who grew it, those who made it, and those who eat it.
Arkansas: What to do when you're craving Arkansas barbecue, but you're in Sri Lanka. Max McFarlin, Arkansas Life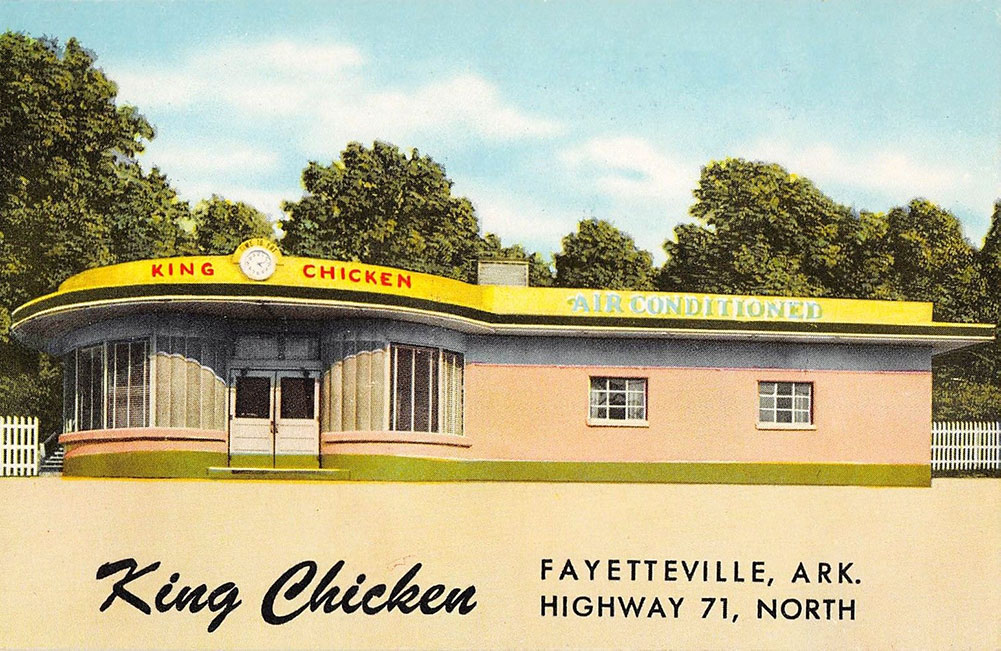 How to Write About the South: Too funny. Too real. "A parachute-reporter's 10-step cheat sheet for covering the South in 2020." Katherine Webb-Hehn, Scalawag
Robert Frost Country: The mysterious beauty of the landscapes that inspired Robert Frost's poetry. Jay Parini (words) & Nicola Muirhead (photos), Smithsonian
Iran to America: Escaping tragedy in Iran to a confusing new world in America, food was the key to understanding her new culture. Naz Riahi, Longreads
The grocery stores of my new country were the Holy City of sweet things and the cereal aisle was my Mecca.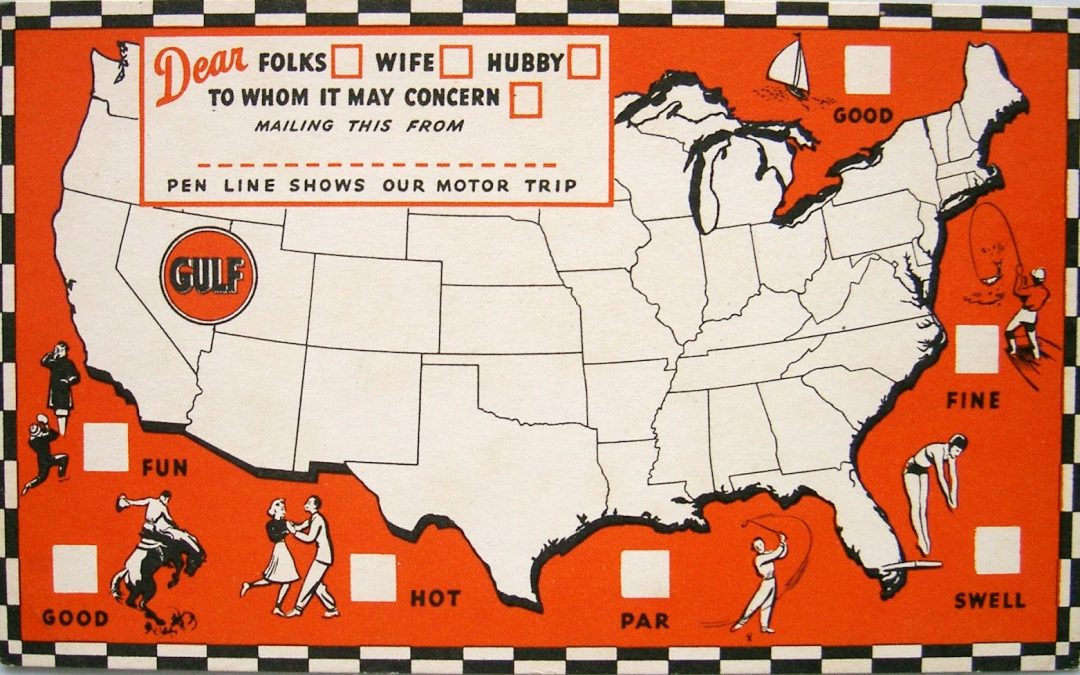 Planning your next U.S. trip?
Now you can browse every story in The Statesider by state.
What We're Listening To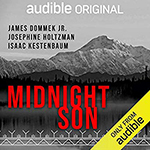 Midnight Son, by James Dommek, Jr. This production from Audible Originals appears at first to be another entry in the vast world of true crime audio, but Midnight Son doesn't fit neatly in any category. What makes it stand out is that it's a rural Alaskan village story told by local storyteller with an Iñupiaq perspective. There is a crime, but there's also landscape, legends that come to life, and vivid depictions of the Iñupiaq way of life today that rarely get told in such an honest way. Warning: There's a swear word every other f&%#ing word in this audiobook, so maybe put some f&%#ing earmuffs on the kids. Available on Audible.
Department of Gratitude
"It's travel writing in such a different way. It's so thoughtfully put together and thoughtfully curated, that I don't know anything quite like it." – Amy Guth
Radio Daze: We were thrilled to be invited on WGN Radio to talk about The Statesider and the state of travel writing in America. As it happens, radio host Amy Guth is a loyal Statesider reader, and made us blush a few times with the nice things she said about us. 📻 Listen to the full interview with Pam and Amy here (the Statesider bit starts around the 40 minute mark). 📻
We've Been Discovered: WordPress featured The Statesider as an editor's pick on their Discover page (which, as you might have surmised, is a great place to discover new sites). Thanks for the nod, WordPress!
---
In Other News
Need some more stories to keep you company through a long, cold winter? Head this way for a collection of Statesider original stories.