🔥 In this Issue of the Statesider 🔥
The West's new season: wildfire season. How it's changing travel, upending family traditions, and making us rethink our relationship with the outdoors. What to do when you want to go to Hawai'i, but Hawai'i says no. Plus say hi to tie-dye, a healthier guy, the folks who make festivals fly, and making lobsters cry.
Burning Memories, Scattering Ashes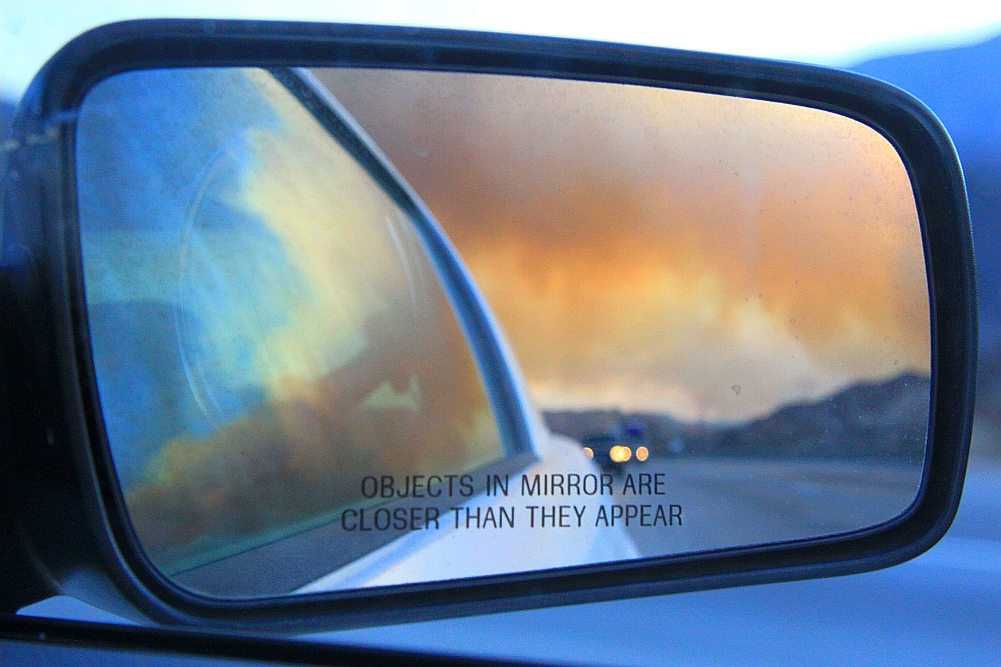 Wildfires in the West have gone from an occasional worry to an annual certainty — and it's changing how we live and travel in some of the US's most treasured landscapes. Nick Hilden set out to tell this story and how the specter of fire looms over his family's annual traditions, but the specter quickly became all too real. 🚒 Read this Statesider Original Story 🚒
Stories Across the USA
Feeling the Mississippi: "It's a park and it has a theme, but it's not a theme park." Revisiting the model Mississippi in Memphis — a graphic essay. Martha Park, Oxford American
Preserving the Beat: Bill Summers is a living museum of percussion. He founded Klub K.I.D. where students learn what it takes to be a working musician. No, that's not right. They don't learn, they live it. Tami Fairweather, Preservation Hall's Salon 726
Muir Woods, Corrected: Rangers in this popular California park are revising the interpretive exhibits to present a more accurate and inclusive history. Ashley Harell, SFGATE
Bantu, Maine: How Maine's population of Somali Bantu are creating a new model for American farming. Katy Kelleher, Down East Magazine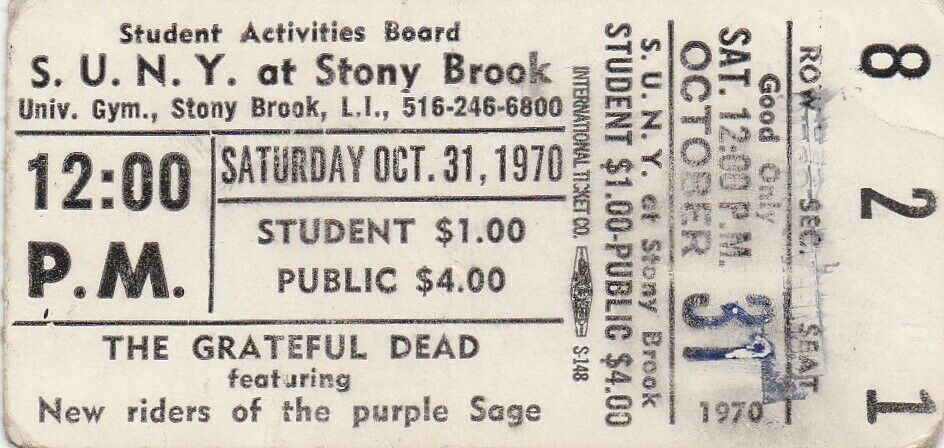 Dead Parking Lots Resurrected: The parking lot at a Grateful Dead concert used to be at least as much of a scene as the concert itself. The tradition is back outside Dead & Company shows. Mordechai Rubinstein & OK McCausland, New York Times
Fans may be wearing their favorite shirts, but they don't appear dressed up in costume. They are in uniform. A group of people who wear the clothes rather than the other way around.
Rise of the Guardians: The story behind the Cleveland baseball team's new name, and the history of the 43-foot-tall Guardians of Traffic. Vince Guerrieri, Belt Magazine
The Great (White) Outdoors: There's a long history to the hesitancy of Black Americans to explore the great outdoors — and it didn't happen by chance. Joe Kanzangu, Undark
Me, Myself & Sandwich: How Fat Joe became an obscenely large sandwich at the Stage Deli, but the sandwich never materialized. Now Fat Joe is Upset Joe even though Fat Joe is trying to be Healthier Joe. Peter Fearson, New York Post
"Anyone can win a Grammy, but not anyone can take a seat at the Stage Deli, point to the menu and say, 'I'm a sandwich.'"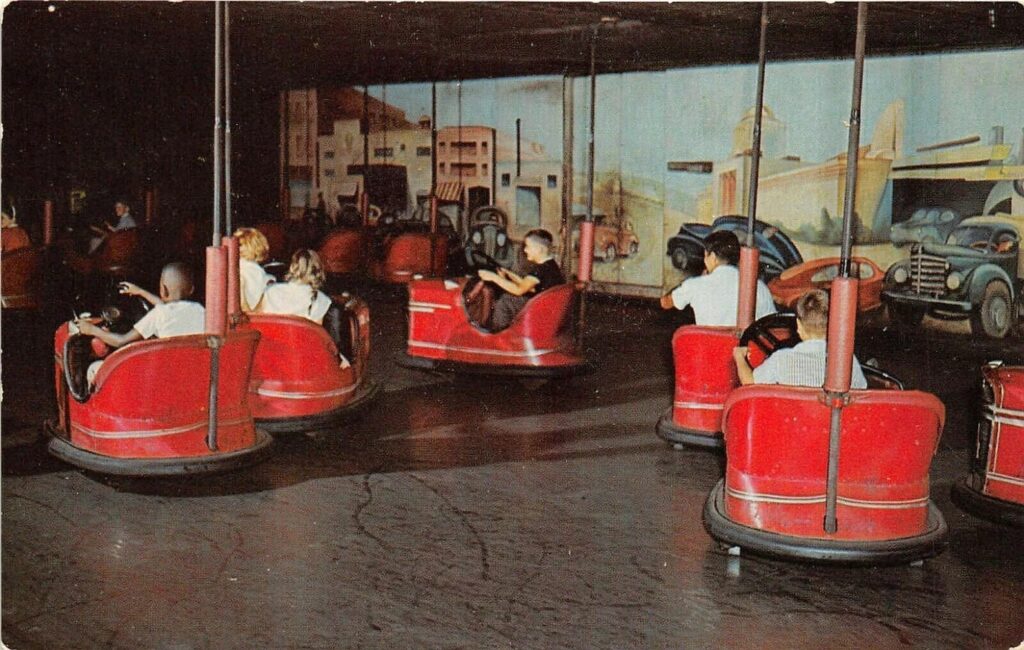 Don't Call Them Carnies: Inside the world of the traveling carnival workers who make state fairs happen. Ian Power-Luetscher, Racket
Dumpster Delights: An Emmy Award-winning television host and a food and travel writer looks back on the childhood delights of the Entenmann's Outlet — and its dumpster bounty. Kae Lani Palmisano, Food & Wine
Dumpster diving shouldn't be illegal. Not paying people enough money to survive so they resort to Dumpster diving should be illegal.
I Saw Miles and Miles of Kreplach: Why is cowboy culture seen as synonymous with Christianity? The long history of Texas Jewish cowboys tells a different story. Dina Gachman, Texas Monthly
Statesider Hero of the Month: We're crazy for Virginia Oliver, the 101 year old Maine lobsterwoman. Imagine being the lobster she rejects. Ouch. Brian MacQuarrie/Jessica Rinaldi, Boston Globe
---
The Wildfire Desk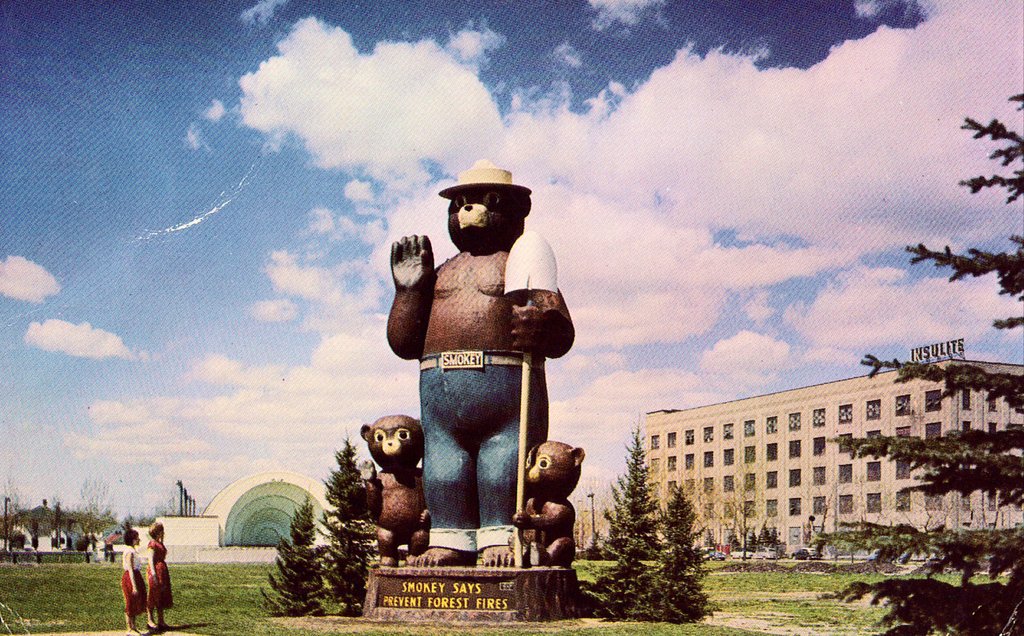 Fire Anxiety: A change in the wind can mean everything changes. How do you plan for that? Jane Hu, Last Word on Nothing
Rethinking Outdoor Travel: That summer vacation in the West looks very different now that fires regularly affect some of the most popular destinations. Concepción de León, New York Times
Land of Smoke and Fire: These beautiful and terrifying photos capture the staggering loss of a hard season in Califorina. Jeff Frost and Lauren Markham, Lit Hub
Incarcerated Women Firefighters: Thousands of prison inmates fight fires every year. Since the 80s, women have participated in the program, too. But don't call them "volunteers." A new book by Jaime Lowe tells their stories. Erin Berger, Outside
---
To Hawai'i or Not to Hawai'i?
Hawai'i: The place that seemingly every mainlander — err, statesider? — wants to be right now. And yet, COVID cases are surging, the governor wants tourists to stay away, there's a shortage of rental cars, businesses are understaffed, and locals are getting increasingly fed up with over-tourism. Meanwhile, the popularity of The White Lotus brought attention to Maui, but not without some controversy. When it comes to Hawai'i, it's always more complex than you think — if you're paying attention.
Hawai'i Is Not Our Playground: Centuries of colonialism. Constant thoughtless over-tourism. These locals are trying to get visitors to think about Hawai'i differently. Chris Colin, AFAR
"Even people who are otherwise politically conscious—they'd get to Hawai'i and their brains just slip into vacation mode."
➡️ Don't miss the rest of AFAR's package, A Better Way to Visit Hawai'i, with articles on the Hawai'i Sovereignty Movement, learning about aloha 'āina, bringing back traditional voyaging, and how to connect with and support the islands' culture and natural spaces.
Social Cures for Over-Tourism: Hawai'i residents are using social media as a tool to try to divert tourists away from sensitive areas and to educate, one tweet at a time. Cassie Ordonio, Civil Beat
Vaccine Island: Hawai'i: "Please don't come." Guam: "Come — and get your vaccine of choice." Lyric Li, Washington Post
Ask The Statesider: Should I Go to Hawaii? Right now? Nope. At some point in your life? Yes, if you can. And read Volcanoes, Palm Trees, and Privilege: Essays on Hawaii by Liz Prato before you go.
---
We've seen fire and we've seen rain, but we always know we'll see you again. Meanwhile, catch up on Statesider original stories here.