🌪️ In this Issue of the Statesider 🌪️
American elections as tourist experience, tornado tourism (but safe), tortilla masters, not flying (and not caring), Chicago time travel, mushrooms take over Puerto Rico, why we love big red barns, Fire Island memories, the whitewashing of American music, and a visit with our oldest living things.
The Tornado Map You Never Knew You Needed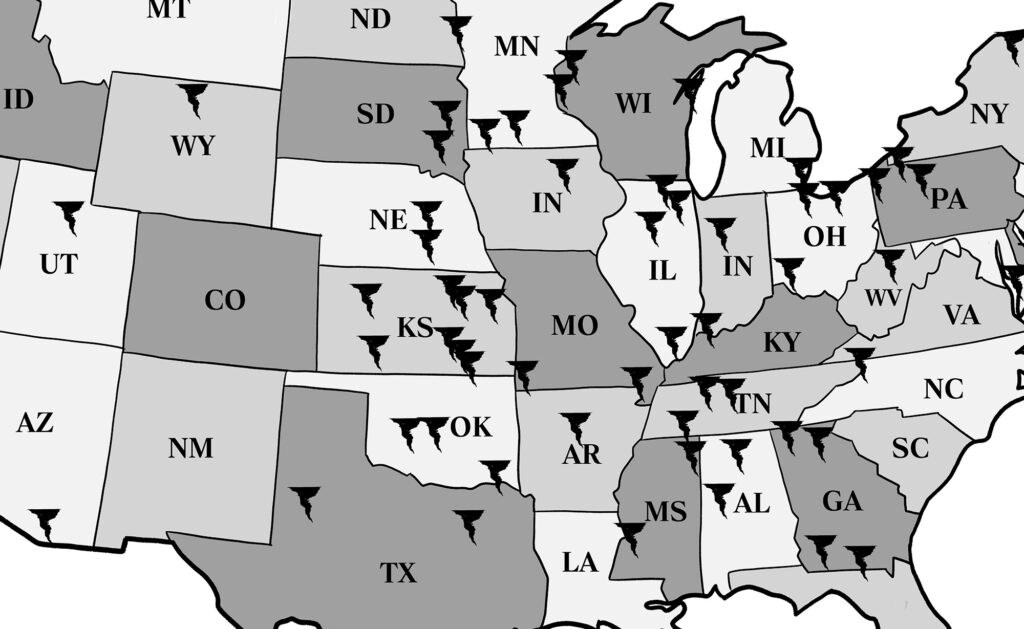 A close call left Rachel Heston Davis with an obsession for tornados. She'd prefer to be nowhere near the megastorms, but she can't quite look away. Her compromise? Find the monuments built after the storm.
"If you, like me, are transfixed by these beautiful cones but also sort of want to kill them with fire, I have found a way to satisfy my curiosity without risking my life in a tornado chase: tornado memorials. Our great nation is freckled with tornado memorials — monuments, plaques, even statues — commemorating tornadic events throughout history." 🌪️ Read this Statesider Original Story — And, Of Course, Check Out the Delightful Map 🌪️
---
Vote Early, Vote Often (For Us)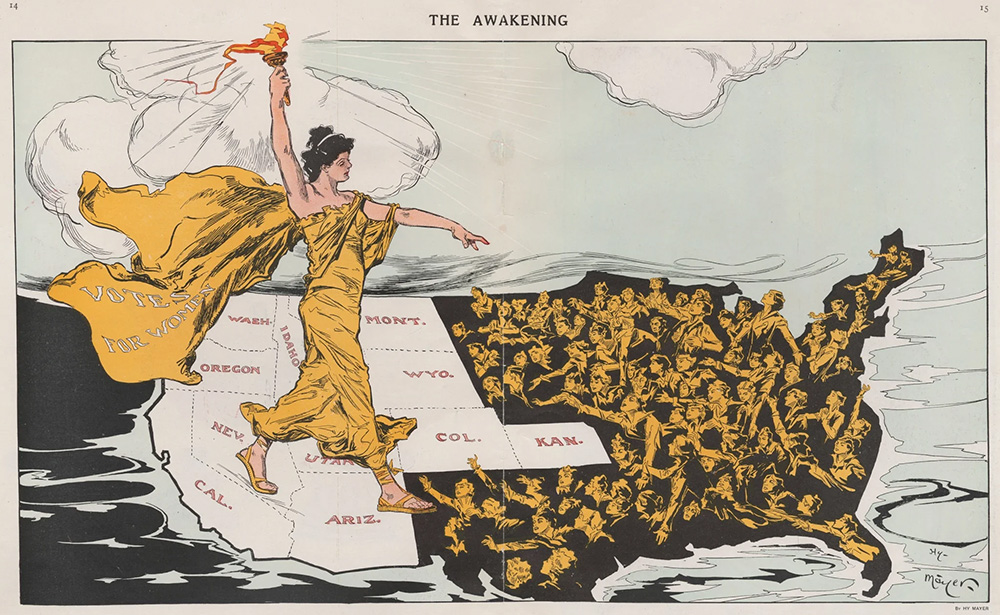 Did you read a Statesider Original this year that just stuck with you? Please submit it for the Reader Favorites of 2022 on Longreads! Here's the form, and yes, you can submit more than one story.
Need a refresher? We've featured stories on searching for a monument to Black history, stumbling into a wildflower paradise, an ER doctor going to hunting school, living in the shadow of roadside crosses, dealing with grief through pie and motorcycles, and more. We've had some goodies.
---
Stories Across the US
Staying Grounded: Meet some of the hundreds of Americans who quit flying for the sake planet. Spoiler: they're still traveling and doing just fine. Jen Rose Smith, Sierra Magazine
Democracy Inaction: We are all aware that American elections are a bit of a spectacle, but elections as a tourist attraction? One company offers a 6-day tour of the American political landscape to travelers from abroad. Gwen Snyder, Jezebel
Bringing Masa to the Masses: Meet the chefs bringing heirloom corn tortillas to the people of Texas. Who's up for a research trip? José R. Ralat, Texas Monthly
Under the Branson Sun: The Washington Post sends their theater critic on safari the entertainment hub of the Ozarks. Peter Marks, Washington Post
"Sir, are you carrying a concealed weapon?" asks the front-door attendant at "Dolly Parton's Stampede," a show complete with a gut-busting chicken dinner, during which 1,000 guests sit around a rodeo-style ring for a pageant of horsemanship, real live buffalo roaming and agility dog contests.
Statesider Throwback: Here's Pam's dispatch from a Branson theatrical performance. It was a thing.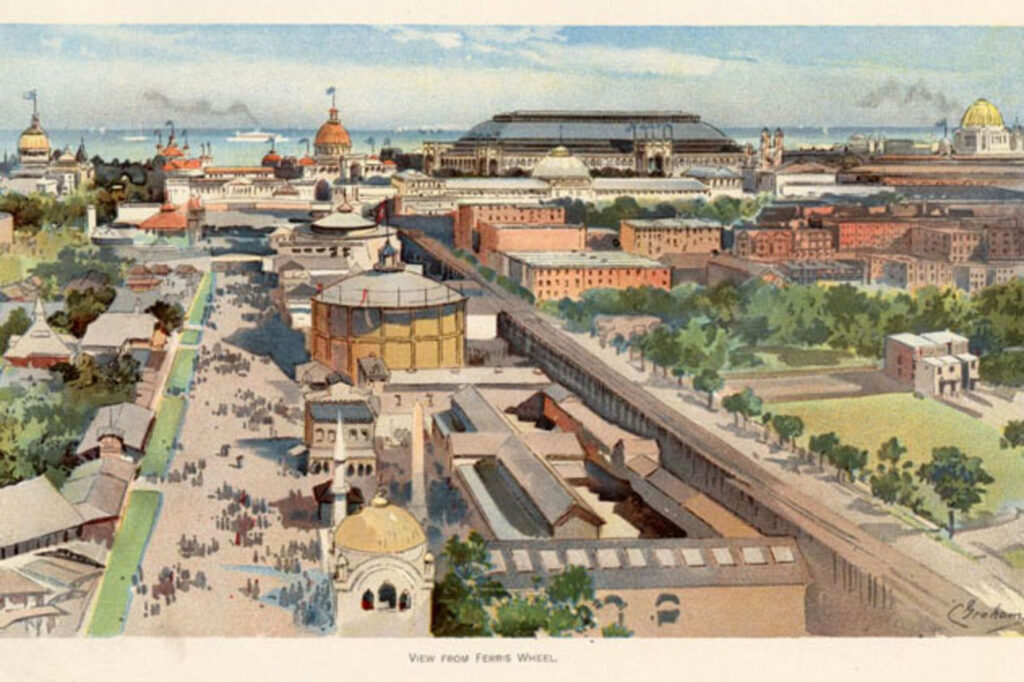 Time Travel to the White City: Chicago's famed 1893 World's Fair is being brought back to life with augmented reality. Andy Koval, WGN Chicago
Cruising with Ancestors: Crossing the Atlantic on a luxury cruise may be relaxing for some, but for Nylah Burton, it was a reminder of what her ancestors endured on these same waters. Nylah Burton, Sweet July
What Could Go Wrong? A new entry into the Darwin Awards travel category could be coming to a city (and emergency room) near you. Who's ready for personal helicopters for sightseers? Ben Brachfeld, AMNY
The Patience of Pines: Two visits to California's trees — not the big ones, but the old, gnarly, twisty ones. One bristlecone pine, the oldest tree on Earth, has survived for 4800 years. Naturally, we're mucking things up.
– In California, Where Trees Are King, One Hardy Pine Has Survived for 4,800 Years — Soumya Karlamangla, photos by Adam Perez, New York Times
– Why Mystery Surrounds What May be Earth's Oldest Tree — Erik Ofgang, Washington Post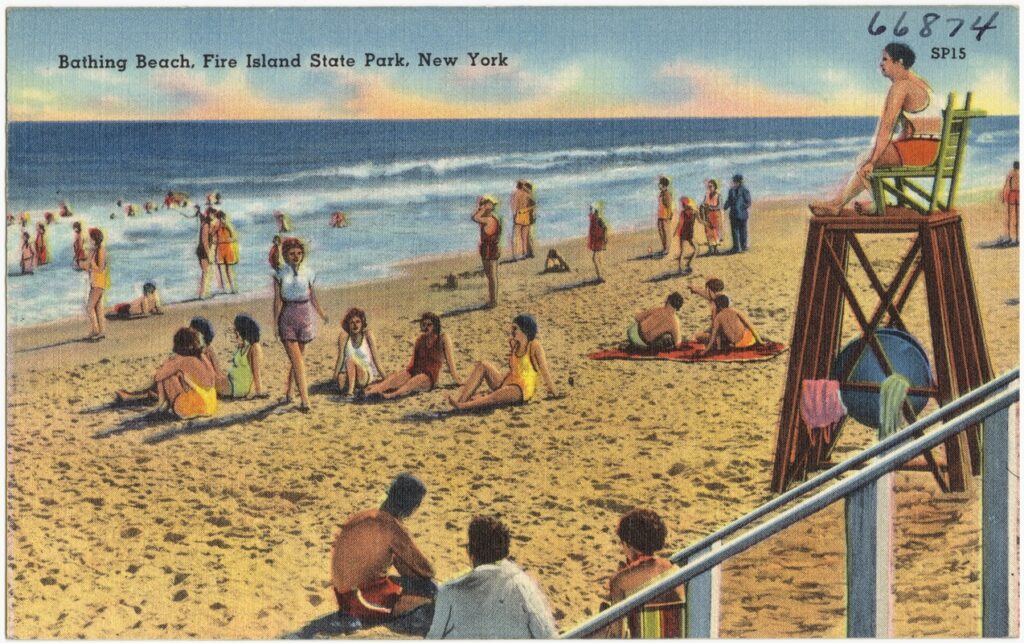 Fire Island Fantasies: The history and significance of New York's Fire Island to the queer community. Jack Parlett, GRANTA
Betting on Mushrooms: Why Puerto Rico is having a mushroom boom, and what it means for the future of Puerto Rican cuisine. Alicia Kennedy, Foreign Policy
Doggy Diner: This is the way the world ends. Not with a bang, but a whimper. And a $75 tasting menu for dogs. Soleil Ho, San Francisco Chronicle
American Barns: The history and symbolism of the big red barn in America, where big red barns are becoming a thing of the past. Joshua Mabie, Places Journal
What's the Buzz? A visit to Beaufort, South Carolina, the kazoo capital of America. Stephanie Burt, Thrillist
The Oregon of Our Minds: A typical Friday in Oregon, as imagined by my East Coast friends. Gracie Beaver-Kairis, McSweeney's
---
What We're Listening To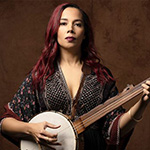 Black Roots. In this limited series for BBC Radio 4, musician and historian Rhiannon Giddens explores the history Black roots music and how it was whitewashed from the story of American folk and country music. A mix of music and interviews, Giddens pays homage to the forgotten pioneers we have to thank for influencing generations of later musicians across America. Listen now
---
If you're enjoying The Statesider, please support what we do. We're ad-free and 100% reader supported!