🌱 In this Issue of the Statesider 🌱
Spring chickens (that are also endangered), a new park in Seattle (bring your snorkel), Americanizing your name (a double-edged sword), old-school punk houses (on Polaroid), the most perfect state in America (there's a turnpike!), and Infrastructure Week is finally here!
Time for the Chicken Dance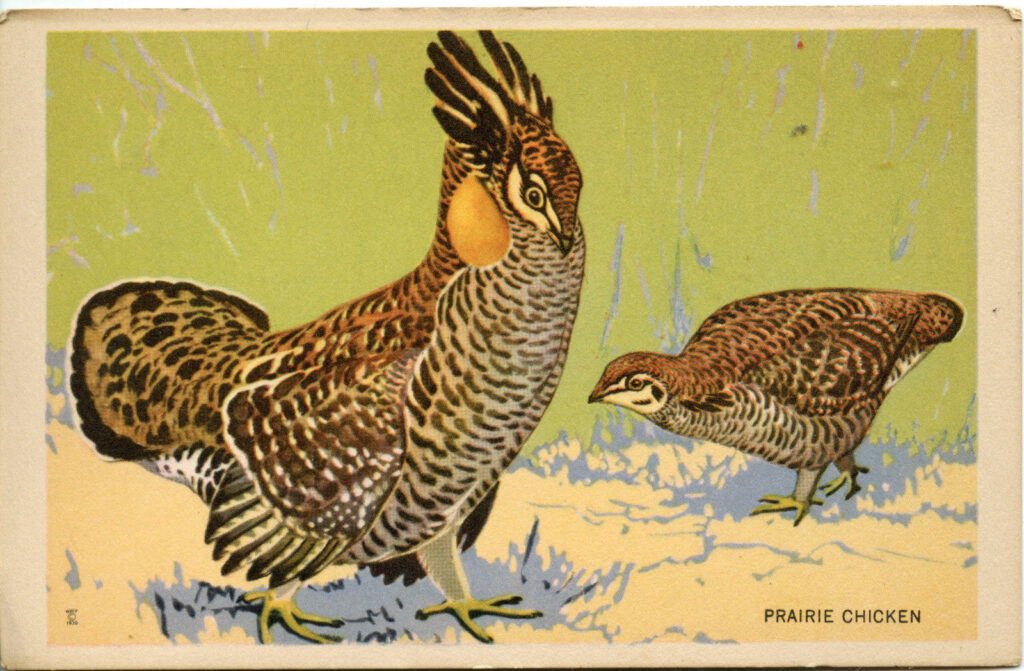 It's last call for Attwater's prairie-chicken. Lisa Boice heads to the lek to watch the boys shake their stuff and try to get lucky, and — most importantly to a budding birder — to check a bird off her life list while there are still prairie-chickens to check. 🐓 Read this Statesider Original Story 🐓
All the hope male Attwater's prairie-chickens can muster is on display in the middle of an expansive prairie as they perform their elaborate dance just after sunrise.
Stories Across USA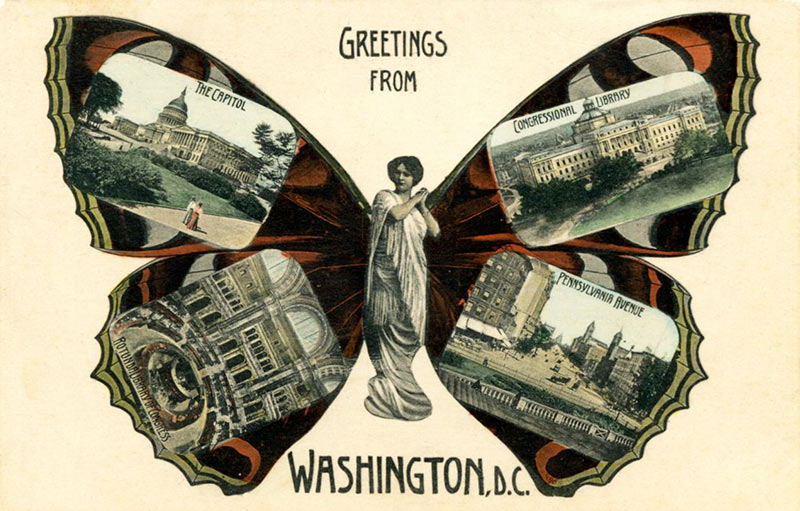 Reading America: How a lifetime of reading books shaped Min Jin Lee's understanding of her own experience, and the books that played a key role. Min Jin Lee, New York Times
All those shelves of books had built my mind, teaching me how to shape a narrative about my people, from what they had lost and found. In life, even in my life, there was a coming-of-age, tragedy and meaning.
South Meets Southeast (Asia): It's comeback time for a Houston Viet-Cajun restaurant and a hybrid cuisine that is spreading across the country. Brett Anderson, New York Times
Say My Name: To change your name or not? Sometimes American culture forces the issue. Beth Nguyen, The New Yorker
Beth is a social experiment, a hypothesis that life in America is easier with a name that no one ever gets wrong.
Want Some Guac With Your Iftar? How Philadelphia's only halal Mexican restaurant, and other area eateries, are preparing for Ramadan. Zainab Iqbal, Eater
Fasting in the Land of the Midnight Sun: With a fast from sun up to sun down, how do Muslims observe Ramadan in Alaska when the sun barely sets? Anne Hillman, Alaska Public Radio
Free Wheelie: After 20 years of mountain biking, one skill eluded Kim Cross: the wheelie. She set out to change that by doing 100 wheelies a day for a full month. Kim Cross, Outside
Maine Roots: A descendant of some of Maine's earliest European settlers takes to the water to paddle into his past. David Howard, Down East Magazine
In an Octopus's Garden with Bruce: Just north of Seattle, you can now explore two and a half miles of trails, populated by an amazing array of local wildlife all thanks to one man's obsession. Also, it's underwater. Amanda Castleman, Scuba Diving
Oaktown Punk: An Instagram account is dredging up memories of punk houses of Oakland and Berkeley in the '90s, one old Polaroid at a time. Rae Alexandra, KQED
New Jersey is Perfect: Obviously. But why? How? Here's the whole story. Sara Benincasa
What I'm saying is the people of New Jersey are made of Boardwalk zeppoli and asphalt, and New York only exists because we say it does.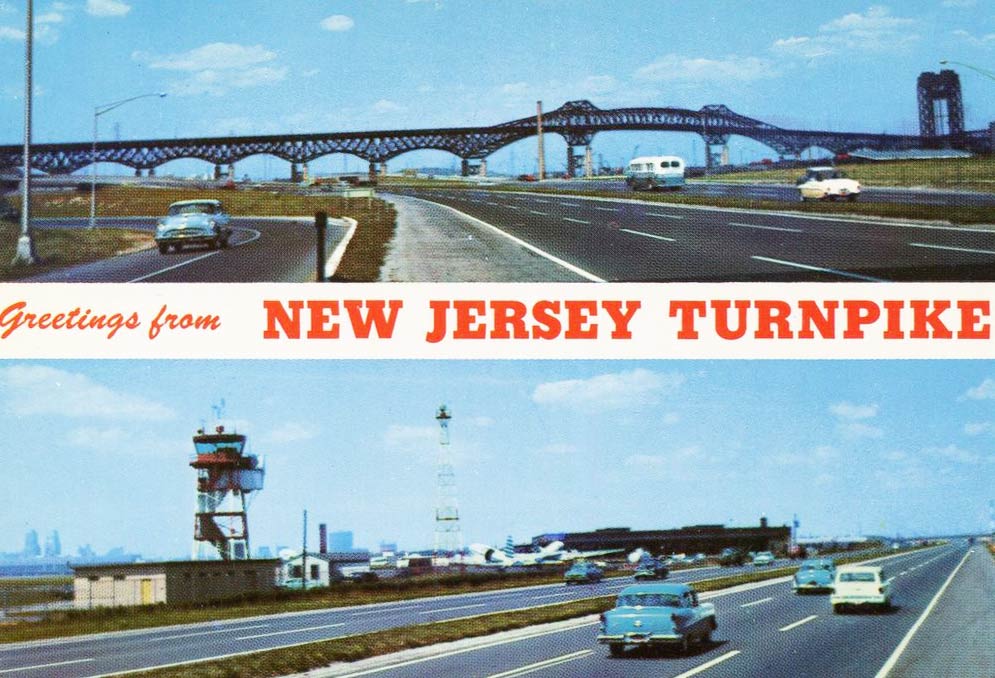 Get Hopping: In praise of chapulines—roasted grasshoppers—a Oaxacan delicacy coming soon to a restaurant near you. José R. Ralat, Texas Monthly
Forget Statehood — How About a Monarchy? D.C. once had an Indigenous queen. Her name was Cockacoeske, the Queen of Pamunkey. Rose Powhatan, Washington Post
Thing We Didn't Know: Indigenous communities in the Pacific Northwest raised fluffy white dogs…to spin their fur into wool. Virginia Morell, Hakai Magazine
The Infrastructure Desk

Unearthing the New Deal: The many public works projects of the New Deal often go unnoticed, but they are everywhere across the US hidden in plain sight. The Living New Deal has documented and mapped over 16,000 of them. The Living New Deal
➡️ "We're uncovering a lost civilization." Listen to this fascinating interview with Gray Brechin and Harvey Smith from The Living New Deal. Liam O'Donoghue, East Bay Yesterday
Wall Town: Welcome to Jacumba, California's surreal hot springs town overlooking Trump's border wall bits. Jackie Bryant, SF Gate
A Better Use for Walls: El Paso uses its walls to tell stories. Inside the vibrant — and sometimes heart-wrenching — murals of the Texas border city. Diane Spechler, New York Times
A wall won't keep them from having fun. A wall won't stop migration. A wall won't stop growth.
A Bridge Too Far-Fetched: Tucked away in the San Gabriel Mountains near L.A. is a bridge that has become a destination even though the bridge itself takes you absolutely nowhere. Christopher Reynolds, L.A. Times
Not Satire to Us: A policy we would 100% support: "Biden Unveils $4 Trillion Bill For Dinosaur Statues, Giant Twine Balls To Restore Nation's Crumbling Highway Attractions." The Onion
---
What We're Listening To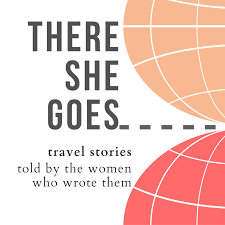 There She Goes: Travel Stories Told by the Women Who Wrote Them, hosted by Kelly Chappie and Lavinia Spalding. This new podcast is timely — we could all use a little armchair adventure — and a refreshing twist on the format: no interviews, no banter, just stories by women travelers read in their own voices. The tales span the globe, but with the creators based in Alabama and Louisiana we'll be hearing stories from the US as well an early episode read by Natalie Baszile about Southern food culture and her travels on Louisiana's "Boudin Trail."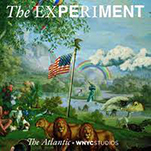 The Experiment, hosted by Julia Longoria. It's no mystery why we were drawn to this new US-focused podcast from The Atlantic and WNYC, which they describe as "stories from an unfinished country." Try episodes like "Inventing 'Hispanic'" on how multiple Spanish-speaking cultures got lumped together, or "The Loophole," the bizarre story of the region in Yellowstone National Park called the Zone of Death where you just might get away with murder (but please don't — we're very much anti-murder).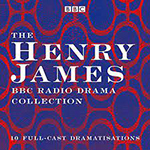 The Henry James BBC Radio Drama Collection: My brain is soupy from a year and some in whatever all this is. I find wandering into classics-presented-as-plays equal parts educational, alarming, and helpful in rebuilding my ability to focus. So many Americans abroad shenanigans: broken hearts, cultural misunderstandings, grand tourists gone wrong. There's a fair bit of "Oh, you're American, then?" where the answer is "I… guess so? I've been away so long I don't really know anymore." 📚 PM
---
Hello, fellow person who enjoys interesting things made by delightful people. Our friends at Pipe Wrench are up to something that you should check out: it is nearly 100% not about plumbing, and their first issue just dropped today.