🍊 In this Issue of the Statesider 🍊
Corned beef and sauerkraut in the Delta, tanking in Nebraska, Moses in Missouri, and pancakes at midnight for Ramadan. Also, the history of sushi in America, Orange County's buried secrets, and MMMBop badu ba bop oh great, now that's stuck in our heads.
Midnight Pancakes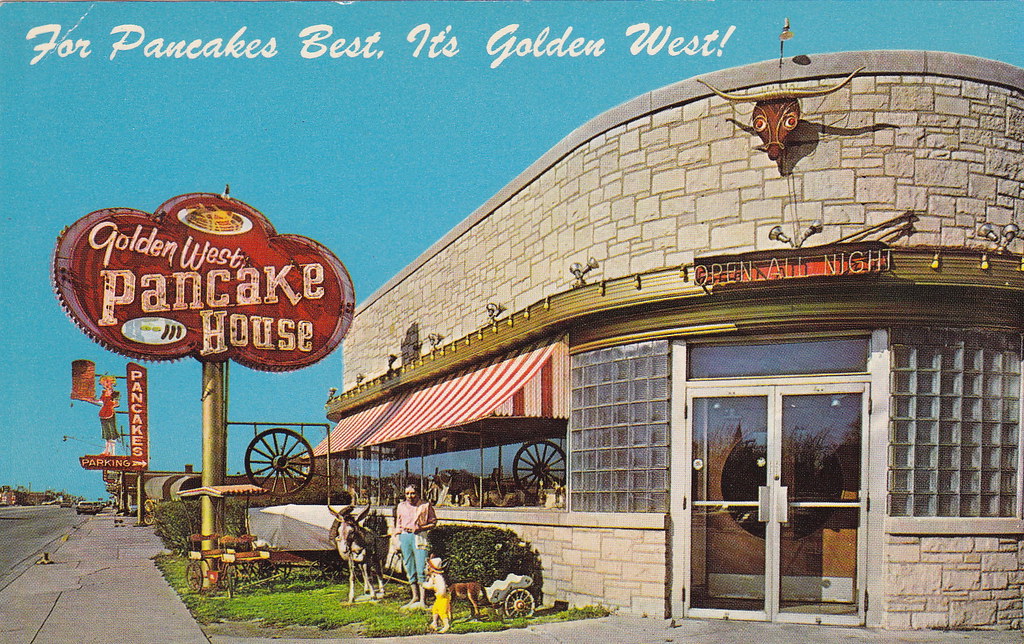 We always say that there's no sweeter phrase than "all-day breakfast" — even better when it's all night as well. Who's at the IHOP, Waffle House or any 24-hour restaurant in the middle of the night during Ramadan? Muslim Americans chowing down on an all-American breakfast. 🥞 Hira Qureshi, Courier Post 🥞
Stories Across the US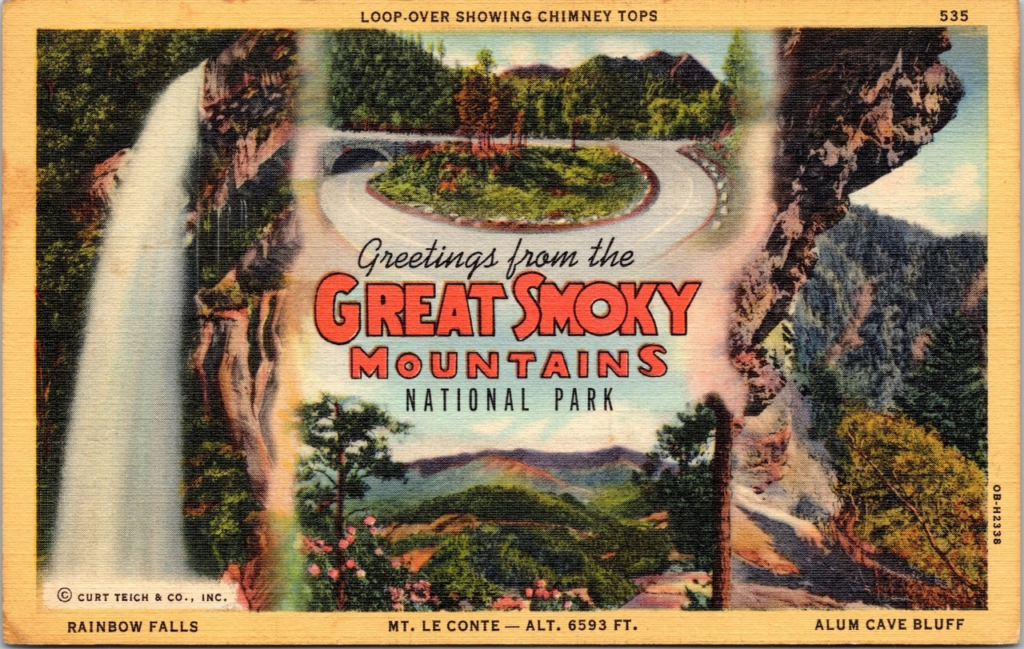 It's Dolly's World: What Dolly Parton wants us to know about the Smoky Mountains. Amy Alipio, National Geographic
We should pay more attention. We're just mistreating Mother Nature — that's like being ugly to your mama.
We'll Take Them All: A mouth-watering look inside Lady Wong, the East Village dessert shop specializing in the colorful world of Southeast Asian kuih. John Tsung, Eater
Peeling Orange County: A new atlas reveals the history of California's Orange County buried beneath the amusement parks and citrus groves. Laura Bliss, Bloomberg CityLab
Tanks for the Memories: At the annual Polar Bear Tank Race in Mullen, Nebraska, contestants hit the river in an unusual boat: a metal cattle tank. Carson Vaughan decides it's time to give "tanking" a try. Carson Vaughan, Outside
I've spent most of my career in journalism trying to complicate the popular perception of the Great Plains, especially my home state of Nebraska, and tanking seemed to reinforce just about every hayseed stereotype we're associated with.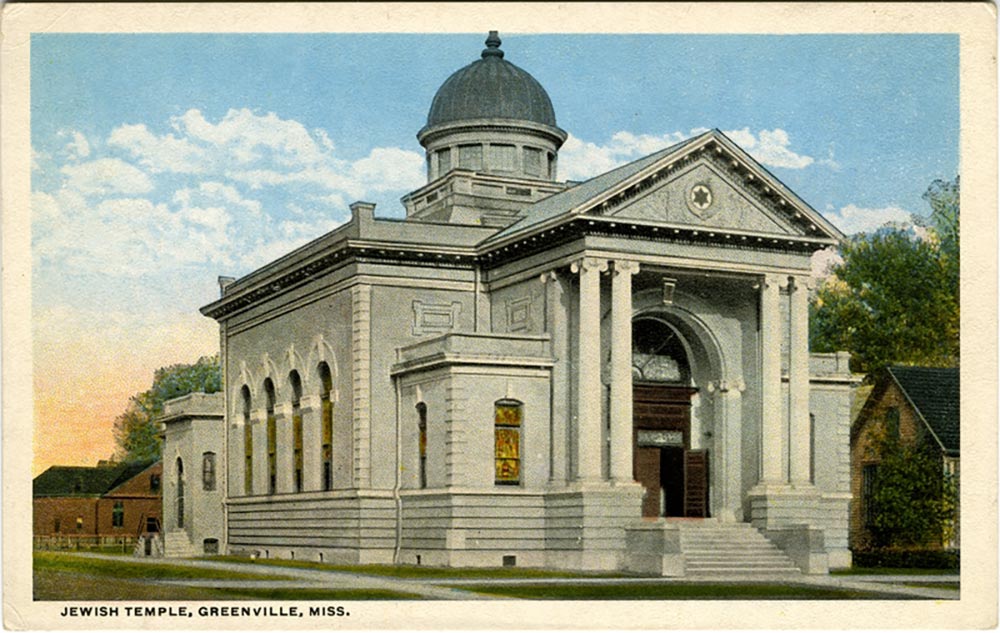 Corned Beef in the Delta: In the Mississippi Delta town of Greenville, a community meal that brings together Jews and gentiles from all over the Delta has been serving up to corned beef on rye for the past 130 years. Southern Foodways Alliance
A nearby bakery makes the rye bread, and Leanne Silverblatt, whose family has lived four generations in the Delta, makes the sauerkraut using Betty Goldstein's recipe. Some say, though, it's not as good as Betty's because it's missing the ash that would accidentally fall in the pot from her cigarette.
Native Photography: Images of Oklahoma from Jennie Ross Cobb, the first-known Native American female photographer. Will Chavez, High Country News
Sushi History: Sushi is a relatively recent phenomenon in the US, right? Wrong. Learn about the first sushi restaurant in America (it lasted one day) and the Great Sushi Craze of 1905. H.D. Miller, An Eccentric Culinary History
New Orleans, Old Myths: How a racist old textbook lodged itself in the heart of New Orleans' self-mythology. Jordan Hirsch, Slate
Making Room on the Slopes: A Latina writer finds her identity in snowboarding, even though winter sports have long disregarded marginalized peoples. Stephanie Jimenez, Sierra Magazine
Travel by Tiny Library: The Little Free Libraries are all across the US now, and nobody ever said they just had to be for books. Creative variations feature puzzles, yarn, and even a Little Free Peep Show? Austin Graff, Washington Post
Or, Let the Library Come to You: The Brooklyn Public Library is giving any teenager (ages 13-21) in America a free Brooklyn Public Library card to combat rising attempts to ban books around the country. Brooklyn Public Library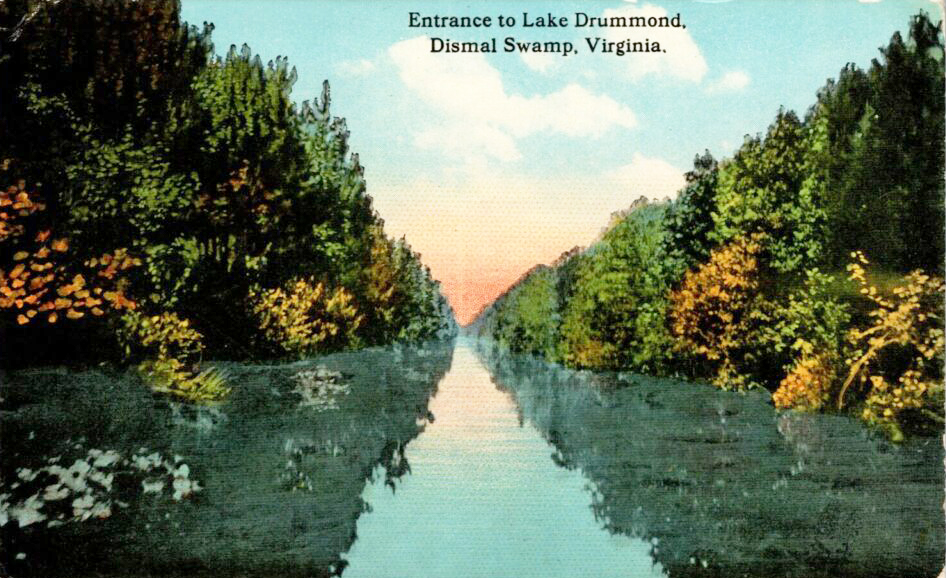 Remember the Dismal: The push to bring the historical significance of the Great Dismal Swamp to light — including the parts of the history that some would rather avoid telling. Lex Pryor, The Ringer
Vulture Culture: Kimberly Coburn visits the raptor rehabilitation center at Callaway Gardens in Pine Mountain, Georgia. Can these unappreciated feasters on the dead teach us something about mortality? Kimberly Coburn, and *stunning* photos by Fernando Decillis, Bitter Southerner
In the slantwise, sackcloth logic of grieving, I decided to learn all I could about the turkey vulture, the disparaged buzzard. Maybe these bald-faced undertakers knew something I didn't.
---
Is This Americana?
Ear Worms of America: 25 years ago, a band of brothers from Oklahoma released a single that took the planet by storm. The oral history of Hanson's MMMBop. Kevin E. G. Perry, Independent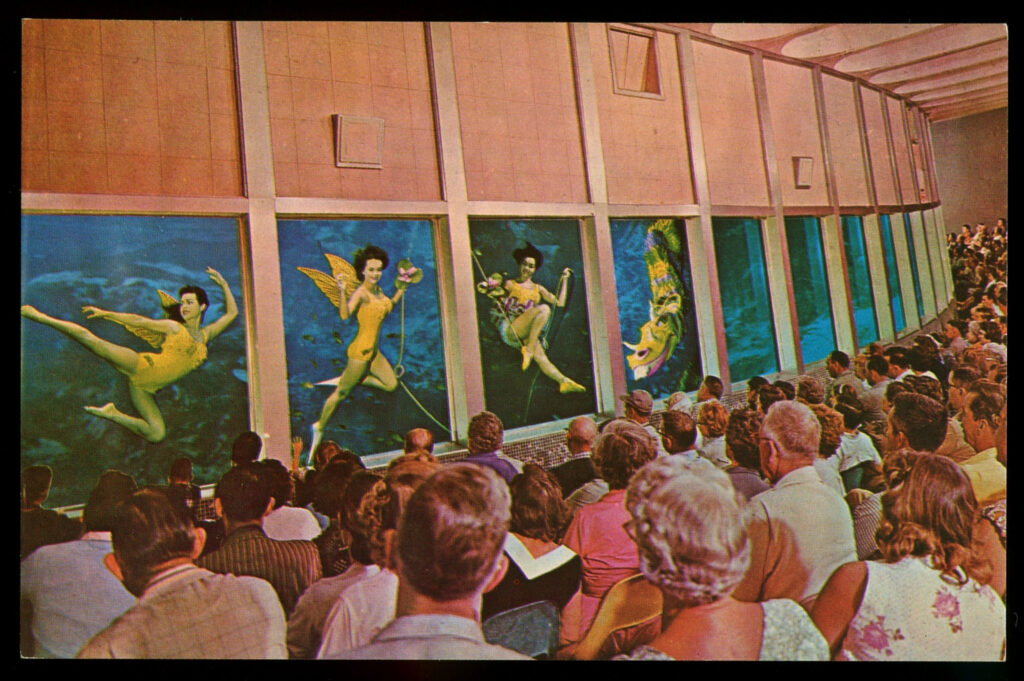 Mermaid Trouble: A mermaid at a bar famous for "America's only underwater burlesque show" finds herself being stalked by a witch with a grudge and an aggressive County Sheriff's lieutenant, and we don't even have to tell you what state this is in. Bob Norman, New Times
---
Podcasts We're Listening To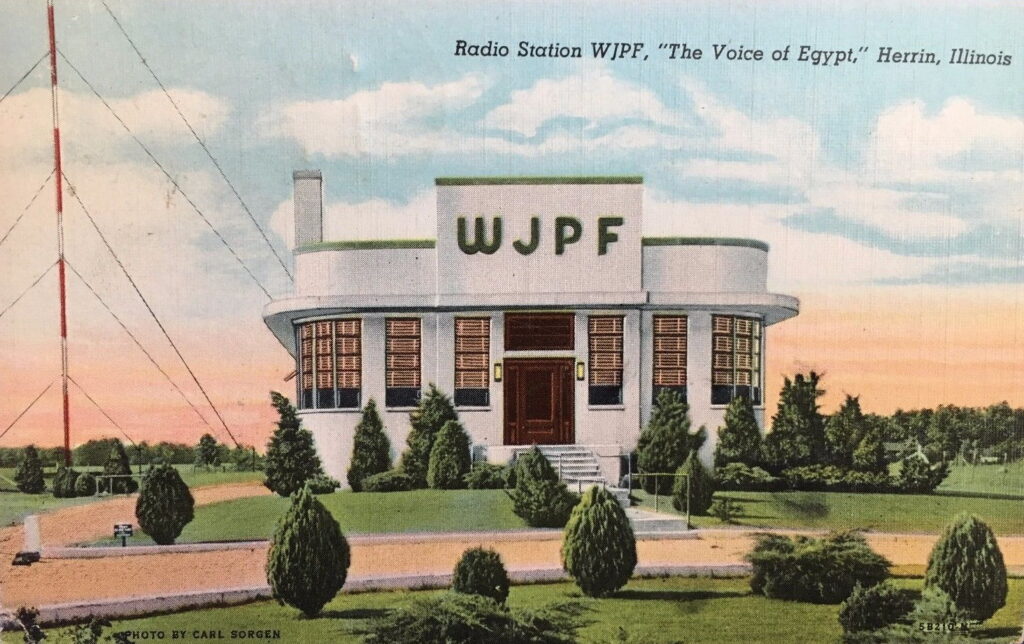 Exodus in the Ozarks: It's a travel story, it's a Passover story, it features Pam Mandel in Branson, Missouri, eating massive pancakes? Sign us up. Pam Mandel, There She Goes
Trapped in the Ethnic Aisle: There's nothing we like more than exploring the world through supermarkets, but it's not without controversies and complications. The history of the "Ethnic Aisle" at US grocery stores — and the bizarro world of American aisles around the world. Shirley Wang, 99% Invisible
4/20 with Willie: In which Kacey Musgraves tells the story of the lucky joint given to her by Willie Nelson (and much more). One By Willie
America's Greatest Idea: A conversation with the Ojibwe writer David Treuer, who asked in an Atlantic article last year: Should we return the parks to Native Americans? The Experiment
---
We will be serving up a fresh hot stack of new Statesider original stories starting next month. Looking for more great travel reading? Browse The Statesider book selections on Bookshop.org.