🐎 In this Issue of the Statesider 🐎
Back "home" in Boston, park overpopulation, getting down in Puget Sound, and looking up at an icon. Plus, a newly public archive from the Smithsonian and a primate park-and-ride.
Back to Beantown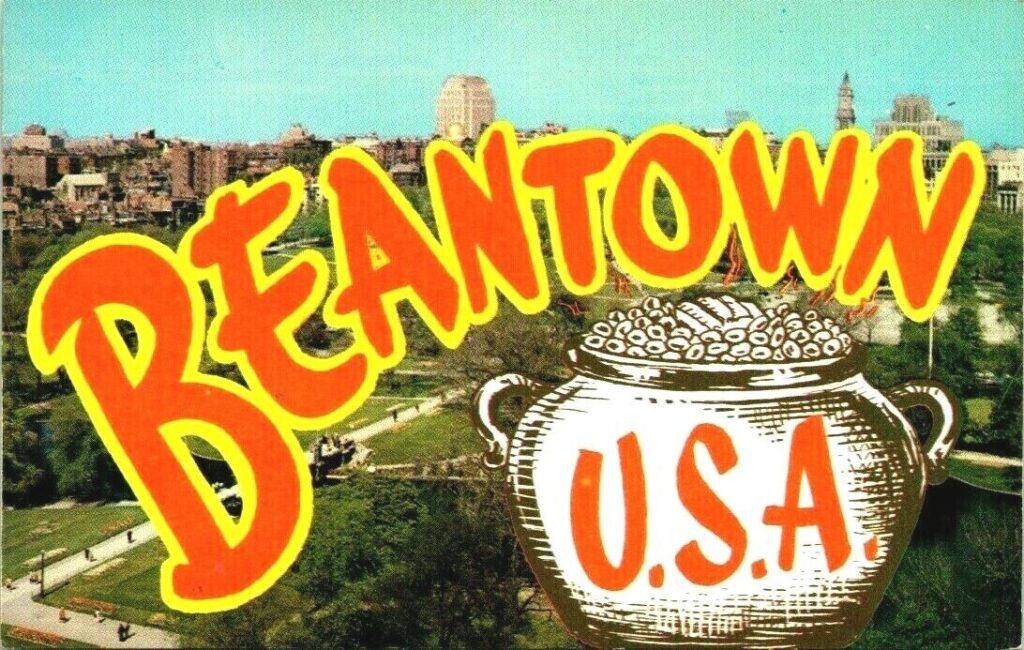 After an extended stint outside the US, Melissa Watkins returns to a city and a history that was never hers to begin with. To understand her new city, and confront her growing unease with American culture, she goes looking for the Boston beyond the city's own myths. 🇺🇸 Read "A Repat's Guide to Boston" 🇺🇸
I'm from Denver. I'm also Black. Boston is full of history, but it doesn't feel like mine. Every other block there's a giant statue of a guy who fought in the Revolution but also owned slaves.
---
Stories Across the US
The Desert, Not Deserted: Nowhere is immune from the national park boom. Joshua Tree's delicate ecosystem is another victim of overcrowding. Brad Rassler, Alta Journal
Guilty as Charged: Statesider editor Pam Mandel is snowbirding right outside Joshua Tree National Park right now. She's been up early, camera in hand, lots. Asked about crowds she said, "Not at 5 am, nope." Nerd's Eye View
Get Ready for Death Valley: The summertime extremes of Death Valley feel like a dangerous dare today, but what if they are the new normal of tomorrow? Chris Colin, Alta Journal
Like wildebeests trudging off to Masai Mara each year, a distinct breed of tourist makes this summertime Death Valley pilgrimage.
Geezer Happy Hour: At Ann Arbor's coolest rock show, almost everyone is over 65. Also, it starts at 6:30 and ends at 9:00 because people gotta sleep. New York Times (free)
That's Deep: Washington State's peaks get all the love, but it's got remarkable depths, too. No one has ever been to Washington's lowest point. John Ryan, KUOW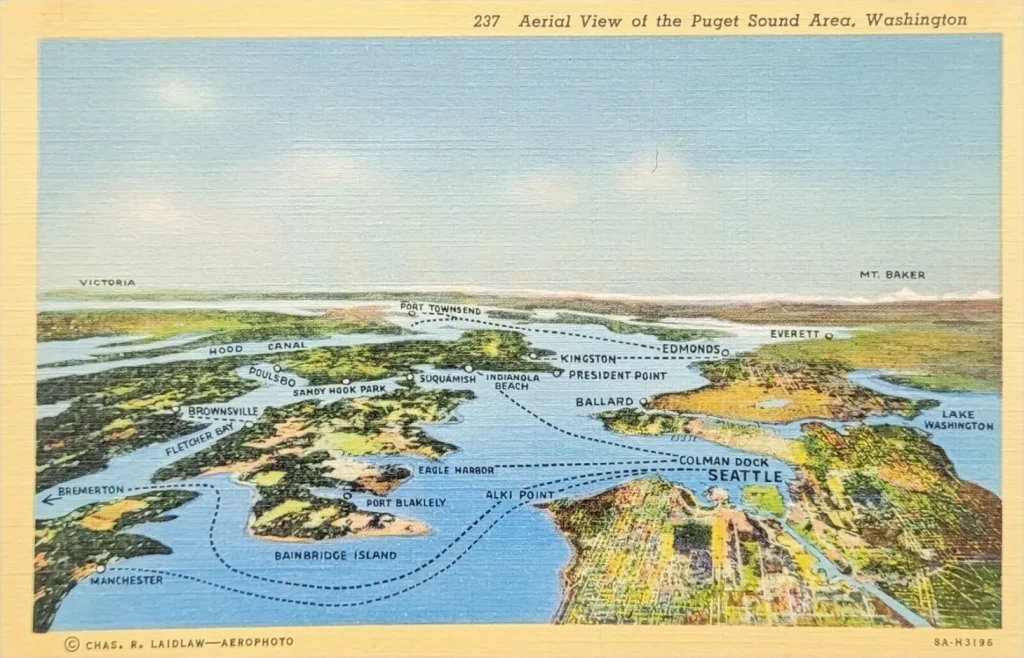 Mystery Monkeys: We missed this story when it originally ran, but we couldn't help but share a story about the mystery of the monkeys that have lived at a park & ride lot by the Ft. Lauderdale airport since the 1940s. Go monkeys. Suzanne Rowan Kelleher, Forbes
Birding in Alabama's Black Belt: A third-generation Black farmer has made it his mission to welcome everyone into the wonders of nature of his home region. Jennifer Kornegay (words), Wes Frazer (photos), Bitter Southerner
Here Today, Gone to Maui: Writer Jennifer Billock ponders why Hawaii seems to inspire her to reexamine her relationships. Jennifer Billock, Shondaland
The superstitious side of my personality blames my two disastrous marriages on Hawaii.
Pie, Charted: Ours is not to question why, but to say "Damn, that's a lotta pie." NYC Slice, Liam Quigley
Location, Location, Location: In Hollywood of the 1920s — and pretty much ever since — California was a stand-in for anywhere around the world. Spain, Wales, the South Seas. Where to find the rest of the world without leaving California: Brilliant Maps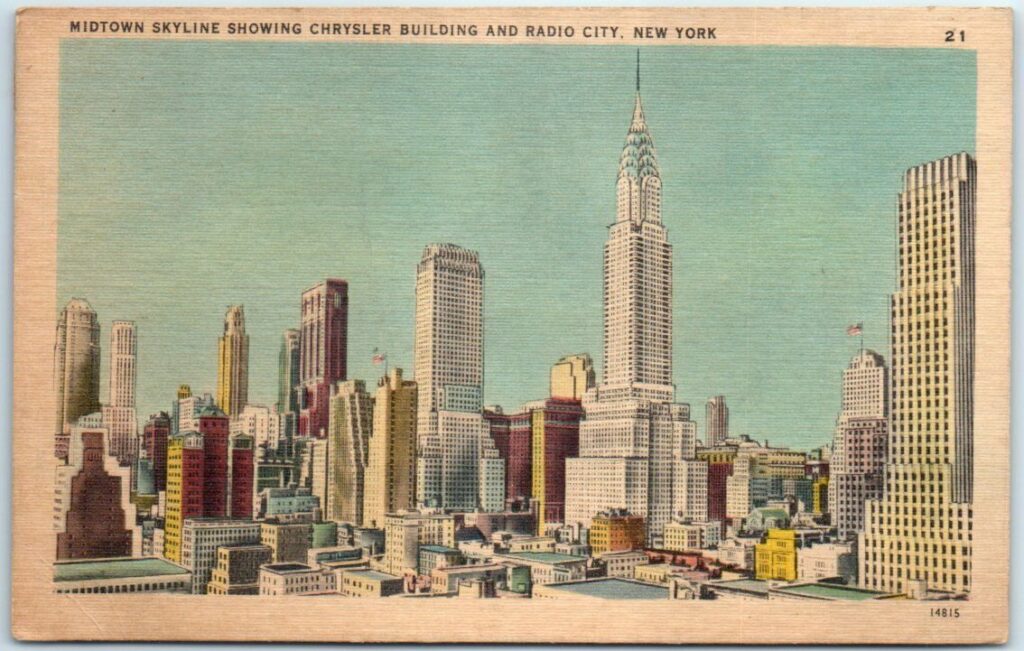 An Icon Deconstructed: Well, that's cool. 11 minutes with architect Michael Wyetzner on why the Chrysler Building matters. YouTube
Over Austin: The Texas capital of weird is just another sprawling western city now. Texas Monthly
Who's Tom McCleod? A mystery billboard on California's Interstate 5 and various Tom McCleod's are not saying. Joshua Bote, SF Gate
---
What We're Spending Too Much Time Looking At
The Smithsonian made over 4.4 million images open access to the public, so of course the first thing we did was go search through postcards from the National Postal Museum and the National Museum of African American History and Culture, like this one from Deadwood, South Dakota: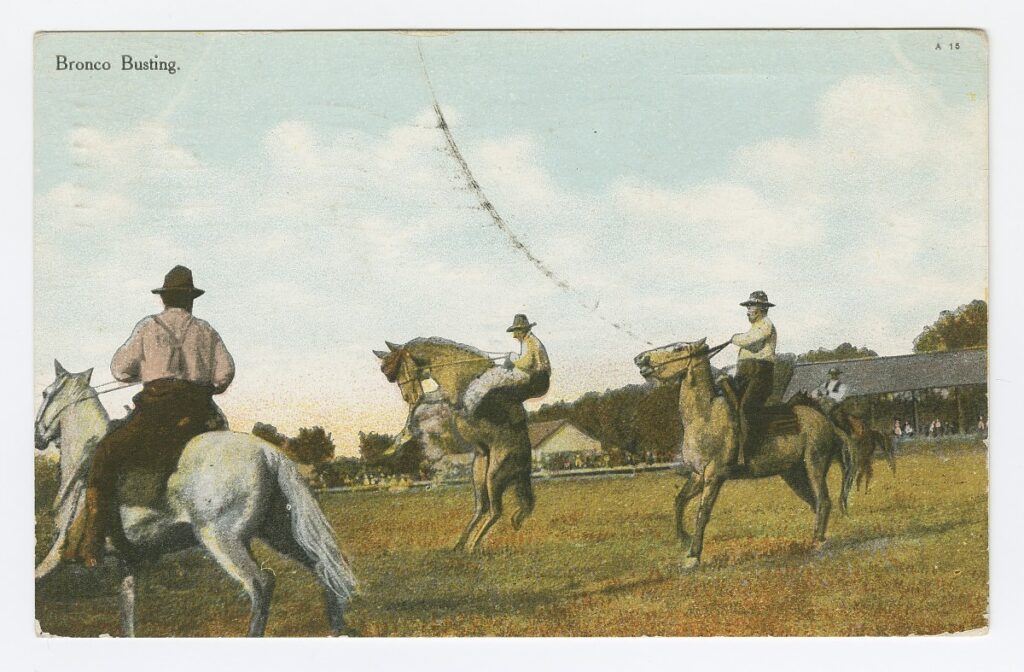 On the back: "Dear Mama, You will see by this that I am in Deadwood. I am attending Grand Lodge. Am having a fine time. Wish you were here. The scenery here is just beautiful. Emma." May 20, 1909
Or this 1930s map of US airmail routes. You can reach us via the Pacific Airway and the Chanute & Bell Airway.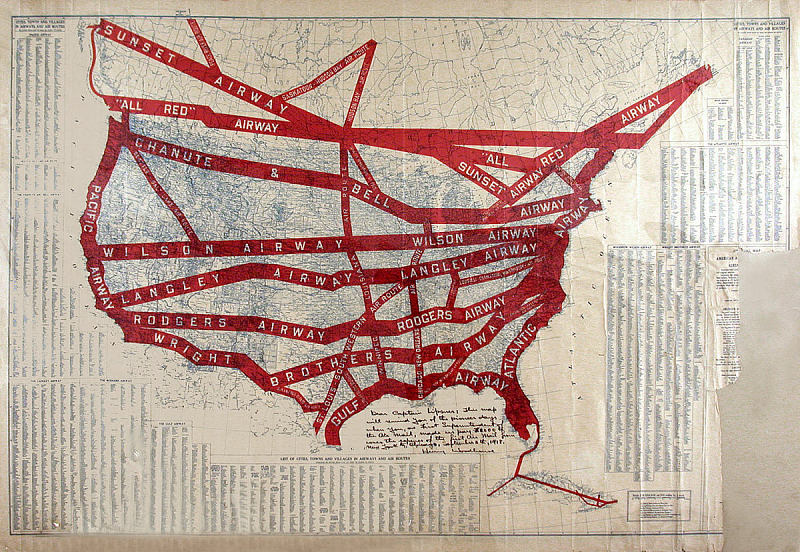 Excuse us while we go look up what a "chanute" is.