🍗 In this post-turkey issue of The Statesider 🍗
Step right this way to see the rare American travel writer. Plus: sugar sugar, Texas tacos, saving seeds, ugly trails, slave ship scuba, travel by map, aspen dreams, Georgia O'Keeffe cocktails, and a gift guide of a 2020 sort.
The View from a Minsk Diner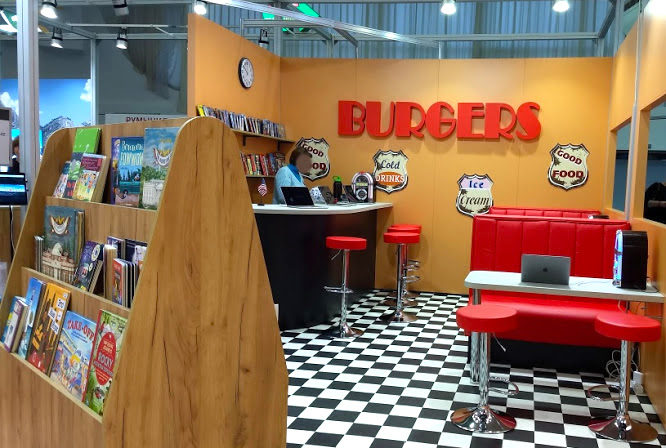 When the Statesider's Doug Mack got an invitation from the US Embassy in Belarus to come speak at the Minsk International Book Fair, he thought it was a scam. It was very real — and he went, just before international travel shut down. He ended up in a diner. 📚 Read this story on LitHub 📚
In one sense, I'm just another author at just another literary event, but I'm also fully aware that things are a bit different here. At no other book fair have I been asked to hold my pee for the KGB.
Stories Across the USA
How to Write About "Indian Country": "This is the premise from which journalism begins: the assumption that well-trained reporters can go out into the world, gather up the facts, and shape that material into narrative and argument. Indigenous stories test the limits of this enterprise. They require journalists to draw upon centuries of history, elucidate structures of annihilation, and build trust with people who have learned to be wary of misrepresentation." Julian Brave NoiseCat, CJR
How to Lobster: A 20-year-old college student spends a summer on a lobster boat. We're glad she did, because this is a beautifully written story. Luna Soley, Outside
Lobstering is rhythm and speed. The trap comes up on the line of pot warp—the rope that runs through the water from buoy to trap—slick with algae and silt. You break it over the rail, slide it toward you, open it, unhook the old bait bag and sling in a fresh one, measure the lobsters, toss the shorts, drop the keepers in the call box, close the trap, slide it back, spin it perpendicular to the rail, race back to the bait tray, replenish the bait bag, band the claws if you have time, and then the next trap is coming over the rail and you'd better be there to catch it.
Seed Rematriation: The Indigenous Seed Keepers Network returns heritage seeds to the people and land from whence them came. Emergence Magazine on LitHub
Drool Warning: It doesn't matter how much you overate on Thanksgiving, the Ultimate Texas Tacopedia will make you hungry…and jealous if you're not in Texas. José R. Ralat, Texas Monthly
Complex Carbohydrates: America is still hungry for a crop historically farmed by enslaved people and immigrants. Shane Mitchell, Bitter Southerner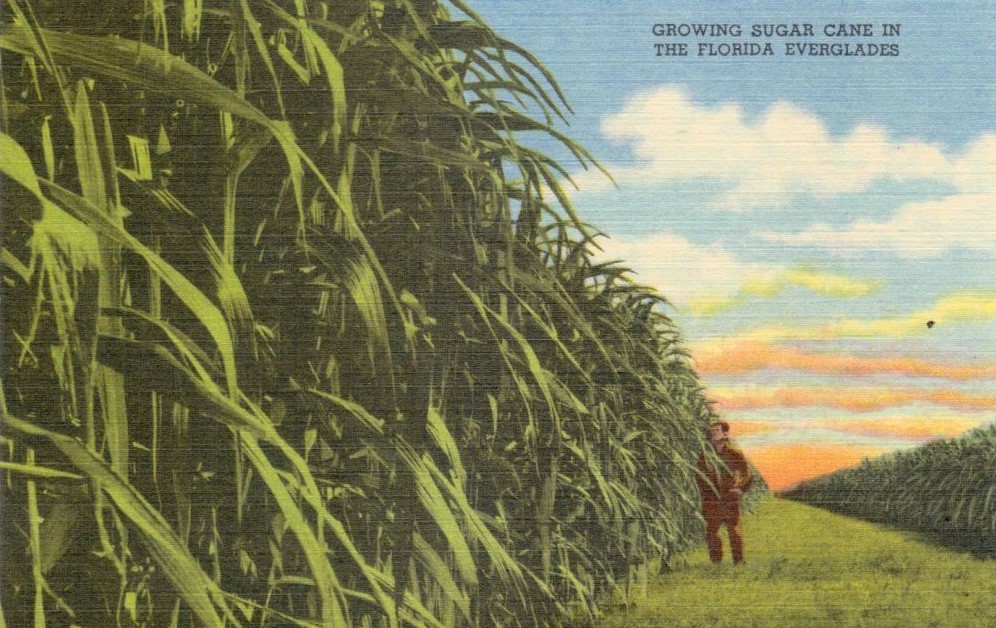 Love and Taco Bell: Introducing a home cook to Taco Bell, and the delicate dance of food, family and romance. Jessica Xing, Reads & Eats
We finally ate Taco Bell together on a freezing December night, and I filmed her reaction to drinking a Baja Blast, and we started seeing each other a month later.
Delicious Deeds: Kayf Ahmed dishes up turkey sambusas and other nourishing eats to the homeless, low-income families, and health care workers. Becky Z. Dernbach, Sahan Journal Bonus: Yes, we found a recipe so you don't have to; replace the meat with leftover turkey. My Somali Food
Black History Deep Dive: Black scuba divers share their experiences of exploring sunken slave ships. Matt Bruce, Atlanta Black Star
It's just an eerie and strange feeling. Sometimes you can feel the souls of your ancestors tugging on you saying this is why we went down.
How to Sign in BASL: Charmay, the star of a viral TikTok about Black American Sign Language (BASL), offers a short primer. Charmay, YouTube
Politics of Travel: The map of American travel patterns looks remarkably like the electoral map. Normally, we'd argue that travel brings us all closer together. Today it seems to divide us. Christopher Elliott
The Ponderosa Way: California once had an 800-mile-long firebreak cut into the Sierra Nevada during the Great Depression. Look carefully, and parts of it are still there. Matthias Gafni, San Francisco Chronicle
Georgia's Taste: What shall we cook tonight? How about something from Georgia O'Keeffe's hand-written recipes? (Includes a cocktail recipe scribbled on a notepad from La Fonda Hotel in Santa Fe.) Open Culture
Wish You Were Here: That was a weird Thanksgiving, right? Here's a Twitter project that gets us in the feels.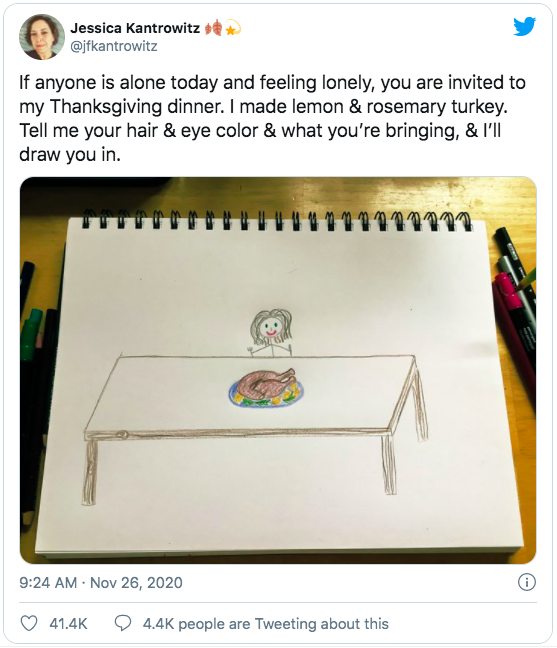 How to Work Off That Pie
Joy and Rage on Wheels: The Gay Commie Skate Crew blasts metal, help each other out, and asks an important question: Whose land are you skating on? Tocabago, in this case. (Find your answer here.) Justin Garcia, Scalawag
B-List Adventures: In praise of unpopular — and uncrowded — trails. Krista Karlson, Outside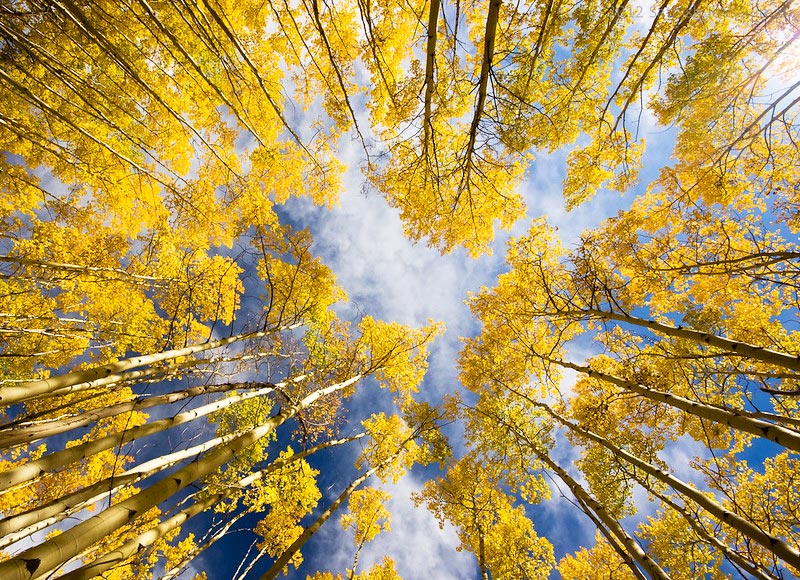 Asleep in the Trembling Giant: What it's like to go to bed in the largest organism on Earth. Yes, "in." Leath Tonino, Outside
What happens when, having dozed off, you wake at dusk to coyotes howling and woodpeckers drumming and deer browsing the ferny understory?
You Kids Go Outside: Enjoying the outdoors requires a lot of planning and gear. Families and Youth, Inc. makes recreation accessible to those that might not otherwise have the resources. Jake Bullinger, Bitterroot Magazine
Don't Forget to Look Up: Helpful winter stargazing tips from a meteorologist / astrologer. Molly Zapp, Seven Days
Crane Finder: Want to catch a glimpse of sandhill cranes on their annual migration? Crane your neck this way: Sandhill Crane Finder
---
Department of Semi-Self-Promotion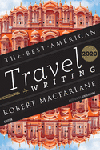 There are two Statesider stories on the Notables list in the new 2020 edition of The Best American Travel Writing! We're so proud of Kim Rogers and Adam Karlin, who wrote these notable stories:
---
The Statesider Gift Guide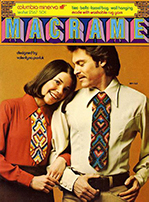 Look, it's been a weird year. We suspect you've engaged in some retail therapy to get through, hence all the jigsaw puzzles or arts and crafts supplies (or stand mixers) piling up about your quarantine palace. You made it through the banana bread wave, the sourdough photos, and even survived the macramé renaissance (did that happen?). Instead of the usual suggestions we have a few ideas.
Give to your local food bank or diaper bank. This year has taken so much from from so many. If you can give, please do. Yes, even small donations make a difference. Find your nearest food bank / diaper bank.
Order takeout from that place you used to go but haven't been since … you know. Tip like crazy. Order direct from the restaurant. Restaurants (and restaurant workers) are struggling and you need pho/samosas/deep dish/those shrimp dumplings/quesabirria/an awesome burger/whatever. Or order merch from your local restaurants, and wait for everyone on your next Zoom meeting to ask about the sweet pupuseria logo on your shirt.
Shop independent, local business. Your favorite might be a toy store or a music shop or…we like bakeries and bookstores. Treats and books are delicious, food for the mind and the belly. Get a bunch of kouign-amanns and pick up that book that everyone is talking about.
Oh, for us, you say? Well, we always need reader support for our original stories. But if you're feeling extra flush, here's our sublime (ridiculous) wish list:
Pam: I wouldn't say no to the VW electric microbus, but could you do the camper conversions before you pull in my driveway to hand me the title and the keys? The van will set you back an estimated 40k, but please set aside another 20k for the conversion. I sure miss going on long drives to get diner breakfast. If only…

Doug: Look, I don't need a vintage diner. I wouldn't know where to put it or what to do with it and, anyway, there's an operational vintage diner that I adore within walking distance of my house. Even so, every now and then, I hear about some old-school diner for sale on eBay and I start dreaming and, you know, maybe I do want one after all.

Andy: I have the answer, Doug. Your diner could sit next to my charming California Gold Rush-era hotel in the old boomtown of Dutch Flat, assuming someone buys it for me. Sure, it has a commercial kitchen with pizza oven and a "butler pantry," whatever that is, but it doesn't have a diner. Pam can roll up for a visit in her new microbus, after she's had pancakes. What do you think? Hotel Statesider?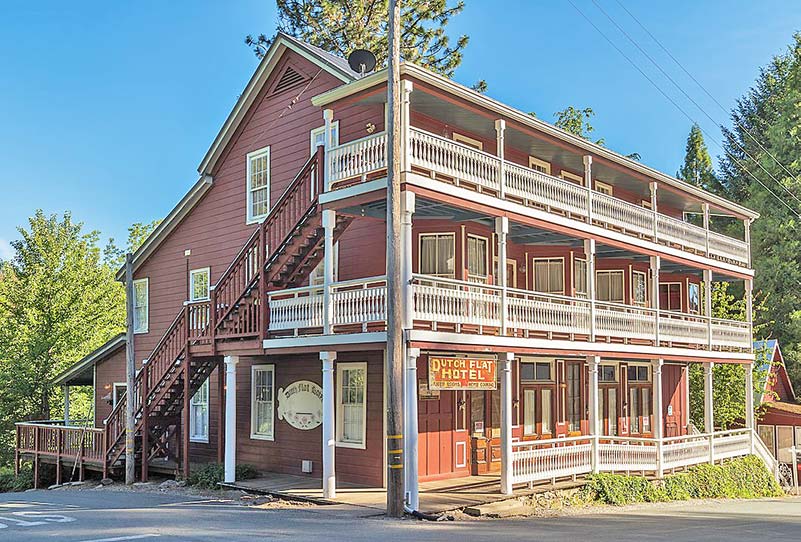 ---
It's okay — we don't need any of those things. We're just glad you're here. Enjoying The Statesider? Please share with your friends who might enjoy it too!