🏄🏿‍♀️ In this issue of The Statesider Newsletter 🏄🏿‍♀️
Rhapsody in Red Lobster, 50 states of fonts, donuts and the American dream, a space elk, a celebrity goose, the changing face of surfing, the oddly relevant history of Candy Land, and bored mountain climbers get creative.
Consider the Red Lobster
Food writer and seafood cookbook author Naomi Tomky had never been to Red Lobster. Just before Red Lobster dining rooms shut across the country, she sailed into Cheddar Bay to see if the drawn-butter dreams of her childhood matched reality. 🍤 Read this Statesider Original 🍤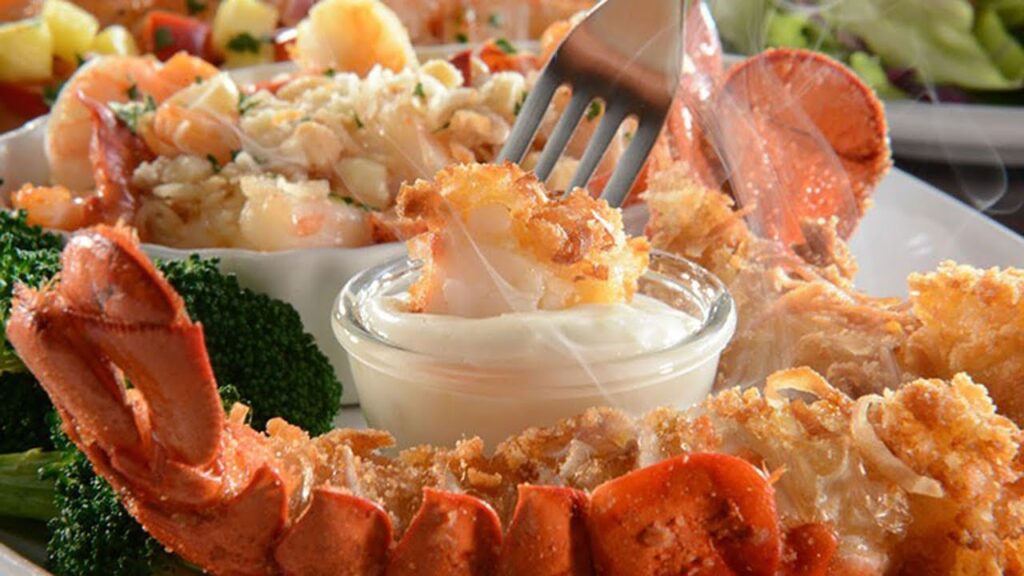 The United Fonts of America
"How many fonts do you think are named after places in the U.S.?" Andy asked on The Statesider's Slack a few weeks ago. He did some quick research and found himself falling into a nerdy typographic rabbit hole. The answer: at least 222, and they're all on this map. 🇺🇸 Read this Statesider Original 🇺🇸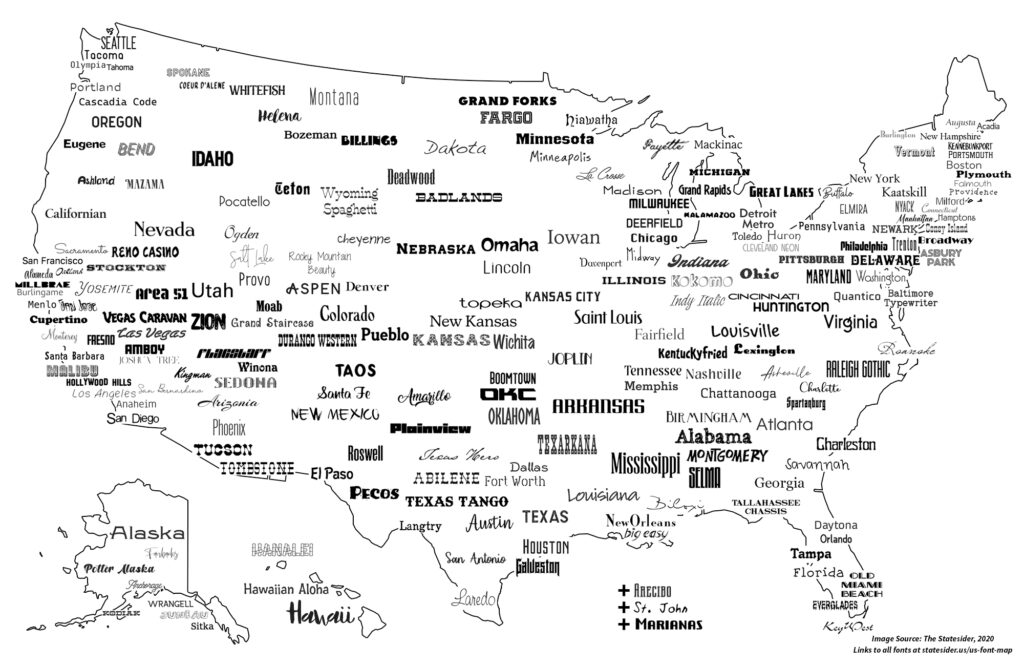 There's a New Sans-Serif in Town: How did a quirky French-designed font take over New York City, and why is it used on so many Asian restaurants? Rumsey Taylor, New York Times
Go Boldly: Meet the font lovers of TypeThursday meet-ups, in six cities across the US and more around the world. (In fact, you can meet them yourself: TypeThursday has moved to Zoom for the moment.) Fabrice Robinet, New York Times
Cursive, Ohio: Did you know that Columbus is the Cursive Capital of America? One penman is keeping the craft alive. Judie Fein, The National
Meet the Press: In the Letterpress Lab, students raised on digital media learn the art and craft of letterpress printing. Allison Braden, Charlotte Magazine
There's a hissing, a little like sizzling bacon. "That's the ink," he says, "adhering to itself and releasing."
Stories Across the U.S.
The Holey Land: How donuts made the American dream come true. Don't miss the pie charts made of glazed donuts. This story is a pink box full of goodies. David Samuels, 1843 Magazine – The Economist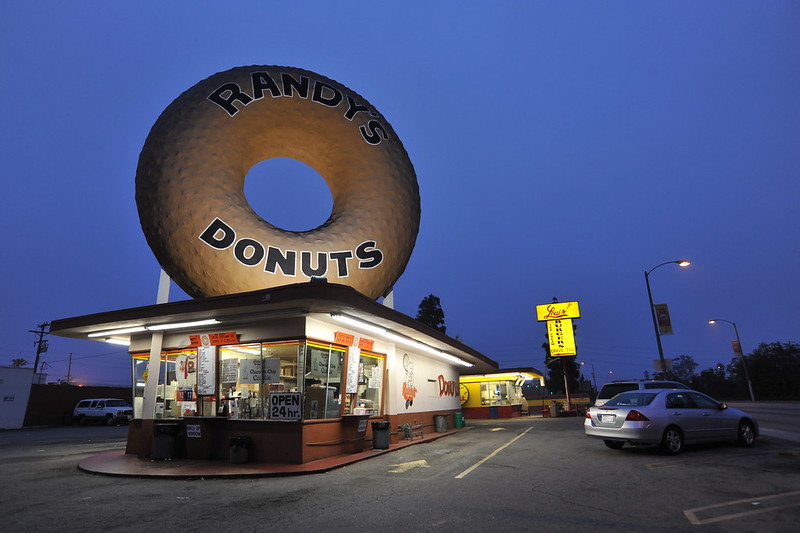 Travel via Video Game: Exploring wild America through today's hyper-realistic games. It's not quite like the real thing, but it might just hold you over. Toby Skinner, Condé Nast Traveler
How to Manage Fear: This could come in handy. In Eva Holland's new book, Nerve, one of our favorite travel writers takes on her personal fears to understand why we have fear in the first place, and how we can take back control. John Williams, New York Times
New Wave: Think surfing is just a sport for white people? Meet these women of color working to change the perception of American surfing. Yolanda Evans (with gorgeous photography by Ricci Shyrock), Zora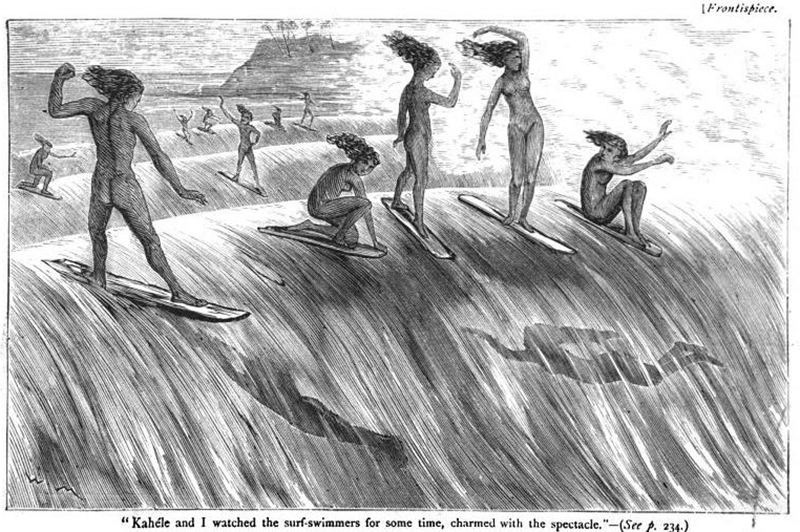 Hawaii Surf History: How a Hawaiian princess helped revive surfing long before Gidget and Moondoggie picked up a board. Becky Little, History Channel
Monique the Space Elk: The peculiar story of the origins of satellite tracking of wildlife, at least one elk named Monique and her lasting legacy. Ben Goldfarb, The Last Word on Nothing
Kentucky Mutton: Is it possible that the barbecued mutton of Kentucky has Jewish roots? It is quite possibly possible. Gabe Bullard, Bitter Southerner
"Even if there's no evidence for it," he said, "it's something that should be true."
Hawaii Fashion: During the Great Depression, Americans co-opted another piece of Hawaiian culture: the aloha shirt. Teddy Brokaw, Smithsonian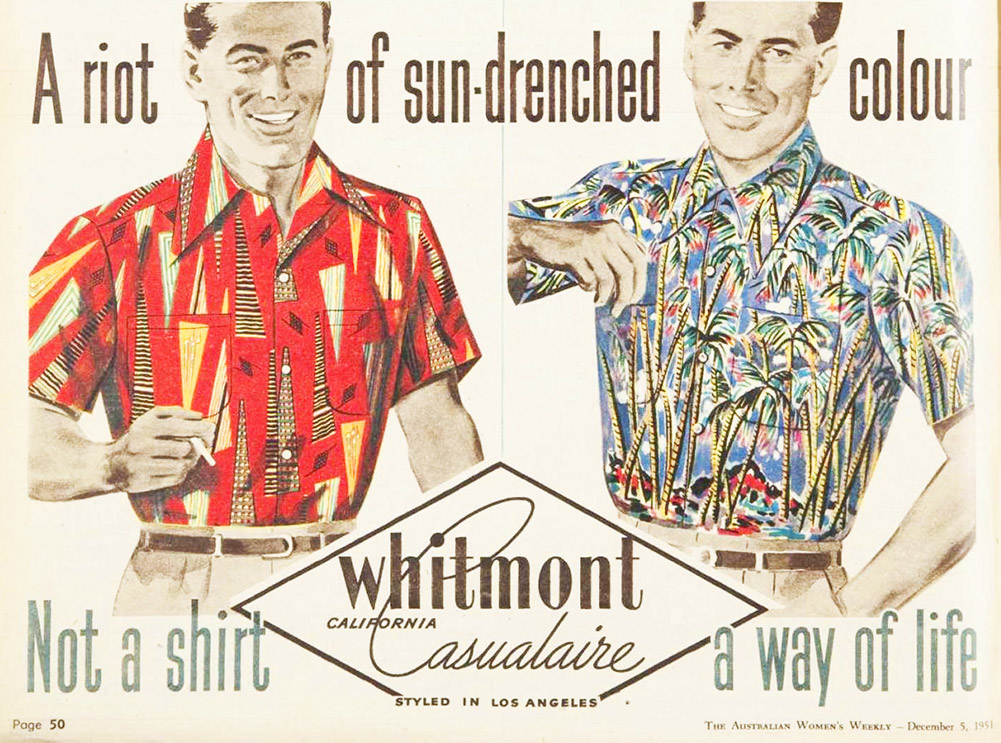 Candy Land: The classic board game, celebrating its 70th anniversary this year, was originally designed for quarantined children. Maybe it's time to revisit the Gumdrop Mountains? Alexander B. Joy, The Atlantic
Ethiopian America: In the 1970s, Mamma Desta's cooking introduced America to Ethiopian cuisine, but it took others to bring her story to light. Mayukh Sen, Vox
Forget That Tiger Guy: Have you heard the story of the Nike-wearing celebrity goose from Nebraska who was mysteriously murdered? Cara Giaimo, Atlas Obscura
Never Stop Climbing: Stuck at home, mountain climbers take on new challenging routes, including the perilous Kitchen Traverse and the Living Room Direct. Nate Kenney, Outside
Oh Brother: Two brothers in their 60s who disagree on almost everything decide to take a hike in the Cascades to cement their brotherly bonds. Steve Freidman, Outside
Our hike in the woods coincided with a point in our lives when we were trying to ascertain exactly which of our not entirely welcome behavioral patterns might be malleable and subject to our best intentions and which ones we were simply doomed to endure.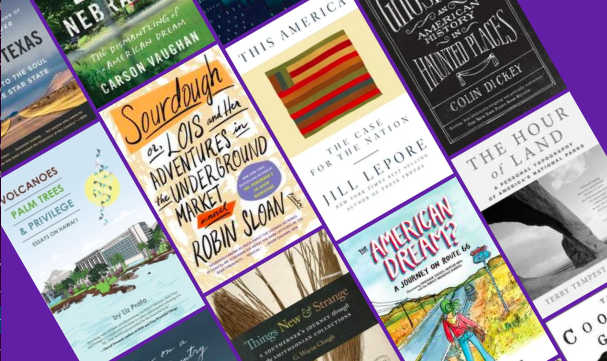 Support Local Bookstores
(And us.) Books reviewed by The Statesider are now available through Bookshop.org
In Other News
---
We've got some fantastic stories lined up for the coming issues of The Statesider, but if you can't wait explore our full list of original stories and interviews.