❄️ In this Issue of the Statesider ❄️
What to do when you're snowed in (1970s edition), plus the stories that brought us joy in 2021, including Rolling Stones, lake-jumpers, possible pterodactyls, vintage roadside photos and much more.
Snowed in With a B-List Musician Outside Las Vegas, New Mexico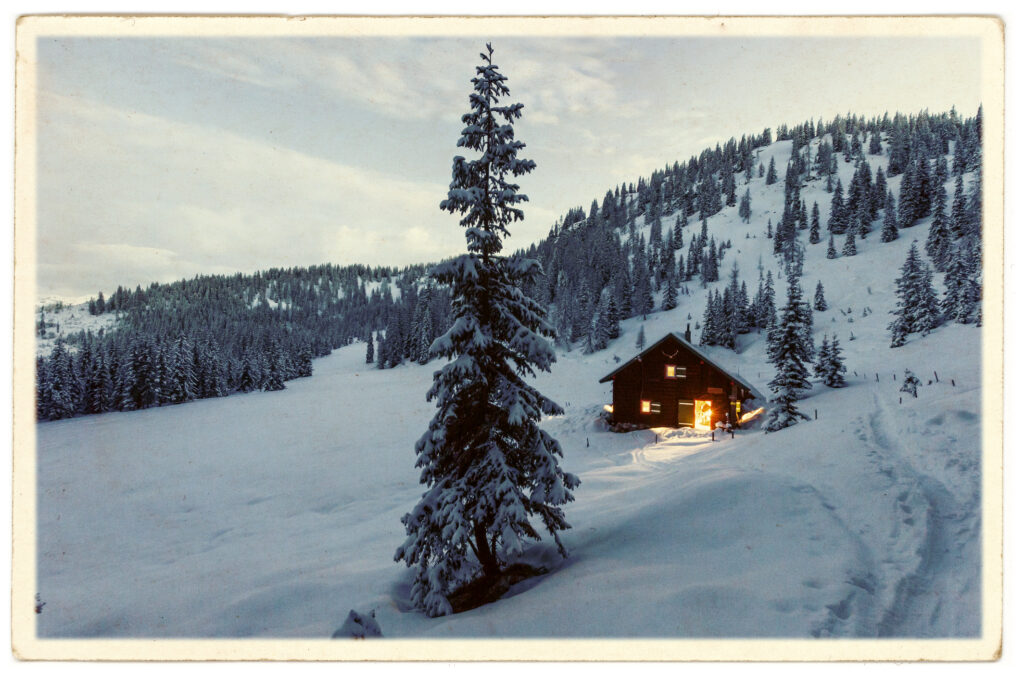 On Twitter the other day, we saw a guy named Tim Oliver mention his experience getting snowed in at a remote hut in New Mexico in 1970, with a hit-making songwriter, some dogs, several cases of booze, and a whole lot of weed. We needed to know more, so we called him. Read the full story here.
We would make up a bunch of food and you'd get your bacon and eggs and pancakes, drink a bunch of beer, and everybody would get kind of woozy about the same time and just kind of fall asleep.

And then pretty soon one of these Louisiana people would wake up, roll a joint, start strumming his guitar. We'd rub our eyes and go into the other room and have a beer, you know, maybe a glass of wine or even orange juice — a little morning pick-me-up, although this might be in the middle of the afternoon. We did that for two and a half days. Just go to sleep for a while, wake up, party, go to sleep — all the while, singing and laughing and telling stories.
The Stories We Loved
There's enough difficult news in the world right now, so we thought we'd add a little joy to world in this issue. Here are the US travel and culture stories that made us smile over the past year:
Pam's picks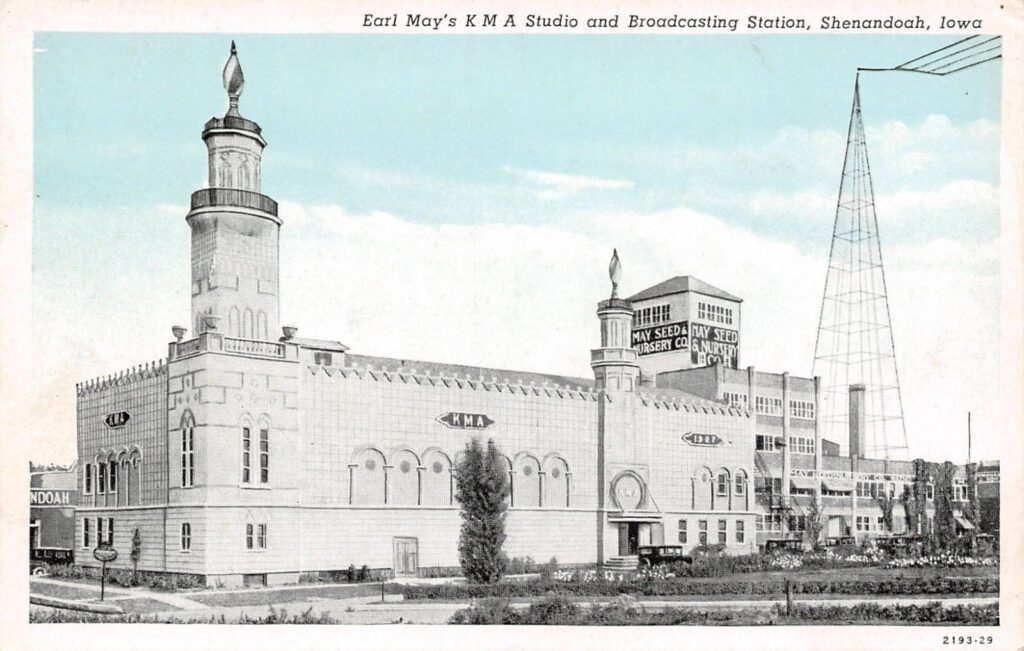 Department of Shut Up and Take Our Money: "He wants to build Jackalope Junction, a 20-acre theme park with Western and steampunk themes based on characters he created — notably Jackalope Jim, a sheriff in the turn-of-the-century town who wields his Jules Verne-style blaster with a cybernetic arm." Susan Gill Vardon, San Diego Union Tribune
🐰 I'm theme park avoidant, but something about how weird this whole mash-up is made me giggle with delight. Yes, I want to go, and yes, I want the souvenir t-shirt.
Treading Water in the Dark: For some people, a free canoe on the side of the road wouldn't warrant a second glance. Vashon Island resident Jesse Gardner hit the brakes. She needed that canoe, even if she couldn't understand why at the time — or how on earth she was going to get it home. Jesse Gardner, The Statesider
🛶 It's not just that this story put us in partnership with There She Goes, a podcast of stories by women travelers. It's that Vashon is right over there from where I live and Jesse's descriptions of island life made it possible for you to experience what it's like to live here.
Iowa Airwaves and the Original Social Media: "There were so many lonely women on the farms in Iowa. Every day the men would leave and the wives would be left in their homes with their cooking and cleaning and gardening and children, and nothing but the radio for company." Lyz Lenz, Men Yell at Me
📻 Radio has been so important to me during this era and reading Lyz's piece about the role of radio for women in Iowa resonated. Also, Lyz's newsletter is great. So great, you should subscribe.
Better than Rugelach? Them's fightin' words. We're baking these Russian tea biscuits and finding out. Guess what: they're spectacular — and they're from Cleveland. Rachel Myserson, The Nosher
🥐 I cleaned out my fridge and found a lot of jam. Then I found this recipe for tea biscuits. Huge win.
Andy's picks
Sub-Par Sandwiches: This story has everything we want from a golf story: a mystery, a weird obsession, lots of sandwiches, and — most importantly — absolutely no golf talk. Luke Fater, Atlas Obscura
⛳ In a normal year, I think about golf roughly zero times unless I'm thinking about the ways we waste massive amounts of water and fertilizer. Did I mention I'm fun at parties? But this is just the golf story for me. Also, I solved the mystery: the secret missing ingredient is pimento brine. You're welcome.
Zoo Orleans: A cryogenic zoo for endangered species. Bunkers full of poisonous snakes. Feral pigs that want your granola. Pterodactyls (unconfirmed). Just across the river from the French Quarter in New Orleans is a place that is much, much wilder. April Blevins Pejic, The Statesider
🐗 We ran many wonderful stories this year, but Zoo Orleans was such a joy to edit. This is one of those stories where you think you know what's happening, and then you're suddenly very wrong. This happens multiple times in the course of the story. I hope you enjoy it as much as I do!
The Perfect US Destination: Writer Jon Mooallem gets offered the chance to travel anywhere he wants for the NY Times Magazine. His answer: "What if I drove to Spokane?" He did. And he went to a Minor League baseball game. More of this, please. Jon Mooallem, NY Times Magazine
⚾ What if more people thought like this? What if instead of following the crowds to the same beaches, the same mountain lakes, you thought, "Hey, let's drive to Spokane and watch minor league baseball?" Do it, America. Find your own Spokane baseball getaway.
New Jersey is Perfect: Obviously. But why? How? Here's the whole story. Sara Benincasa
🍕 I probably know less about New Jersey than I do about golf, but I adore an impassioned "my place is better than yours" essay — and, really, I just love Sara Benincasa writing about anything, but especially when she turns her unique voice to US travel.
What I'm saying is the people of New Jersey are made of Boardwalk zeppoli and asphalt, and New York only exists because we say it does.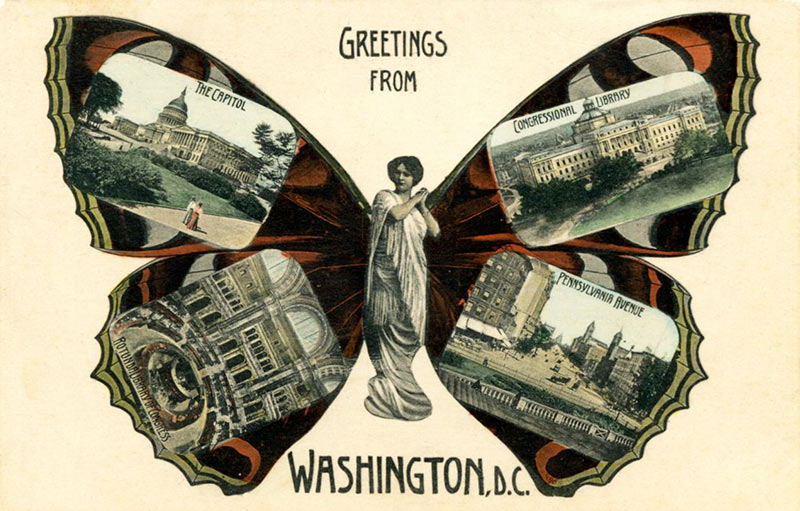 Doug's picks
What happened when Mick Jagger walked into the Thirsty Beaver? No, this isn't a dirty joke. Or maybe it is. Anyway, Mick went for a beer at a low-key Charlotte saloon and not a single person recognized him. One intrepid journalist dug deep into the story of what happened that night. Jeremy Markovich, North Carolina Rabbit Hole.
🍺 I'm a sucker for "famous people go to a regular-ass bar/restaurant and enjoy themselves" stories (Adele once went to my local diner, true fact!) and I especially love the way the reporter approached this one as a deep-dive investigation with just the right amount of dry humor.
Ruh-Roh, It's the American Uncanny: Unpacking Scooby-Doo's cultural legacy of … documenting vernacular architecture around the USA in the 1970s?? Feargus O'Sullivan, Bloomberg.
🏚️ Old-school cartoons and historic buildings are both fascinating subjects, so it follows that the intersection of the two subjects would be a true delight. I wish this story had been 10,000 words.
Letters from Wisconsin: In Lake Geneva, Wisconsin, mail is delivered by boat. More precisely, it's delivered by an elite group of "mail-jumpers" who leap from a moving (and tourist-filled) boat to the docks around the lake. Sometimes they miss and fall into the water. Rebecca Deurlein, Atlas Obscura
🛥️ I've been looking at the map of Lake Geneva, and it sure seems like there are roads that access all of the giant houses along the waterfront, which means there's no real practical reason to continue delivering the mail using agile young "mail-jumpers." But it's tradition and it's ridiculous and, honestly, that's enough (in this case) to make me smile.
Pudding Heaven: Persian rice pudding meets Mexican rice pudding at this Texas taqueria. It's "warm and smoky with spices, slightly sour with strawberry powder and suffused with grains of rice that reveal the slightest chew" and we could go for a bowl right now. Meet us there? Priya Krishna, New York Times
🍚 We feature a lot of "X meets Y" food stories in the newsletter, because, well, they all sound so damn good. But this is the one that has stuck in my brain for months and made me want to book a plane ticket to Texas.
---
See You on the Roadside
One of the most-clicked stories in our newsletter over the past year was "A Photographer's Mission to Capture America's Last, Great Rest Stops" by Ryan Ford in Outside. There's just no getting around it: people love roadside Americana. We'll end the year with a little detour through some of our favorite photos in the John Margolies Roadside America Photograph Archive at the Library of Congress: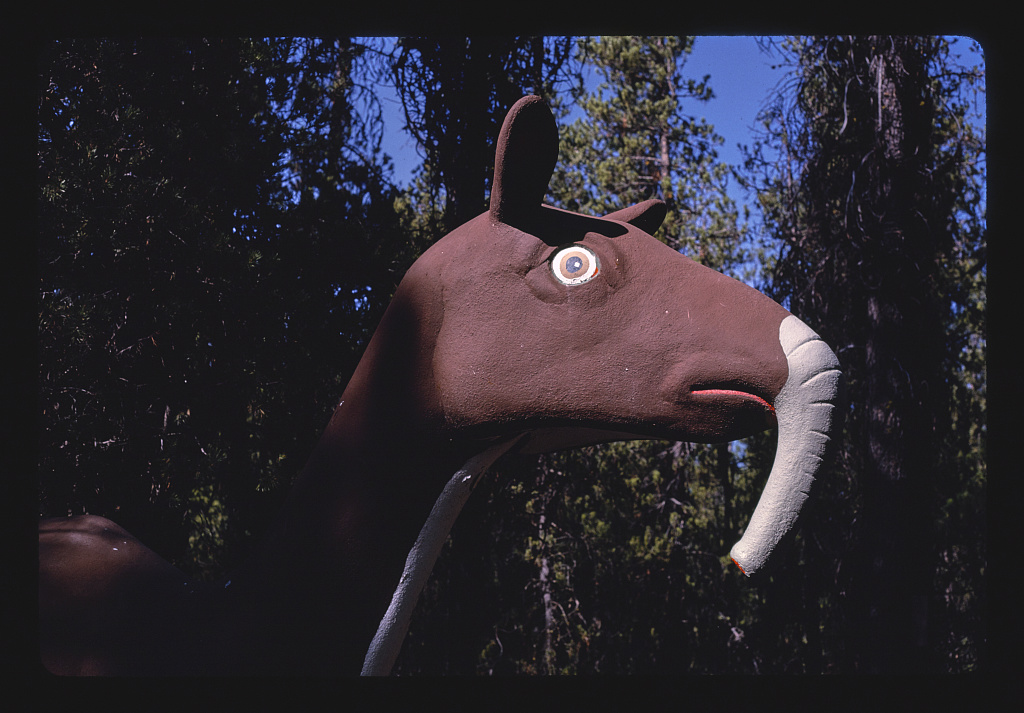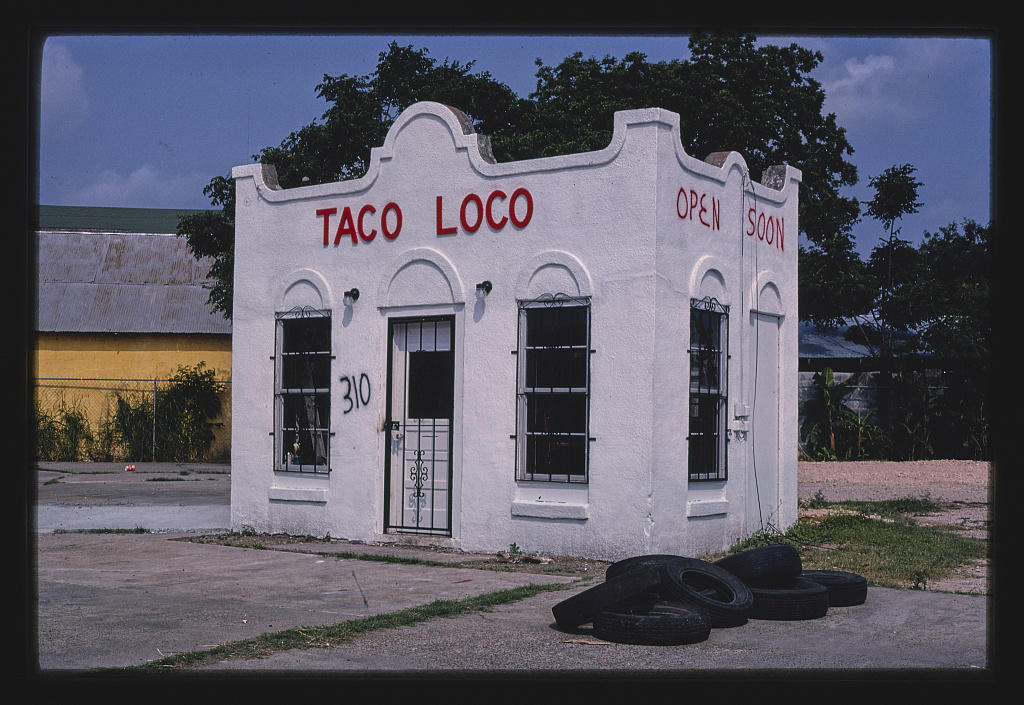 ---
Putting off holiday prep or year-end planning or anything else on your mind? Our archive of Statesider original stories is here for your enjoyment and procrastination assistance.