🥧 In this Issue of the Statesider 🥧
Running the river, Thanksgiving beyond the mythology, root beer in the wilderness, strip malls in the valley, dysentery on a 1980s Macintosh, singing walruses, long bike rides, Thanksgiving pie, and an investigation into the unlikely roots of pecan tassies.
Paddling for Glory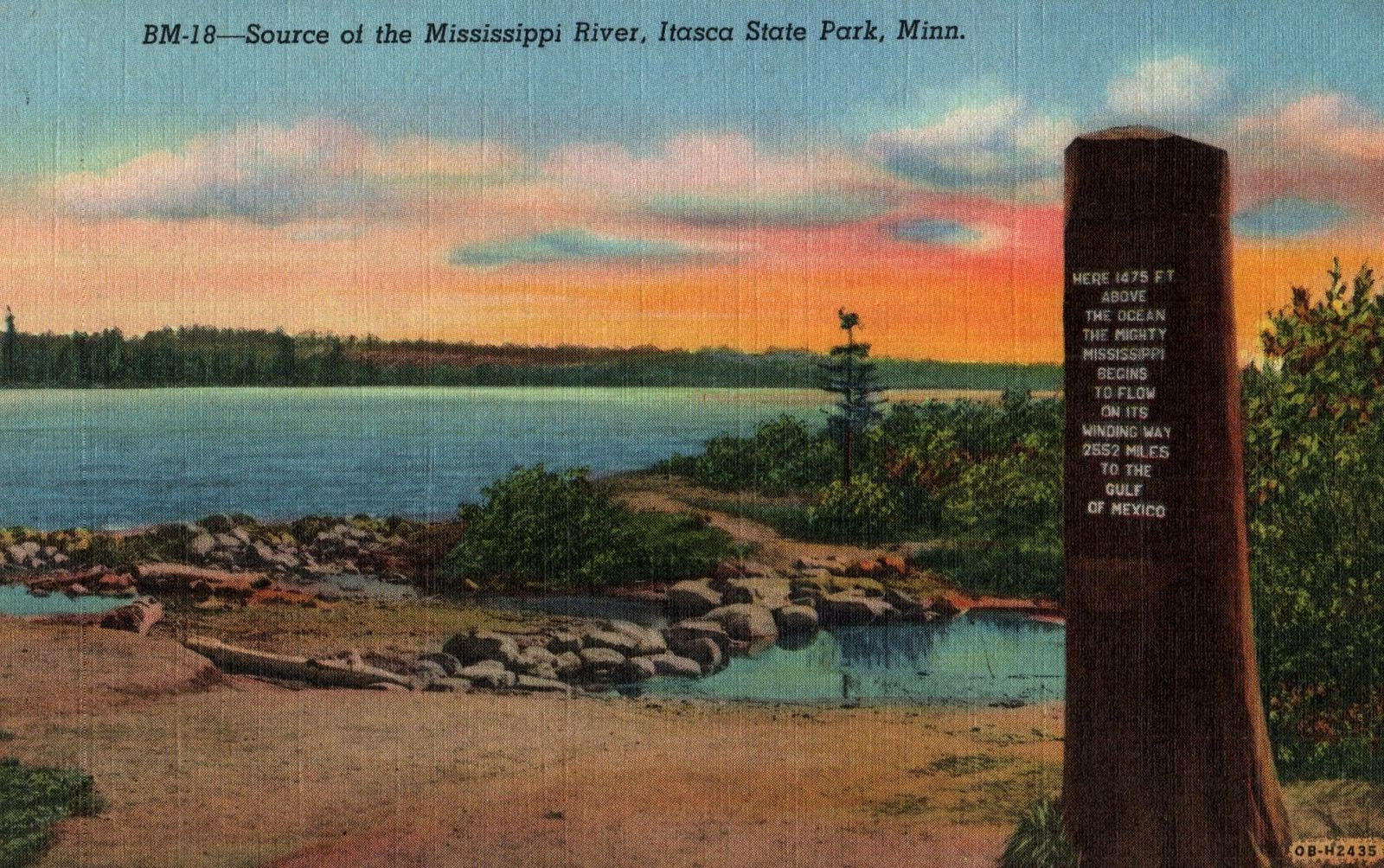 From a trickling stream leading out of Lake Itasca in northern Minnesota, the Mississippi River runs more than 2,500 miles along its path to the Gulf of Mexico. Last summer, two teams set out to break the record for canoeing the entire length — which stood at just over 18 days — battling storms, cargo ships, frayed nerves, and the fatigue of paddling all day and all night. 🛶 For Outside, Frank Bures tells the gripping tale of how it all went down. 🛶
The stern naturally followed Johnson down into the vortex, then up the other side. When the canoe exited, it spun. Casey screamed as it tipped, then she stood up and — mimicking a sailing move called hiking — leaned out over the water to keep the boat afloat. It worked. The two sleeping team members woke up in half a foot of freezing water, shivering and disoriented. But the vessel righted itself.
Stories Across the USA
Let Us Now Praise Strip Malls: Strip malls were designed for transitory car culture but for one writer in the San Fernando Valley, the local strip mall acted as a community center. An Uong, Catapult
At a Teletype Terminal Near You: Don Rawitch created "The Oregon Trail," a game that defined a generation. (No, really. Looking at you, Xennials.) And in an act that seems absolutely insane in today's wired world, he … gave the code away. The rest is a not entirely accurate version of history. Robert Whitaker, Slate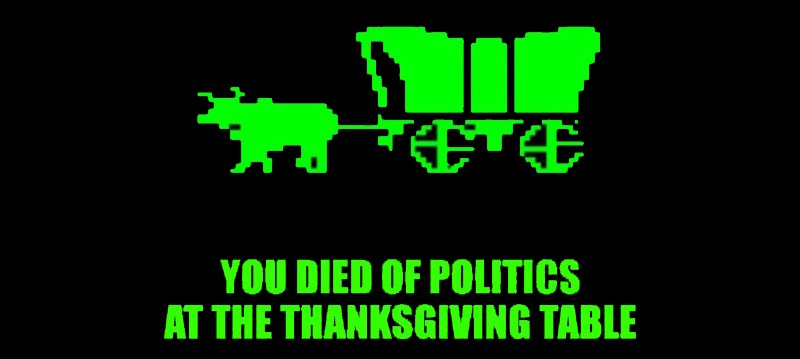 East L.A.: They're here, they're queer, and they're representing the LGBTQ+ community at this monthly market. Interesting side note from the rule book? No reselling stuff off Amazon. If you're in LA and entering this season of shopping, this would be a great field trip. Frank Rojas, LAist
Secret Tacos: San Antonio is known for its puffy tacos and its breakfast tacos, but it has a third signature taco — one that may be hard to eat, but it's worth the effort. José R. Ralat, Texas Monthly
The Root Beer Lady of the North Woods: Meet Dorothy Molter, a legend of Northern Minnesota. For decades, she served sweet soda to thousands of parched canoers who paddled past her island home deep in the Boundary Waters Canoe Area Wilderness, with no electricity or running water. Terri Peterson Smith, Atlas Obscura
Mendocino and Trinity, California: A ginormous private ranch in Northern California has been purchased by the Wildlands Conservancy and will soon be a ginormous — and free — park. Kurtis Alexander, MSN
Friends Without Borders: "I was trying to remember which album it was that we listened to first as we drove north toward the border — was it Harvest Moon, or was it Graceland?" Letters between a border patrol agent and an immigrant. Javier Zamora & Francisco Cantú, Granta
Riding High: During the pandemic, a group of students from Saint Augustine's University with very little cycling experience became the first competitive cycling team at a historically Black college or university. Joshua Steadman, Bitter Southerner
Going the Distance: The new 750–mile long Empire Trail across New York lets you pedal all the way from Manhattan to Canada. And that's exactly what the New York Times did. Jane Margolies and Wm. Ferguson, New York Times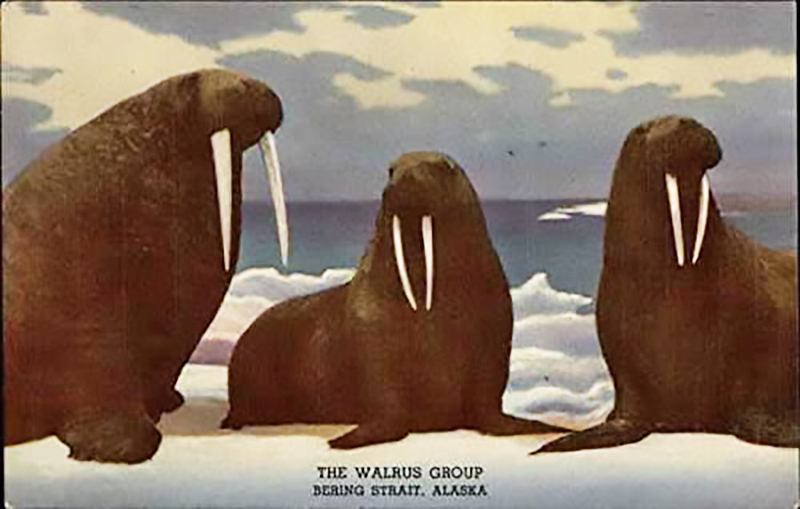 Singing Walruses: It's Alaska, it's an island, there are singing walruses. When do we leave? Acacia Johnson, National Geographic
Resources, Natural and Otherwise: In the northeast corner of Alaska, the Gwich'in people have been reliant on the migratory caribou population for thousands of years. Oil and gas companies say they can develop the land without disrupting the herd; the Gwich'in aren't so sure. Eva Holland, Smithsonian
The Somewhat Magic Kingdom: Disneyland is way too crowded, plus, it's magically expensive. Rod Benson, SF Gate
Statesider Hero of the Month: Meet the Mullet Queen of Lansing, Michigan, where business (in the front) is booming. Michelle Jokish Polo, NPR
---
Thanksgiving in Perspective
Good Riddance to "Squaw": The word "Squaw" is all over place names around the USA, most famously a certain valley. It's also incredibly racist and sexist. Now Interior Secretary Deb Haaland is working to ban its use on all federal lands. Bill Chappell, NPR.
Everything About This is Horrible and Wrong: We were wondering what stories might lurk in the newspaper archives about Thanksgiving in Puerto Rico and the other colonies that the USA took over in 1898. We found this full-page spread from The San Francisco Call, with a graphic of "The New England Pie Belt Reaching Around the World" — and text that puts racism and colonialism on full display.
Thanksgiving Perspectives from Native Americans: Seven Indigenous people from around the USA share their thoughts on the meaning of the holiday—and what's missing from the usual narrative. Project 562 (originally published in 2018).
To celebrate and re-tell the imagined story of Thanksgiving feels more than ironic, it feels wrong. It feels like I'm condoning the ongoing injustice in our communities, abandoning the fight to protect the sacred, encouraging indigenous erasure.
But Wait, There's Pie
Sup-pie Chain? Is that anything? Supply chain issues, climate change, and the labor shortage are putting a crimp in the pie business. Laura Reiley, Washington Post
Beans, Beans, the Magical Pie Filling: How the navy bean pie became a symbol of revolutionary Black power. Rossi Anastopoulo, Taste
Sweet Freedom: For decades, pumpkin pie and Thanksgiving itself were seen as just another way that Northerners were telling Southerners how to live. How the pumpkin pie became an unlikely (and delicious) anti-slavery symbol. Matthew Korfhage, USA Today
Now THAT'S Fun-Sized: For a very limited time, you can get a Reese's Peanut Butter Cup that's the size of an entire pie. Kelly Hayes, KTVU
Invasion of the Tassies: This Washington Post article on Thanksgiving tassies makes a huge assumption: that you have any idea what a tassie is. Apparently we all missed that scene in Steel Magnolias, but they look like delicious mini-pies, so we're in. G. Daniela Galarza, Washington Post
Okay, but what is a tassie? Where did tassies come from?
🥧🚨 A Statesider Exclusive Investigation🚨🥧
Tassies are essentially cookie-sized pecan pies with a cream cheese crust that have become a tradition in the South around the holidays. Because pecan pies likely originated in New Orleans, some have assumed that "tassie" comes from the French "tasse" for cup. Makes sense — but it's wrong.
A little digging through the newspaper archives uncovered this surprising history: tassies aren't from the South at all. They were developed by Lever Brothers — aka Unilever — in a test kitchen in New York City. The recipe was sampled by food editors at a conference in Manhattan on October 5, 1954, and then republished across the country. The name was attributed to the Scottish word "tassie," which means small cup (borrowed from French). That's a tassie: A beloved Southern tradition with a Scottish name, a dough recipe borrowed from Jewish rugelach, an indigenous American nut for the filling, all developed in New York City by a British multinational corporation trying to sell more margarine by giving freebies to the press. Ain't that America?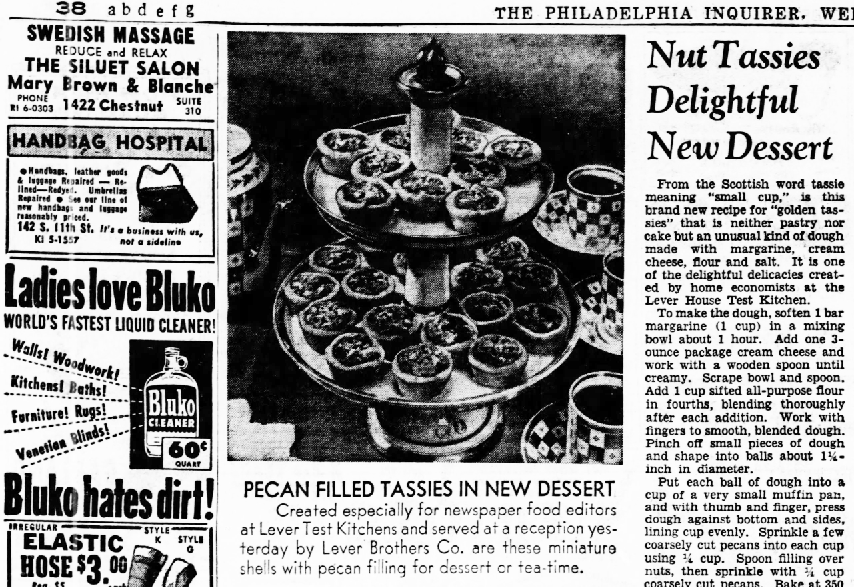 If you'd like to try your hand at the original recipe, here is the full article from the Philadelphia Inquirer, from October 6, 1954 (on the same page with a review of Brigadoon and an ad for Sweetheart Shampoo, a "Push Button Instant Shampoo with Egg").
---
Sunk into the couch in a pie-induced coma? Perfect time to read through our growing collection of Statesider original stories.