🏝️ In this issue of The Statesider Travel Newsletter 🏝️
Islands in The Statesider, that is what we are doing. Nothing in between, how can we be wrong? Sail away with us to Hawaii, Midway, Puerto Rico, American Samoa and more.
Following the Albatross Home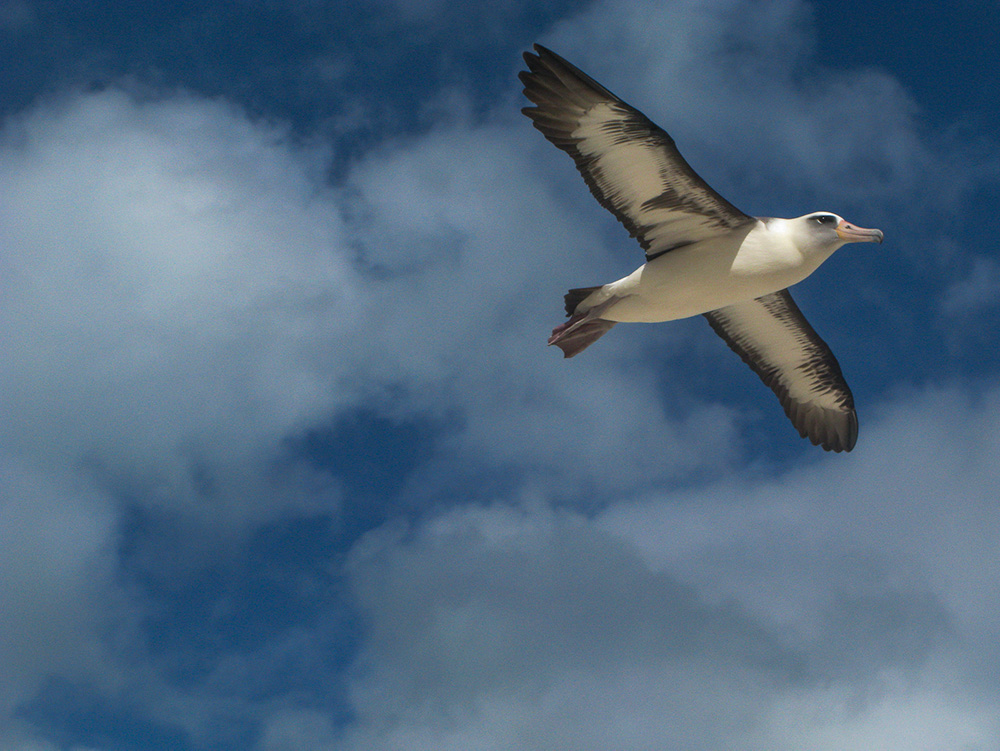 The email read, "The big white birds should fly in any day now." The next one said, "Still waiting on the albatross." At the Statesider HQ, we were confused. Was she really telling us the her story would only arrive once an albatross was spotted?
Now, whenever November rolls around, I stare at the sea, scanning for Laysan albatross skimming the surface, hoping one will appear out of the ocean mist rising from a freight train of waves crashing on shore.
She was. And she was right to wait. In this story, Kim Rogers recalls a visit to Midway, and shares how her life was, and continues to be, shaped by the spirit of this remarkable bird. 🧭️ Read this Statesider original 🧭️
Waipi'o Disconnect
Your guide will tell about the abundance of the land, how there used to be 5000 households until a tsunami wiped the place out in 1946. How this way of life is dying, or maybe not. There are about 40 households here now, so you decide.
You can take a day trip to Waipi'o Valley on Hawai'i Island, but there's nowhere for tourists to stay the night. No camping on the beach, no Airbnbs. You want to stay in the Valley, you need an invitation. The Statesider's Pam Mandel got one. 🌴 Read this Statesider original 🌴
Oh, We're Halfway There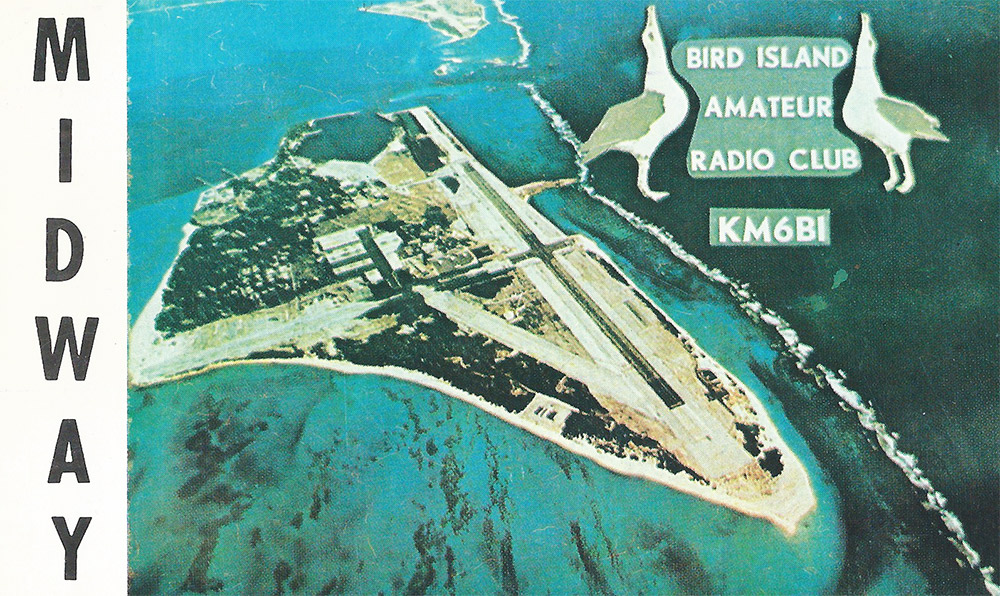 Midway: With the Midway movie out this month, it's worth understanding Midway's colonial history and its place in America's Pacific empire. Paul Kreitman, New Statesman
Bowling on Midway: Part of the joy of producing this newsletter is what we learn as we track down stories for each issue. What didn't we know about Midway? Lots of things. Like: It has a bowling alley. You can bowl in it, if you can a. get there, and b. coax the caretaker to open it for you. Statesider field trip, anyone? Dave Conlin, NOAA
Twists & Terns: Take a walk among the seabirds and historic buildings on Midway Atoll with a newly arrived conservation manager. José Herrera, Island Conservation
Department of Islands, Isles & Islets
Rooting for Hawai'i: Taro (kalo, in Hawaiian) is inseparable from Native Hawaiian history. Efforts to revive taro cultivation are about much, much more than food. Ligaya Mishan, New York Times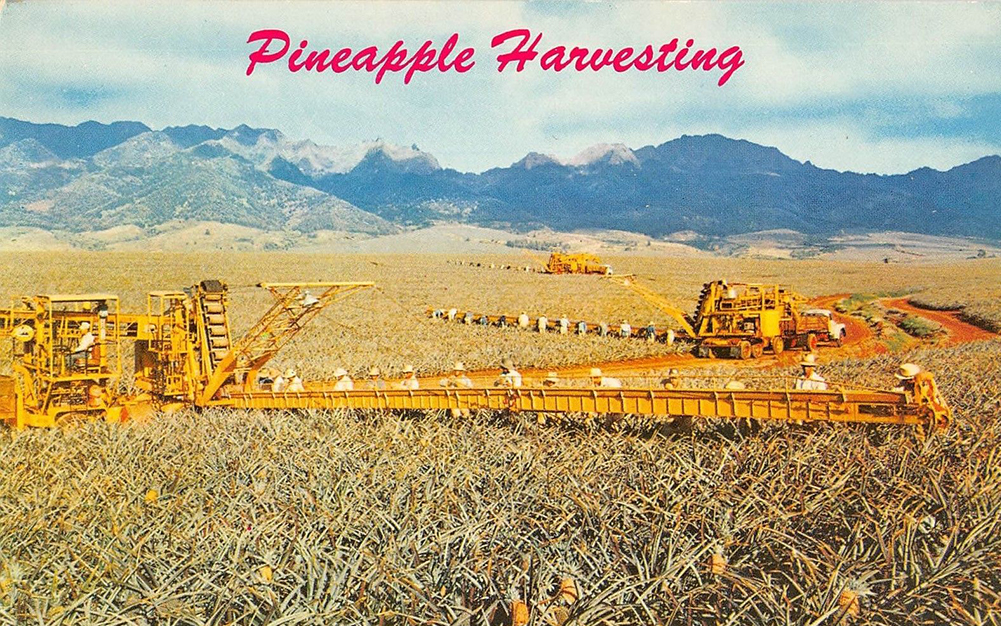 Beyond Vacationland: A new guidebook encourage visitors to rethink Hawaiian travel and their role in it. Crystal Paul, Seattle Times
Puerto Rico Noms: Where to eat in San Juan, according to Puerto Rican chef Ana Ortiz. Alyssa Fitzgerald, Travel+Leisure

American Samoa: In January, the US Mint will start issuing a new American Samoa quarter — featuring fruit bats. Samoa News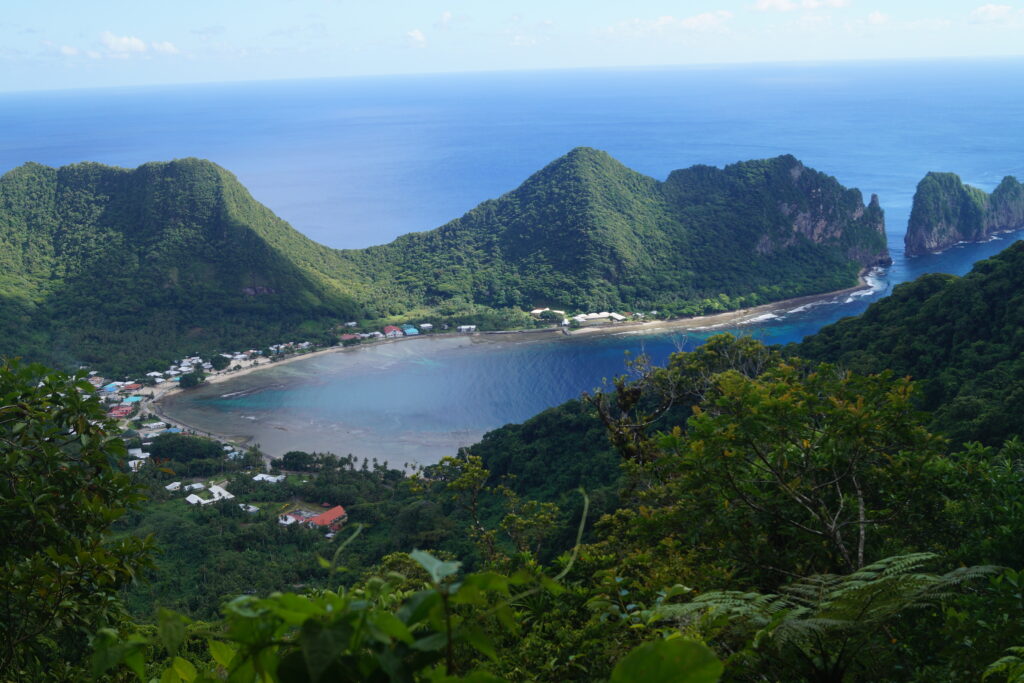 The Best Barbecue in the USA is on Guam: According to Doug, who knows his barbecue. Why's it so good? The secret's in the way it combines elements of the island's Chamorro, Japanese, and American cultural history. Here's a primer from Stars & Stripes
27 Years in the Jungle: On the south end of Guam is a tourist attraction unlike any other in the USA: the cave where Japanese "holdout" soldier Shoichi Yokoi made his home while hiding in the jungle from the end of World War II until 1972. Caitlin Foster, Business Insider
But Wait, There's More: Yokoi's Cave is now the star attraction in a decidedly odd amusement park that has grown up nearby, enticing history-driven tourists to stop on the way for a haunted house, kiddie rides (pictured below), and an X-rated sculpture park (not pictured below).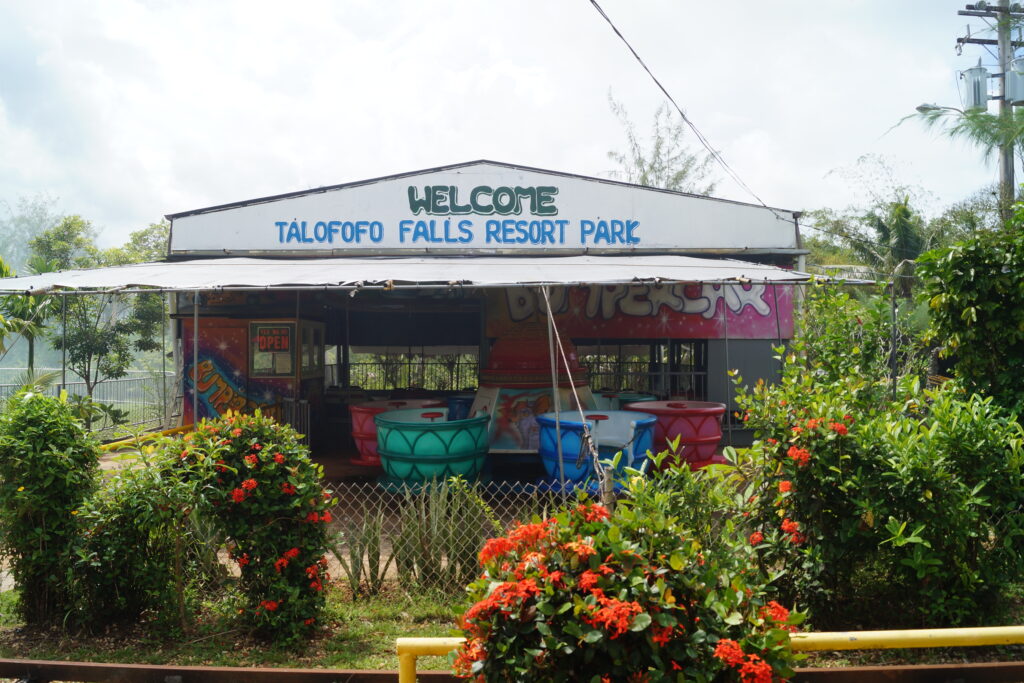 Only in Hawai'i: Why Hawaiians shower before bed, and other things that set Hawaiians apart. Kevin Allen & Catherine Toth Fox, Hawaii Magazine
What, No HOV Lane? On Santa Cruz Island in California's Channel Islands National Park, the closest thing to a traffic jam is six kayaks. Christopher Reynolds, Philadelphia Inquirer
An Aquanaut's Garden: There's plenty of good hiking and snorkeling around Great Lameshur Bay in St. John (U.S. Virgin Islands), but in 1969 and 1970 it was also home to Tektite, an underwater habitat where teams of aquanauts stayed for up to 59 days. Because science. Also, Cold War. Dr. Frank A. Blazich Jr., Seabee Magazine
The City in the Water: The Pacific island of Pohnpei isn't officially part of the USA, but it's something of a quasi-territory, which is close enough to offer you this story on a mysterious ancient city that still stands there, part Stonehenge, part Venice, distinctly Micronesian. Christopher Pala, Smithsonian
We Are Family: ICYMI, we're re-upping this Statesider original about Marika Malaea's first trip to meet her birth family in American Samoa. 🌺 Read this Statesider original 🌺
Stories Across America
The Border: What a story. Joining the hikers that trek into the Sonoran Desert to leave water for migrants — and avoiding the Border Patrol who wants to stop them. Jackie Bryant, Sierra Magazine
Tennessee Tailgating: Nashville's Kurdish community has fallen in love with Tennessee Titans football — and parking lot tailgating. Priya Krishna, New York Times
New Mexico vs. Robots: Without enough workers to pick the peppers of New Mexico's favorite crop, will robots learn art of pepper picking? Rose Eveleth, 99 Percent Invisible
Indiana: Lake County may be Indiana's most heavily industrialized county, but the annual farm and livestock fair is one of the region's top social attractions. Samuel Love, Belt Magazine
I'm not sure I could explain the cultural relevance of the plush Rasta Banana I won in 2014. I won a plush Poop Emoji the following year, which I bet the Yankee farmer would see as a fitting reminder of the importance of manuring.
Glacier National Park: Every year, before the cars start crawling over the Going to the Sun Road, an underground group of cyclists gets there first. Cassidy Randall, Adventure Journal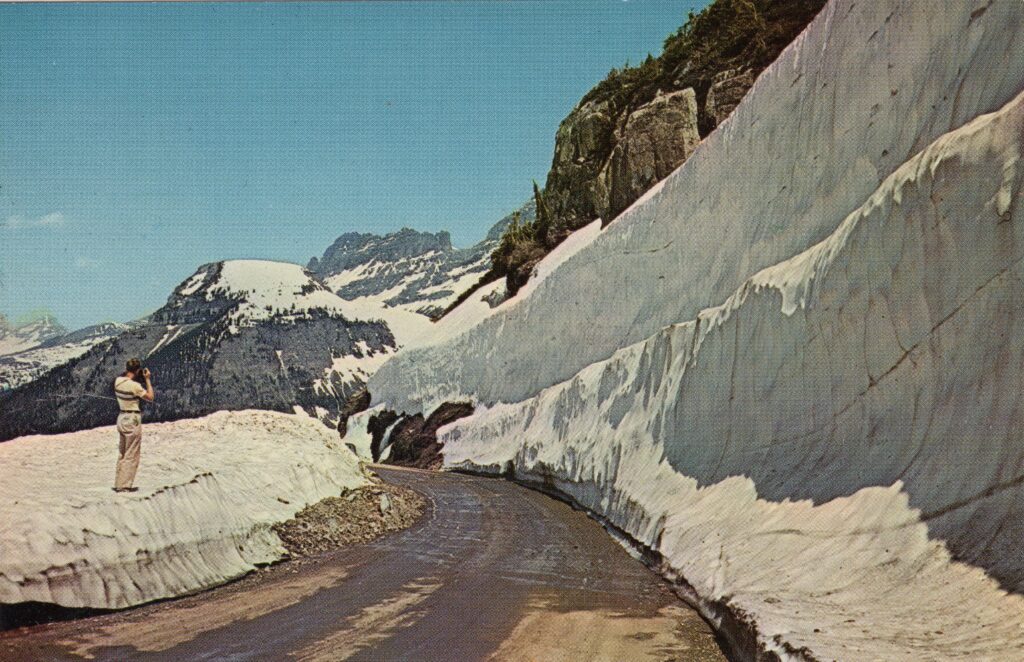 Arizona: Hate the time change? Take a trip through the "Daylight Saving Doughnut." (Doughnuts not included.) Vanessa Swales, New York Times
Texas: East Texas' Caddo Lake has survived more than its fair share of abuse. Now Don Henley — yes, that Don Henley — and a group of environmentalists are working to save this mysterious cypress swamp once and for all. S.C. Gwynne, photos by Scott Cantebury Campbell, Texas Highways
---
What We're Reading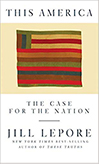 This America: The Case for the Nation, by Jill Lepore. Lepore's snappy read on the history of American history (yep), the difference between patriotism and nationalism, and what defines America feels essential in our era. This little book is rich with meaningful insights. And while it doesn't pull punches, it engenders a surprising optimism, calling on our better natures to fulfill the dream of an inclusive, vibrant, patriotic nation. Amazon | Your Local Indie Bookstore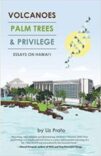 Volcanoes, Palm Trees, and Privilege: Essays on Hawaii, by Liz Prato. This wry, introspective book feels a bit like a "real Hawaii for beginners" guide. It teaches us why tourists experience Hawaii the way we do — and, in doing so, shows us how to be better guests. Amazon | Your Local Indie Bookstore
---
In Other Island News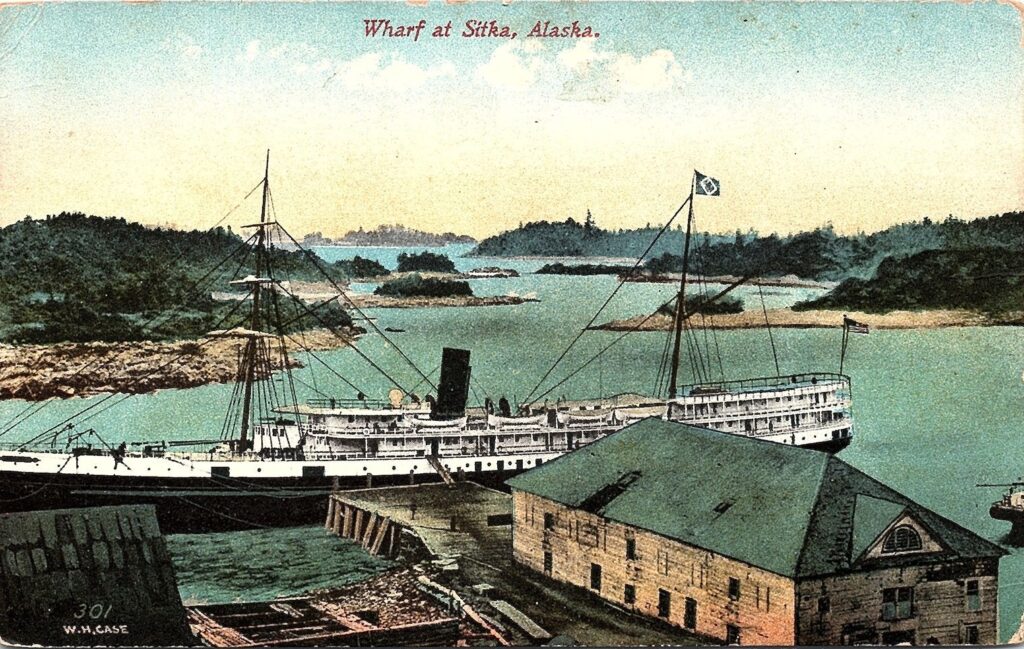 Looking for a gift for a book-loving traveler? Are you a book-loving traveler? Browse our full list of US travel book reviews from 2019.