💀 In this Issue of the Statesider 💀
The real inspiration for Dune, carnivorous plants, dead moose, haunted cemeteries and goat men, Bavarian kitsch towns, the deeper meaning of Chinese chicken fingers, San Jose grub, things we can all agree on about candy corn, and America's greatest Kevins.
Strange Creatures in the Woods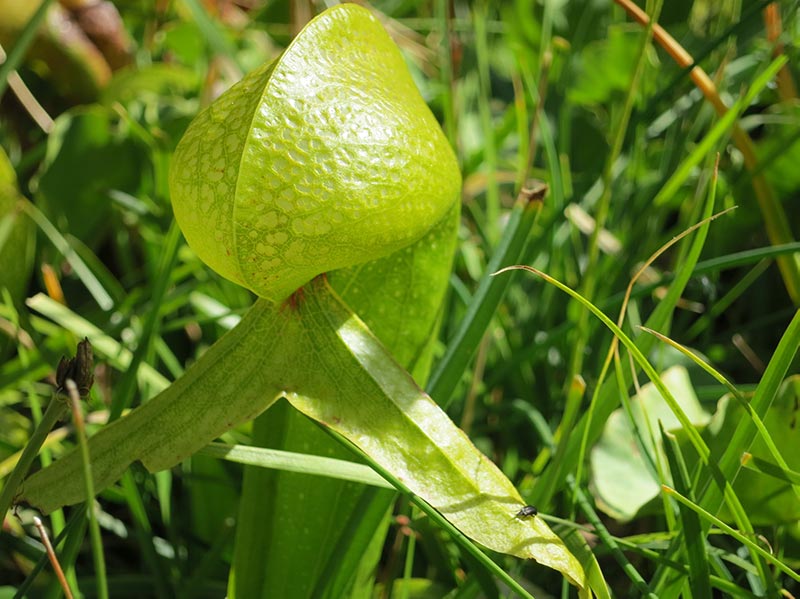 A full campground that should have been empty. A liar. Unidentifiable screams emerging from the woods at night. The Statesider's Andy Murdock just wanted a quiet camping trip and a chance to check out an unusual carnivorous plant, but instead he found himself camping in the middle of a mystery. 🔦 Read this Statesider Original Story 🔦
Stories Across the USA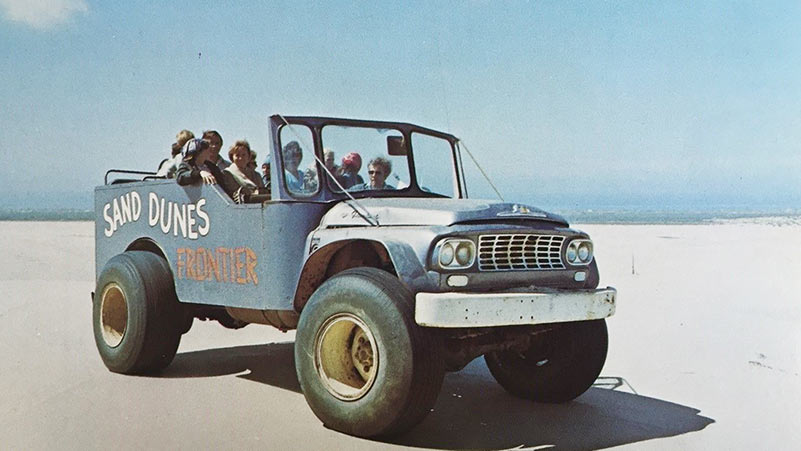 Dune, Oregon: In the 1950s in Florence, Oregon, roads and buildings were being swallowed up by blowing sand from nearby dunes, and locals were fighting a war to take back their town. A young journalist came to town to tell the story — his name was Frank Herbert. John Notarianni, Oregon Public Broadcasting
Moose Tracks: Ted Genoways was lucky that he survived a collision with a moose on an Alaska road trip — but his adventure was just getting started. When you kill a moose, the moose is your responsibility, whether you want it or not. Ted Genoways, Outside
It's often said that the dirty secret of adventure writing is that something has to go wrong, that it's not really travel until your plans go out the window.
The Day the Great Lakes Burned: 150 years ago, the deadliest fire in American history swept through northeast Wisconsin and the Upper Peninsula of Michigan. If you've heard of it at all, the story you've heard is likely wrong. Susan Lampert Smith, Belt Magazine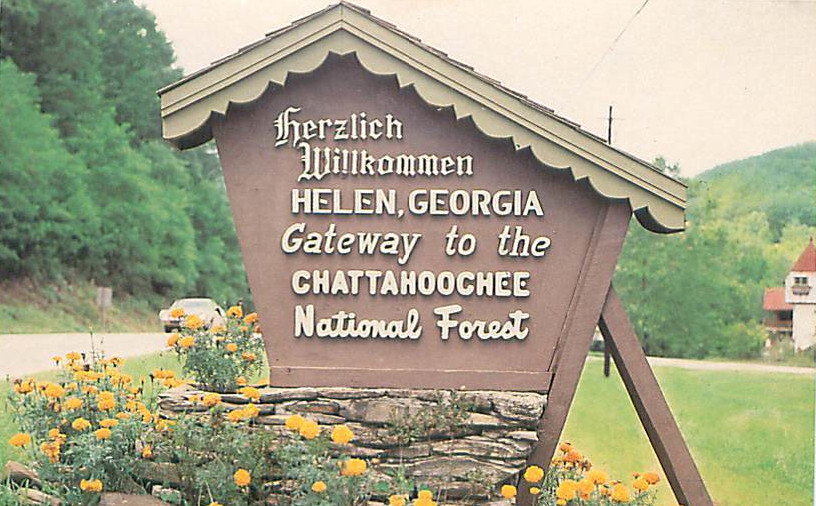 Bizarro Bavaria: The US is dotted with kitschy pseudo-German tourist towns. Anjali Enjeti, author of Southbound, became intrigued by Helen, Georgia when a friend described it as "the armpit of Georgia." She's been going ever since. Anjali Enjeti, Bitter Southerner
Haunted Hawai'i: The Hawaiian Islands are home to many cultures…and all of their ghosts, too. Catherine Toth Fox, Honolulu Magazine
Friday Night Frights: The Tall Tale of the Sabine River Goat Man and the Haunted Cemetery. Joe R. Lansdale, Texas Monthly
At night, the river and the woods were a crawling black velvet of sound. Things unseen moved along the river bank, slithered or crawled or pranced between the thick growths of trees that ran for miles.
Chicken Fancy: How an evil sea captain and a beloved queen made the world crave KFC. Ben Marks, Collectors Weekly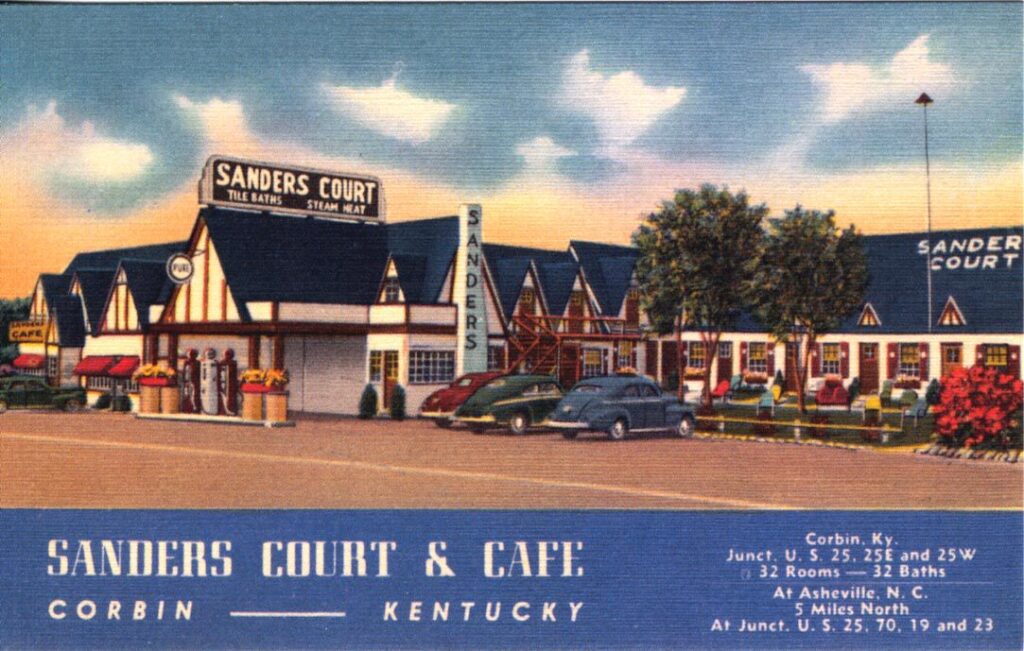 Chicken Fingers: The Chinese chicken fingers of the Boston area may not be "real" Chinese food, but to Ranjan Roy, they tell the story of what immigrants will do to adapt and survive. Ranjan Roy, Margins
Pawpaw Party: Andy has a quibble with calling pawpaw's "the largest fruit native to North America" because we're clearly forgetting pumpkins. The pawpaw may not be the largest, but it's possibly the most delicious — and it isn't easy to find. Dan Pashman, The Sporkful
The Way to Eat San Jose: San Francisco is the gravitational black hole of all things food-related in the Bay Area, but don't sleep on San Jose. This great package of stories shows why San Jose is one of the US's great immigrant food scenes. Luke Tsai (and a team of others), KQED
Sprinklegate: Here's a story that will fill your heart with patriotic pride (and FD&C Red No. 3). A U.K. bakery was forced to stop selling its popular cake, known as "Bruce," because it used illegal American sprinkles. Bill Chappell, NPR
"It is HIGHLY unlikely that we will find any legal sprinkles that we will use as a replacement. British sprinkles just aren't the same, they're totally shit and I hate them."
---
Children of the Candy Corn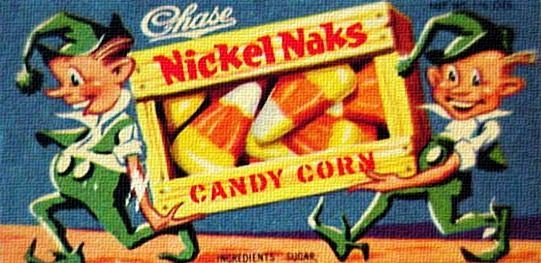 Bipartisanship: Candy corn. Love it or hate it, there's one thing we can all agree on: watching it get made is really cool. It uses cornstarch as a mold? And you can reuse the cornstarch over and over? McKenna Ewen, Washington Post (You can go visit the Jelly Belly factory in person in Fairfield, California if you're keen to see the process in person.)
Beetlejuice, Beetlejuice, Beetlejuice: The "confectioner's glaze" used on candy corn? Yeah, that's made of the resinous secretions of the female lac insect. Delish! Brendan Borrell, Scientific American
We'll Pass: The best thing we've read on candy corn this month came in the form of a Twitter thread reviewing Brach's new Turkey Dinner + Apple Pie and Coffee Candy Corn, which is apparently a real thing that somebody thought was a good idea. Skip the candy maybe, but don't miss this hilarious thread from Heather Martin.
The Other Candy Corn: A brief history of corn candy — candy that tastes like corn, not candy that looks like someone's idea of a corn kernel. Doug Mack, Snack Stack
---
The Kevin Department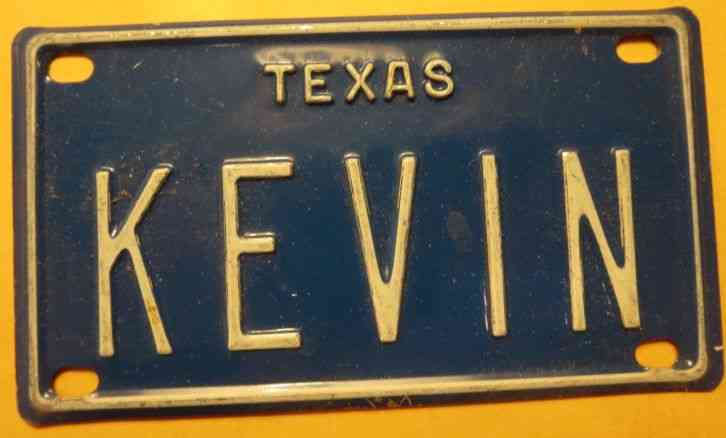 "Report: U.S. Still Leads World With Highest Density Of Kevins" declared a classic headline from The Onion. This issue, we bring you two strangely connected stories of American Kevins.
Kevin the Bigfoot: New Jersey man claims to have befriended a Bigfoot named Kevin. Joe Kelly, Cat Country
Kevin vs. Bigfoot: Washington's new hybrid electric ferry needs a name. Among the contenders: Kevin and Bigfoot. Alec Regimbal, Seattlepi [We are sad to report that neither made the cut]
---
What We're Reading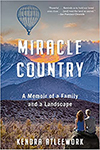 Miracle Country, by Kendra Atleework. One of my favorite books of California writing, a book that brims with the essence of place, is Mary Hunter Austin's The Land of Little Rain, a decidedly odd collection of vignettes from the Owens Valley in the Eastern Sierra published in 1903. Austin was writing just as William Mulholland was working to rob the Owens Valley of all of its water to make Los Angeles thrive. Atleework takes on the same rugged country, 100 years later and still struggling with the loss of its water. Hers is a story about family, tragedy, childhood, and returning as an adult to the place that shaped her. It's a glorious piece of writing that defies easy categorization — it's a memoir but it's packed with history, science, legend, childhood memory that merges into fantasy — and, as with Austin's writing, the Eastern Sierra is more than a setting, it's the main character. Buy now and support independent bookshops
By the way, The Land of Little Rain is available free online — the Project Gutenberg version has nicely preserved the original illustrations from the 1903 edition, which really add to the experience.
---
We're more about treats than tricks around here, so come on by and fill up your bag with sweet Statesider original stories.