☁️ In this Issue of the Statesider ☁️
Diving into the foggy history of Black American ancestry, the problem with the best place on Earth, sketching in Alaska, recreating Ferris Bueller's day off, trains with teens, grass court obsessions, a dubious deli fad, so many jackalopes, and different sides of Martha's Vineyard.
Tracing a Trail of Black Rebellion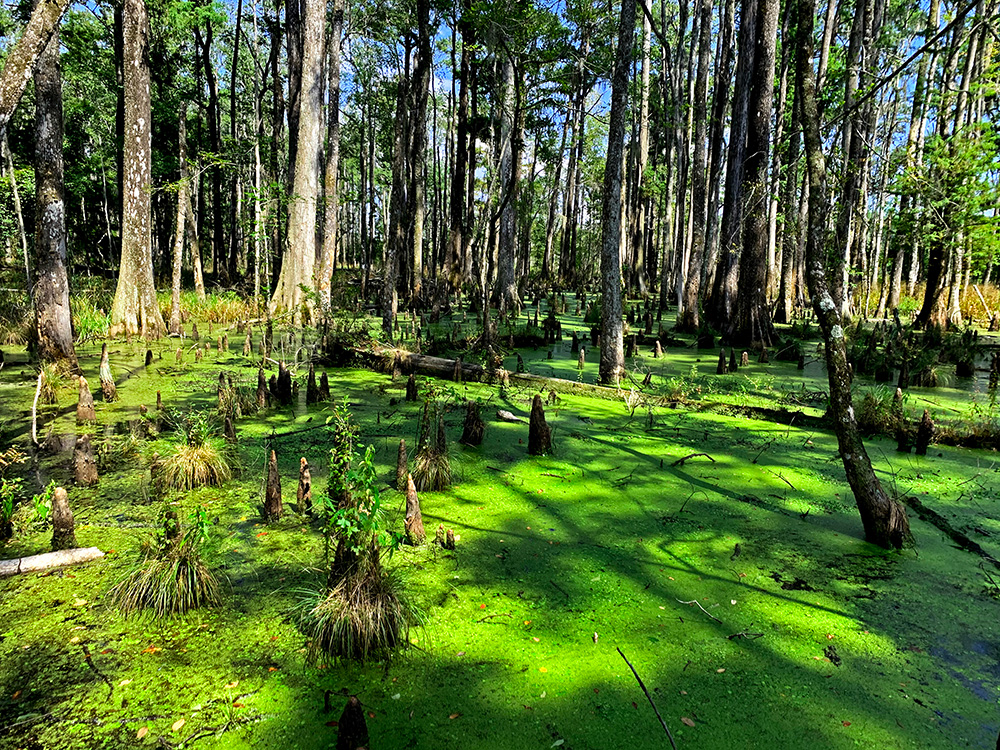 How do Black Americans discover their family history when there are no records, no monuments, no answers? Writer Jalen Coats visits the site of the Stono Rebellion in South Carolina, near where her ancestors may have first set foot on US soil, and finds how challenging ancestry travel can be for Black Americans. 🔎 Read this Statesider Original Story 🔍
Stories Across the US
Statesider of the Month: Celebrating the life of Gwendolyn Midlo Hall, the Louisiana historian who helped recover the identities of more than 100,000 enslaved people. John Pope, NOLA.com
Bueller? Bueller? Could 'Ferris Bueller's Day Off' really be done? This Washington Post team recreated the full day, complete with costumes (but without destroying a classic car). Leigh Giangreco, Washington Post
The Best Place on Earth: "This is the place. Why would I want to live anywhere else?" says a man in a remote corner of northeastern California. That's his own best place on Earth; you probably have your own. Jon Carroll, SFGATE
Learning to See Alaska: You have to go 60 miles down a gravel road in Alaska's Wrangell-St. Elias National Park & Preserve to join the field-sketching workshop at the Wrangell Mountains Center. There's a bigger problem for writer Jenna Schnuer: she can't draw. Jenna Schnuer, New York Times
Field sketching pairs illustrations with notes about weather, location, animal behavior and even the journal keeper's mood that day, offering more context than a stand-alone photo. It's also a powerful tool for travel, one that forces you to slow down, to take things in, to simply look.
Fill 'Er Up: How much gas money do you need to drive cross-country in 2022? A travel journal that might make you want to go electric. Rachel Lerman, Washington Post
Entranced by Trains: Writer Chris Colin and his teenage daughter take a trip on Amtrak's Coast Starlight, where they encounter a Mike Tyson impersonator and embrace the trance-like nature of a train journey. Chris Colin, Afar's Travel Tales (Podcast | Transcript)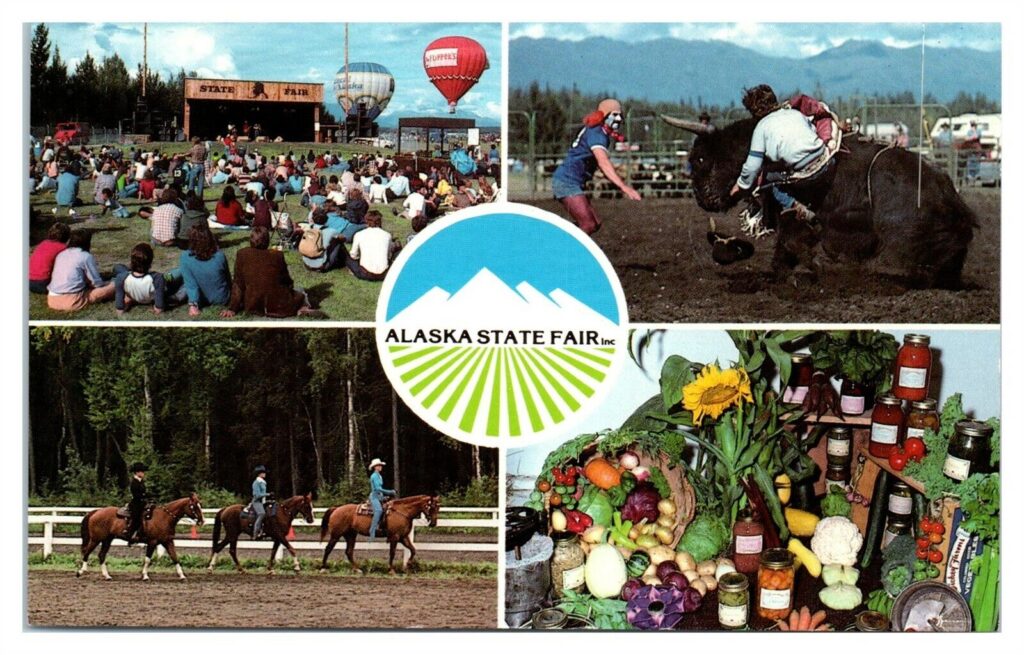 The Last Frontier of State Fairs: Hot seal meat. A topiary named "Hershell P. Monster." Photo-ops with mini pigs. A democratic socialist named Santa Claus running for office. The Alaska State Fair is a scene that could only make sense exactly where it is — and we want to go. Christina Cauterucci, Slate
There are just so many unwanted mini pigs out there.
Let's Do This: "Foreign candy puts American candy to shame," says Amanda Mull. We say, "Send us a whole bunch of it so we can test this scientifically." Amanda Mull, The Atlantic
Jackalopes Before Jack-O'-Lanterns: One of our favorite podcasts dives deep into one The Statesider's favorite pieces of Americana kitsch. Tune in for the story of the jackalope and how Wall Drug brought it to fame. Fil Corbitt, 99% Invisible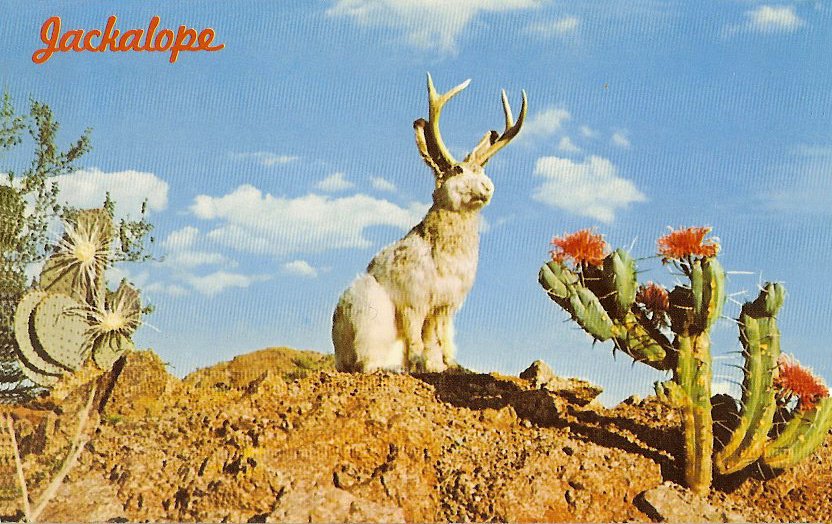 If You Manicure It, They Will Come: A beautiful story of a grass tennis court in Charles City, Iowa — that you tennis buffs out there can reserve — and the dedication to a green dream. Rachael Wright, New York Times
Mark pointed out a dandelion they had all missed. He had managed to out-perfect the perfectionists, and the evidence was flown across the Atlantic to live in the Kuhn family freezer. He gazes at it with reverence: his little green miracle in a Ziploc bag.
After the Burn: An artist takes a summer hike through the burn zone of the central Sierra Nevada, in a place he hikes every summer. Depictions of the scenes used burned willow as charcoal. Tucker Nichols, The New Yorker
Alleged River: The Flint River is Georgia's second-longest river, but it's nearly invisible underneath the development of Atlanta. How do you define the headwaters of a river that can't be seen? Hannah Palmer with photos by Virginie Kippelen, Bitter Southerner
When I take people out to visit the headwaters, we start at the source, on a street formerly known as New Spring Street in East Point. I stop passersby and security guards, people walking their dogs or exiting the MARTA bus. Did you know this is the Flint River?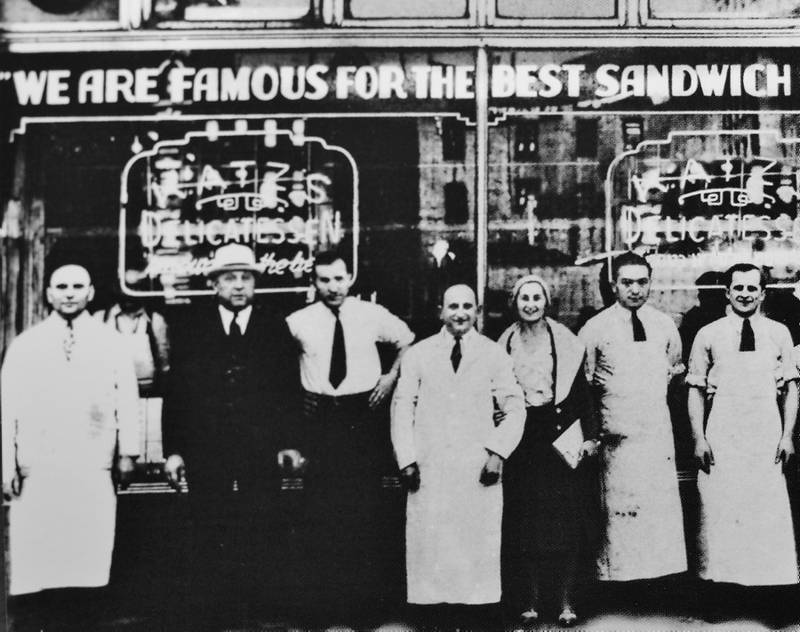 Delicore? Look, we're excited when anyone discovers that old-school delis are amazing, but what is happening here? Katz's is the new "hot girl hangout"? The "Delicore style trend"? Maggie Hennessy, Bon Appétit
---
Welcome to Martha's Vineyard
Sanctuary Island: The history of how Martha's Vineyard became a Black summertime getaway. Lavanya Ramanathan, VOX
Oak Bluffs: The Martha's Vineyard neighborhood that has been welcoming Black travelers for over 125 years. Nicole Taylor, New York Times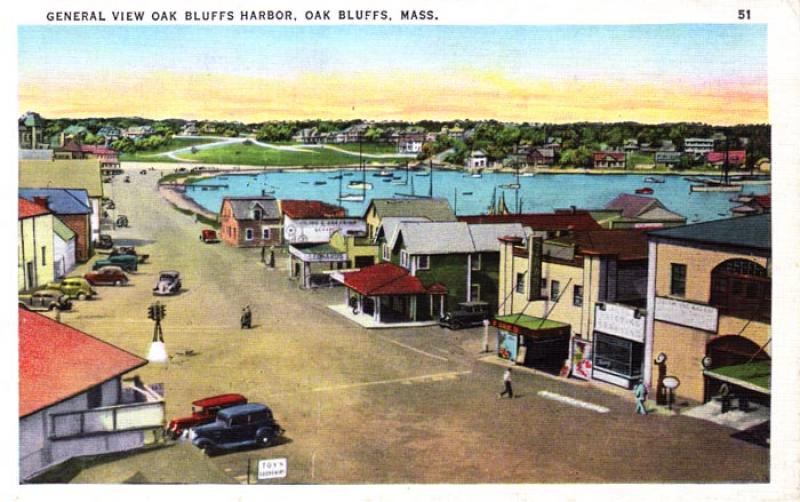 Signs of the Times: The effort to revive a 200-year-old sign language developed on Martha's Vineyard. Brittany Bowker, MV Times
Déjà Vu All Over Again: In 1962, in retaliation for the Freedom Rides of the previous summer, White segregationists bussed Black families to Cape Cod with promises of work and housing. Sound familiar? Gillian Brockell and Jodie Tillman, Washington Post
---
What We're Reading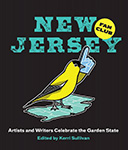 New Jersey Fan Club: Artists and Writers Celebrate the Garden State. Depending on who you ask, New Jersey is either a punchline or a paradise. This new anthology featuring essays, interviews and comics from an array of writers and artists — including writers we have featured before right here in The Statesider — presents a solid argument that New Jersey is lots of things to lots of different types of people, and maybe we should go experience them all. Buy a copy today through the Statesider shop
---
If you're enjoying The Statesider, please share it with friends! Every time you do, a baby jackalope gets its antlers.