🐚 In this Issue of the Statesider🐚
America's best food city (maybe), Olympic history, disrupted travel plans, clammers gone wild, visiting JFK's secret island bomb shelter, America's Switzerland, North Carolina's disappearing coast, breakfast pizza and Chinatown gowns.
Statesider Takes
We have a Statesider editor double-header for this issue. First up: Pam Mandel, who, like most of us, had travel plans that got disrupted by a highly inconvenient global pandemic. Plans are good! But plans are also hard when they keep changing and getting canceled. Travel plans today are an exercise in learning to accept that some things in our lives are not in our control.
🎟️ Read "I Had Plans" on Nerd's Eye View 🎟️
I'm supposed to fly out in just over a week. I'll believe it when the wheels touch the tarmac at my destination.
---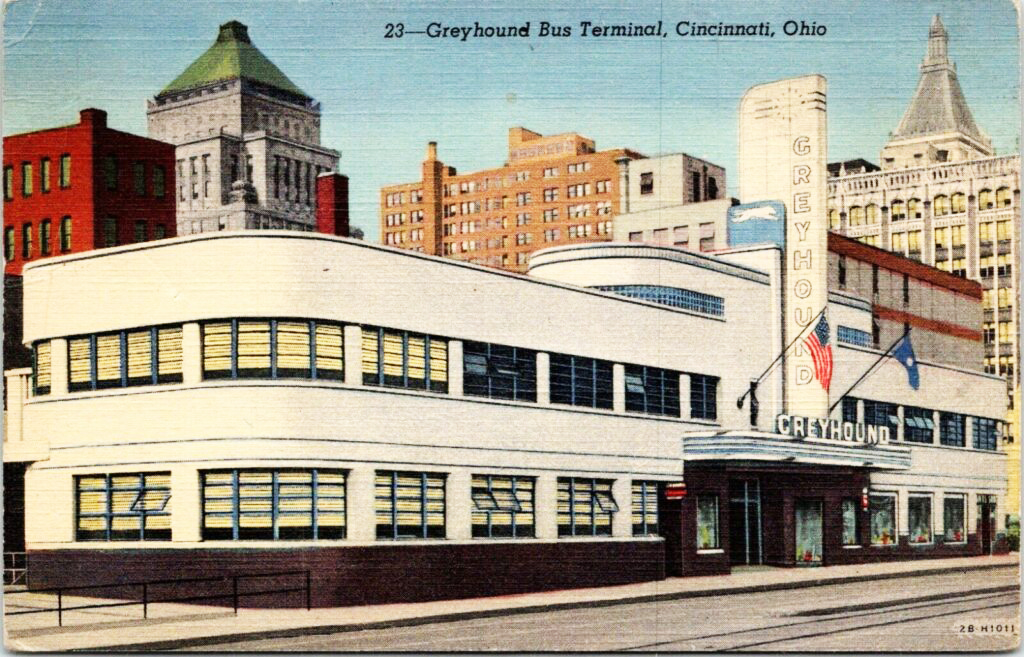 Doug Mack, on a very different topic, got some foodies riled up in advance of the Super Bowl by claiming that Cincinnati is America's best food city. He was mostly joking, but people took this claim seriously. What are we doing when we try to compare one city's food scene with another? And why is the Midwest is so often misunderstood?
🍝 Read "Cincinnati is the best food city in the USA. Maybe." on Snack Stack 🍝
Too often, the same people who rightly celebrate large cities' culinary diversity and complexity forget that diversity and complexity exist in other places, too.
Stories Across the US
Vaccination Destination: Thinking of heading back out there? Here are the most vaccinated places in the United States. Nathan Diller, Washington Post
Vanishing North Carolina: North Carolina's coastal Highway 12 is disappearing. Megan Mayhew Bergman went on a road trip to see what has changed from her childhood — and what may never be there again. Megan Mayhew Bergman, The Guardian
Dressed to Thrill: For 40 years, the Tams have sold traditional attire to San Francisco residents, visitors, and beauty pageant royalty at their Chinatown custom dress shop. A beautiful photo essay. Carolyn Fong, SF Chronicle
Gas Station Nation: The 2,000 word explainer on Midwestern culture, gas stations, and breakfast pizza we've all been waiting for. Lyz Lenz, Men Yell at Me
Bomb Shelter: A bunker built for JFK on Peanut Island will offer public tours once the restoration is complete. We hope there's a bar. Danielle Seat, WPTV
Bivalve Bonanza: A productive clam flat in Maine is at risk from overharvesting because of (checks notes) poor meeting attendance? Turns out if the flat isn't managed locally, its administration will go back to the state and the state is a lot more generous with its licensing requirements. Ethan Genter, Bangor Daily News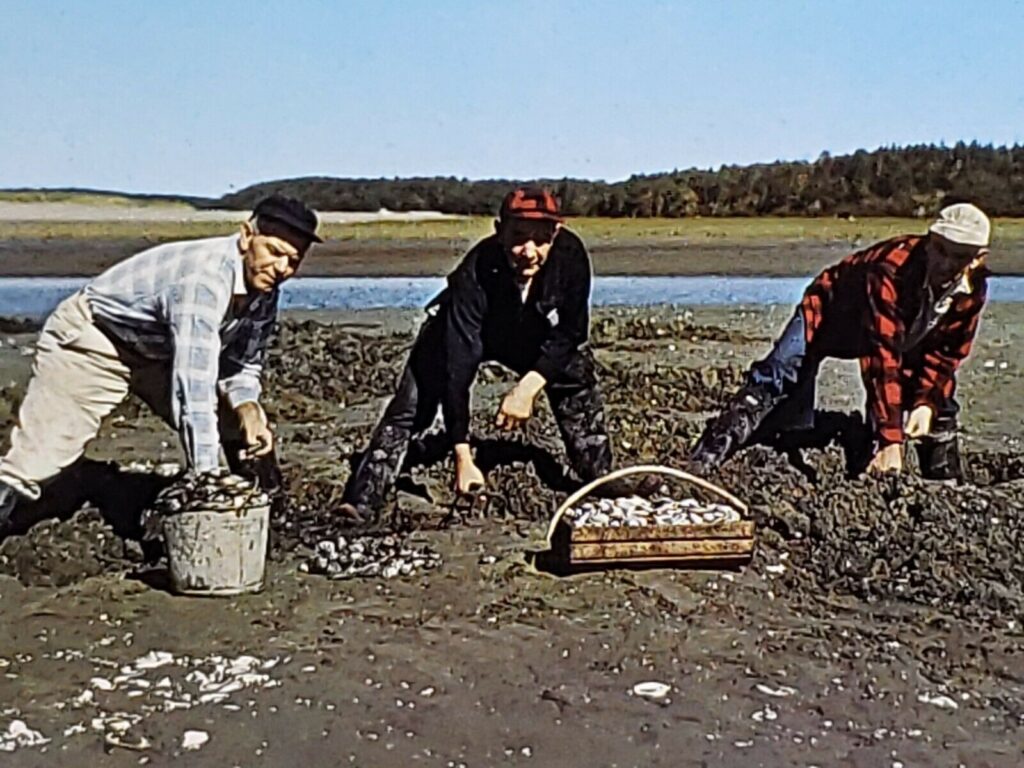 Don't Turn Your Back on the Ocean: Living in Miami is a constant reminder that sea-level rise is changing everything — and that "resilience" may be the wrong word. Mario Alejandro Arizo, Believer (and a reading on This American Life)
You might not think, at first, that my constantly getting the crap kicked out of me has anything to do with climate change or sea-level rise or the death of my city at the hands of an angry, swollen ocean. Yet when state and federal governments ignore the greater structural issues at play, the prevailing doctrine of adaptation starts to closely resemble the national discourse of "toughen up" and "pull yourself up by your bootstraps," and it's worth taking a moment to check in with the folks who don't have any boots.
Hard Pass: A 600+ acre plot of undeveloped land is earmarked to become a Disney-themed residential community. There will be cast members, a 20-acre lagoon for swimming, and supposedly, a plan to mitigate the substantial impact the community will have on the groundwater supply. Our take? Themed living or not, stop building projects with huge water features in drought-impacted regions. Sherry Barkas, Desert Sun
Gary, Indiana, Gary Indiana. If you'd like to have a logical explanation how we happened on this elegant syncopation, we will say without a moment of hesitation: Here's a locals' guide to Gary, Indiana. Belt Magazine
Tuning Bork: On a PNW road trip? A subset of Seattle area drivers complain that their car radios are completely stuck on the local NPR affiliate. [Seattle editor's note: F*x N*ws did call us a Socialist Hellhole some time back so this seems…on brand.] Casey Martin, KUOW
---
The History Department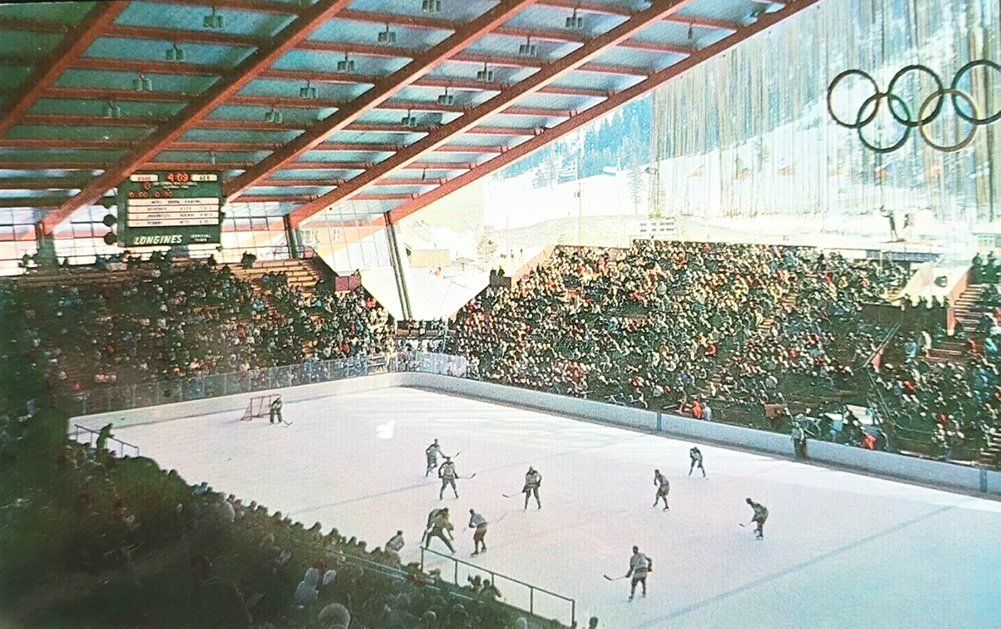 Olympic History: Nearly all of the historic landmarks are gone, upgraded or demolished, but Pallisades Tahoe (the name was finally changed in 2021 from Squaw Valley) played an essential role in turning this California mountain town into a winter sports destination. Chloe Veltman, KQED
But what tends to get lost in accounts of the 1960 Olympic Games is the fact that they took place on unceded Indigenous lands — stolen land that had belonged to Native people for thousands of years.
Almost Heaven: But not quite Switzerland. A historic marketing campaign claimed West Virginia to be "the Switzerland of America." Um, no. John W. Miller, Moundsville
Earthbound Issues: Not everyone in America backed the space race. "Black publications like the New York Amsterdam News and civil rights activists like Ralph Abernathy argued that such funds—$25.4 billion, in 1973 dollars— would be better spent alleviating the poverty facing millions of African Americans." Bryan Greene, Smithsonian
Band on the Run: A group of seven outlaw Koreans found refuge — and an audience for their singing — at Howard University. In 1896. What? Karis Lee, Boundary Stones
Family Photos: A collection of old pictures ties a Texas immigrant mercantile owner to a Mexican revolutionary. Maybe. Stacey Ravel Abarbanel, Zocalo Public Square
Who was Sam? And how did this Jewish immigrant from Lithuania land in a dusty border town and get tangled up with Villa, one of Mexico's most notorious figures?
---
What We're Reading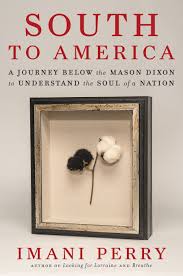 South to America: A Journey Below the Mason-Dixon to Understand the Soul of a Nation, by Imani Perry. Perry's book is a classic American road trip memoir in many familiar ways: the oddball characters, the road food, the feeling of displacement. But Perry never skims over our history, she does not let us forget who built this country and who profited from that work. It's from South to America that I learned of the protests against American spending in the space race (link above). I am continually surprised in how much we Americans are denied in the retelling of our history; Perry's book fills in some of those stories. Buy Now from The Statesider Bookshop
---
Looking for more great armchair travel reading? Browse The Statesider book selections on Bookshop.org. Looking to create your own development inspired by an entertainment company? Can't help you there.