🐠 In this issue of The Statesider Newsletter 🐠
Local legend, but verifiably true. Local legend, but absolutely false. Fish stories, shrinking Louisiana, the many shapes of American tacos, and dinosaur bones. Plus some inspiration for your free time.
The Treasure Inside Crane Creek
In southern Missouri, each small town seems to have its own local legend: lost Spanish gold, hidden outlaw loot. One legend is verifiably true: Casey Callison held it in his hands. 🎣 Read this Statesider Original Story 🎣
The water is gin clear. Pin oak and silver maple trees hang over the water as if they are trying to get a view at what lies beneath its surface.
The Losing Coast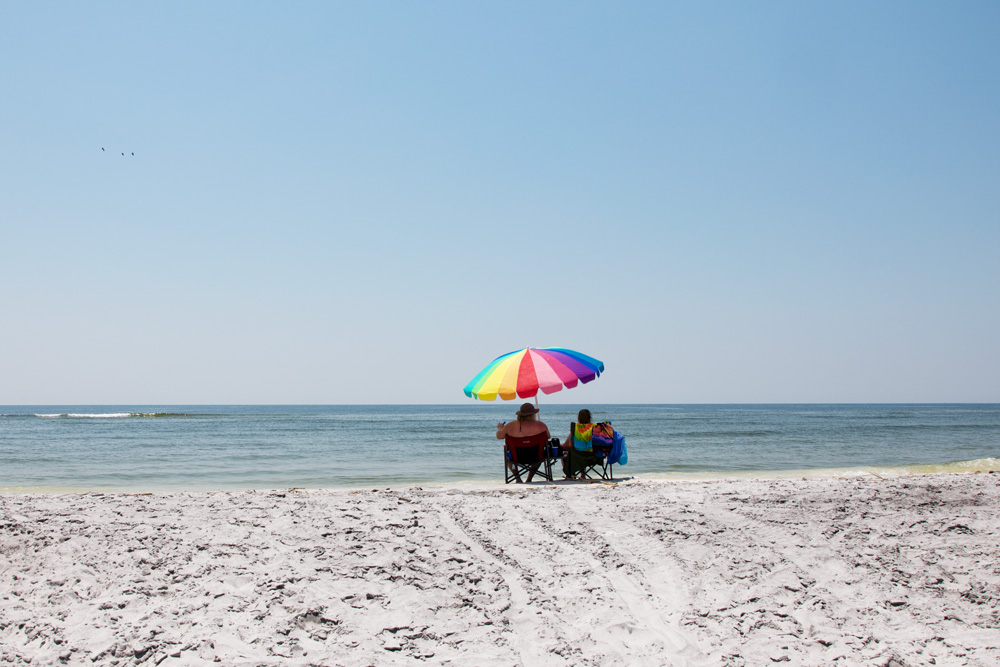 "Every map you look at of Louisiana is a lie. They simply can't keep up."
In many parts of the US, the effects of climate change creep up slowly. This isn't the case everywhere. Elizabeth Miller went to coastal Louisiana where the ground is slipping away faster than it can be rebuilt, and locals are faced with difficult decisions. ⏳ Read this Statesider Original Story ⏳
Stories Across the US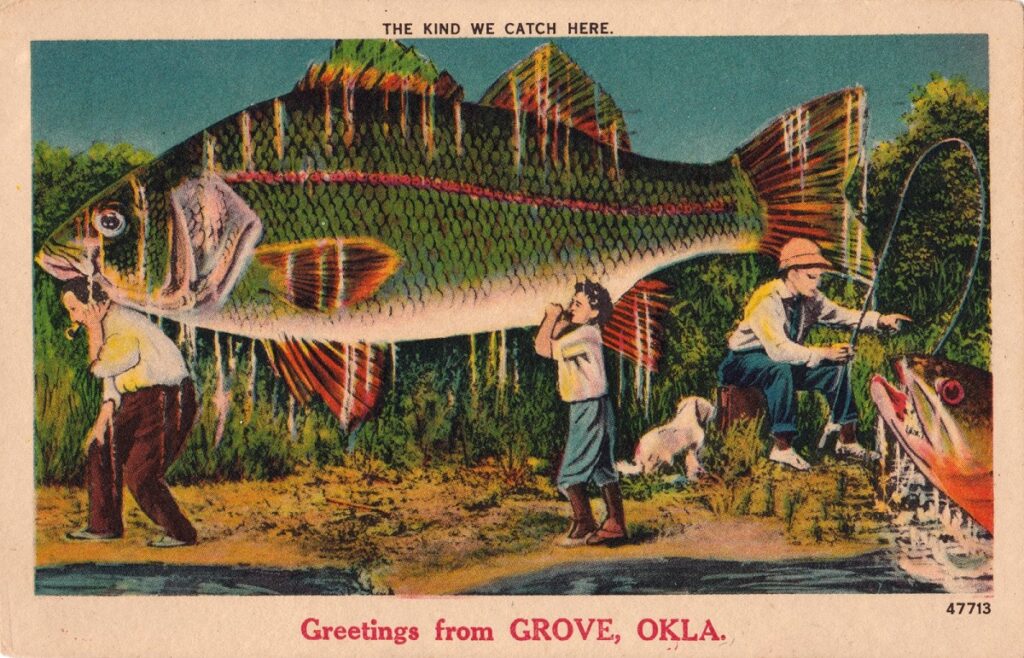 The Creature from the Sandpits: How a teenage prank in a small Southern town created a legend that still loves on 60 years later. Clay Jennings Desmond, Narratively
Baton Rouge: What will the coast of Lousiana look like after after another catastrophic storm or the impacts of climate change? A photographic essay of the near future. William Grenier, Oxford American
Florida: The Florida Keys Wild Bird Rehabilitation Center helps hundreds of birds recover from the grueling work of migration. More than half are released, but some take up permanent residence in this retirement home for winged travelers. Asher Elbein, Bitter Southerner
Hawaii: Native Hawaiian aquaculture was well ahead of its time. The restoration of an 800 year old pond on Oahu holds lessons for broader sustainable practices. Shannon Brown, Mongabay
Washington: The salmon are returning to the Elwha River. Their journey has been decades long and intensely political. Megan Hill, The Saturday Evening Post
San Antonio: Meet the first family of puffy tacos. Yeah, you read that right. (This is an excerpt; more on the book, American Tacos, below.) José R. Ralat, Texas Monthly
But wait, there's more: Meet Henry the Puffy Taco, mascot of the San Antonio Missions and many-time loser of the seventh inning Taco Chase.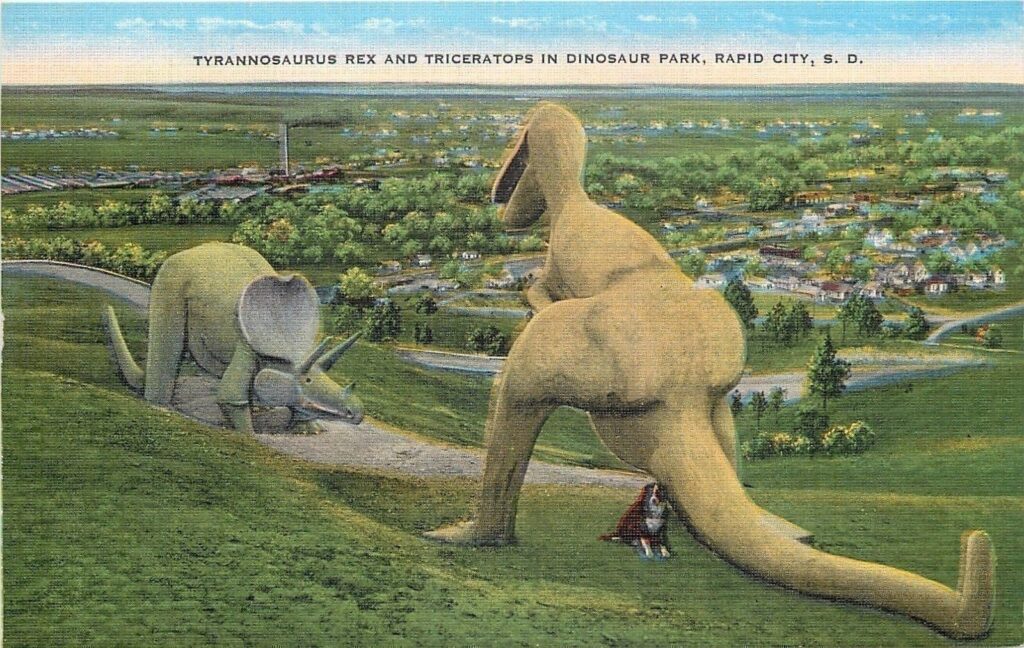 Tastes Like Dinosaur Bones: The preview for Emily Graslie's road trip through America's fossil heartland makes us want to pick up a pick axe and drive. WTTW Chicago/YouTube
California: This small island state park in the San Francisco Bay is open, but you'll need a boat to get there until the ferries start running again. Here's what it's like to live there. Laura Entis, Curbed
Where Eagles Dare: A pair of nesting eagles stretches the idea of "the comforts of home." Kevin Wheeler, Audubon
Soothing Birds: Every spring, 600,000 sandhill cranes descend on the Platte River as they migrate north. Crane Cam lets you watch from anywhere in the world — it's far more moving than your typical webcam. Carson Vaughan, Washington Post
"When I see the sky full of cranes, automatically my heart and mind get filled with joy."
Department of Too Much Time on Our Hands
Happy Trees: A Smithsonian Curator found a stockpile of paintings by cult television artist Bob Ross in an office part in Virginia. Sabrina Imbler, Atlas Obscura
Tiny Beautiful Worlds: They're so much more than a ship in a bottle. The folk art tradition of "bottle whimseys" included religions scence, multi-level mines, shoe shops, tiny furniture… Hunter Oatman-Stanford, Collectors Weekly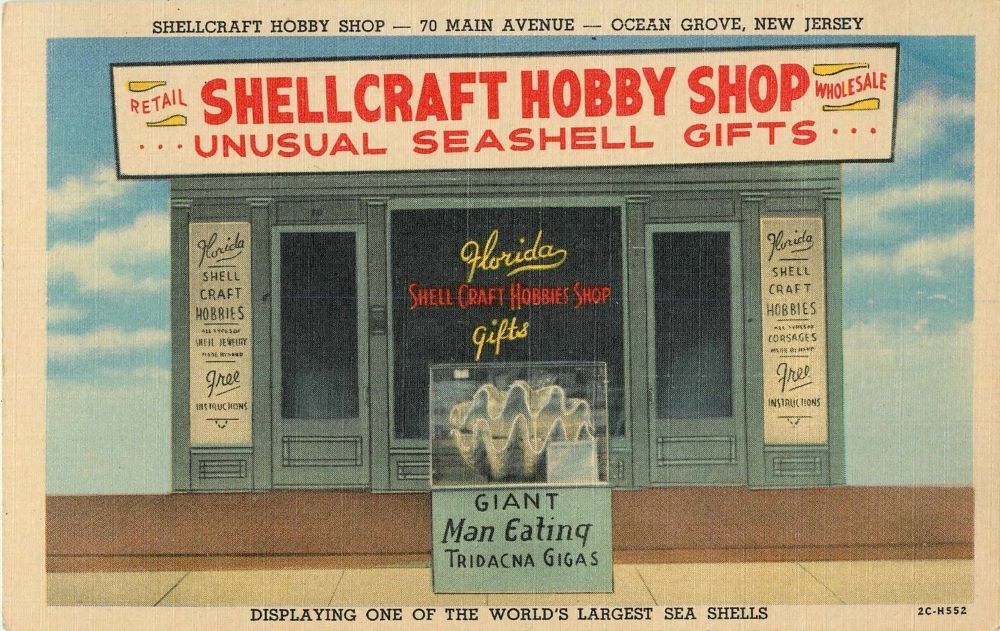 What We're Reading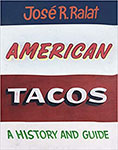 American Tacos: A History and Guide, by José R. Ralat. You might think that opening a book on tacos right now would be recipe for frustration, its pages loaded with delicious tacos that are just out of reach. You would be, in part, correct — this book will make you salivate like one of Pavlov's dogs in a bell factory. But it's also a satisfying meal by itself, and inspiration for future exploration both in the outside world and your own kitchen. Ralat, Taco Editor for Texas Monthly, rejects the "Abuelita Principle" that measures a taco's authenticity by how closely it adheres to the "real" version made by grandma, and embraces the diversity of taco forms found in the wild and whatever its future evolution will bring. Order Now and Support Local Bookstores
---
In Other News
Seattle: Why was this Seattle radio station playing the same 20 songs over and over? A miniature mystery solved on Twitter.
State Flags: Does your state flag feature toes? This map answers the question that no one has ever asked until now. Terrible Maps
For Sale: Abandoned Cold War missile site complete with pool. Matthew Taub, Atlas Obscura
American Samoa: A video visit to the southernmost place in the United States, the uninhabited "island of seabirds." Mike Taibbi, PBS News Hour
Have you invented physics or written Hamlet yet? Neither have we, but we keep rolling with great stories about America. Keep up with our latest stories.