🐂 In this issue of The Statesider US Travel Newsletter 🐂
Two trips around the sun, New Year under the moon, long noodles, saving California's Black history, Lowcountry cuisine, the real middle of America, rights for rivers, and a lost traveler who kissed a seal
Over the Moon: For our second birthday, we received the best gift we could ask for: Elizabeth Miller's Statesider story "The Losing Coast" was selected for this year's edition of The Best American Travel Writing, edited by Padma Lakshmi and Jason Wilson. It's not out until October, but you can do what we did (immediately and excitedly) and pre-order now.
Year of the Ox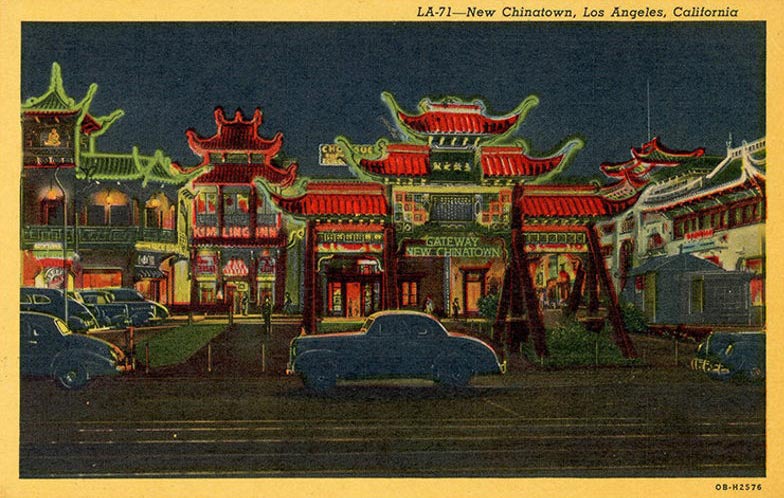 Live Long and Noodle: For one Southern California noodle master, it's the time of year for making longevity noodle. Noodle, in the singular. One bowl, one noodle. It happens to be a 4-foot-long noodle. Lauren Teruya, L.A. Taco
"Embrace your culture because the US will not do it for you." As anti-Asian violence spikes, a Chinese American goes all in on Lunar New Year. Samantha Lee, Insider
Virtual Feast: Korean American TikTok chefs share their favorite recipes for this quarantine New Year. (Now we want dumplings. Okay, we always want dumplings.) Janet W. Lee, NPR
No City Parties Like the Big Easy: For more than 30 years, the Mary Queen of Vietnam Church in East New Orleans has hosted a massive Tet party, with a parade and fireworks. This year's is cancelled because of COVID, but you can relive last year's festivities through photos. Shawn Fink, Nola.com
Uyghurs in America: People of Uyghur descent in America often cannot — and should not — go home because of the increasing persecution by the Chinese government. Now, some are sharing their food and their culture across the US. Esther Tseng, Resy
➡️ Don't miss the rest of Resy's Chinatown USA special series
---
Black Americana
Give This Man a Statue: "Hemings' considerable and historic influences on American food and culture including the introduction of macaroni and cheese, ice cream, whipped cream, and French fries for the first time in America, have long been attributed to Thomas Jefferson who, for the most part, has been wrongly credited with creating these dishes, which were actually Hemings' genius adaptations of French haute cuisine." Tangie Holifield, On the Menu @ Tangie's Kitchen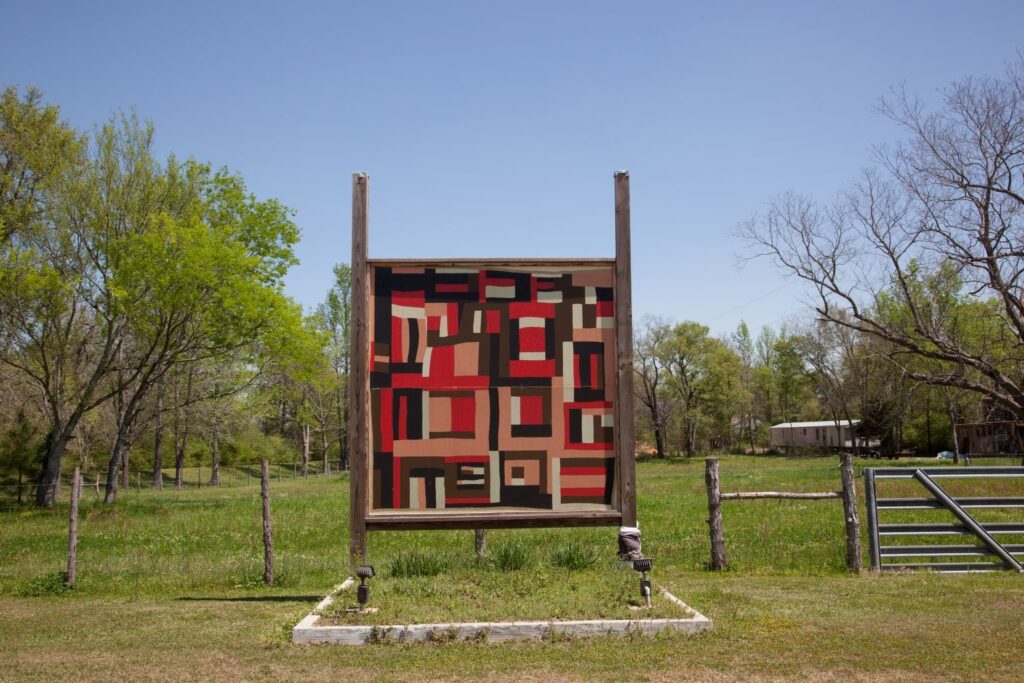 Stitch Sitch: Gee's Bend, Alabama has long been known for gorgeous quiltwork produced by that town's Black women artists. A new partnership has helped bring their work online and in front of appreciative patrons. Sarah Rose Sharp, Hyperallergic
The Trailblazer: The little-known story of the woman who saved California's Black history. Liam O'Donoghue, East Bay Yesterday
Prince and the Snack Revolution: The murder of George Floyd had an unexpected effect: grocery shoppers are paying more attention to Black-owned businesses. Jovani Prince & Shirah Dedman, The Counter
"Because of the Black family on the front of the package, people started grabbing my product for the first time; I'd been there the whole time, but before they just walked by."
It's Our Country, Too: The Hear to Slay podcast hosted by Roxane Gay and Tressie McMillan Cottom talk country music — and the race and gender issues that come along with it. Hear to Slay
We're Hungry Now: Bookmarking for the future…Take a culinary road trip through the Lowcountry of coastal South Carolina and Georgia and sample the unique offerings of Gullah-Geechee cuisine. Michael W. Twitty, Travel + Leisure
---
Stories Across America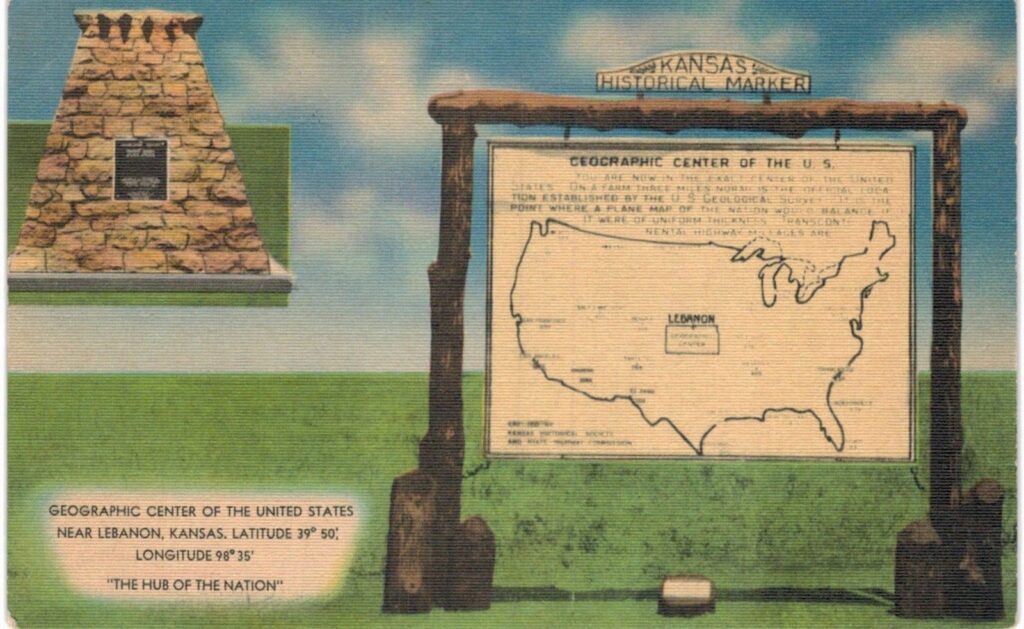 Stuck in the Middle: Sorry, Boss, but the designated center of the United States isn't. Ken Jennings, CN Traveler
Hip-Hop Chicken Shop: The chicken wing dinner at Tommy Chan's in Houston has an entry in the Rap Food Reference Hall of Fame. Alana Dao, Bitter Southerner
That Lunchbox Moment: The story about that kid who gets mocked for the contents of their lunchbox, for their "weird" food, is ubiquitous, but it's not a one lunch box fits all immigrant kids' story. Jaya Saxena, Eater
Take Me to the River: "…the US Supreme Court had recognized legal personhood for corporations, shouldn't rivers be people too?" Rebecca Renner, Sierra
Drop Me in the Water: Surfing is where Bonnie Tsui finds a taste of the Before Times— it's also where she contemplates where we are now, and what it will mean to re-enter some sense of normalcy. Bonnie Tsui, Outside
I like this phrase—civil dawn. I like the sense that, when we're in the water, we are respectful of the ocean and each other, together but apart. There is room for generosity.
The Lost Art of Getting Lost: There once was a time when you could try to travel to San Francisco, end up in Bangor, Maine, and not notice. And then kiss a seal. How a simple (drunken) mistake changed Erwin Kreuz's life. Andrew Chamings, SFGATE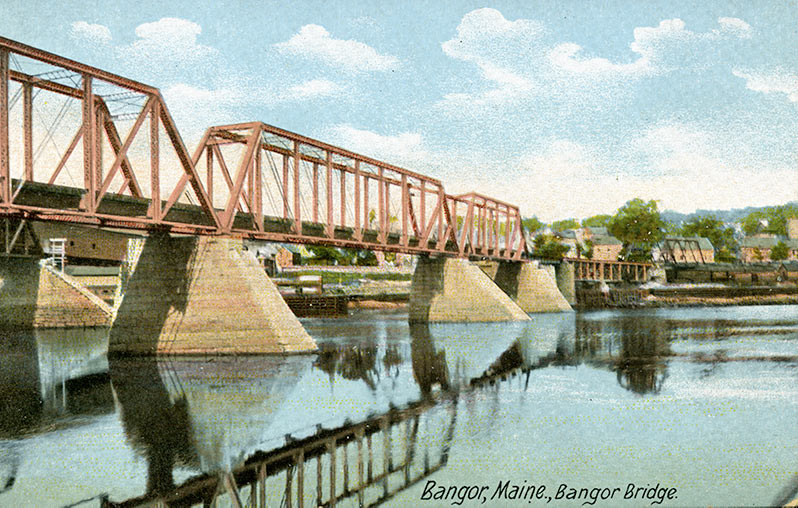 I Can See Your House From Up Here: The man who climbed the Golden Gate Bridge in 1935 — while it was still under construction — shares his photos. Oh, and he lived through the 1918 Spanish flu epidemic, so maybe he has a few other stories to tell. Peter Hartlaub, San Francisco Chronicle
Zamboni Dreams: It started with a trail connecting two skating rinks on Minnesota's Warroad River. Now there is a community skate path that runs 2.5 miles and connects seven rinks. Steven John & Megan Burks, MPR
Illinois Ozarks: Chicago is both a long way and not that far from the wild nature of Southern Illinois. Carson Vaughan, The Washington Post
America in Short-Order: She's from the Philippines, he's from the Czech Republic, they met in Seattle, and they're opening a diner in a small town in New Mexico. John Larson, El Defensor Chieftain
Ain't That America: Teen reunited with pet rooster lost at Alabama Cracker Barrel after Civil War reenactment. What? Amy Henderson, The Cullman Times
---
What We're Reading & Listening To
Silver Door Diner by Bishop Garrison: Boy walks into a diner, befriends waitress, tells his story, orders pie. Only the boy is an extra-terrestrial and some stuff is about to Go Down on Planet Earth. This story is a great place to start, but Levar Reads is a treasure of a podcast and you'll be mad no one told you about it if you're not already a regular listener.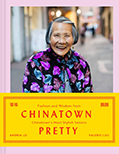 Chinatown Pretty: Fashion and Wisdom from Chinatown's Most Stylish Seniors, by Andria Lo & Valeri Luu. Visiting Chinatowns across the US and Canada, including San Francisco, Oakland, Los Angeles, Chicago, New York City, and Vancouver, Lo and Luu have been taking portraits of Chinatown's most fashionable grandmas and grandpas since 2014. This joyous book isn't just about the fanciful fashion, questions about colorful and clashing clothing often seem to lead to insightful answers about living well through times good and bad. Order now and support your local independent bookseller
Whatever you're reading, consider getting your next book from one of the many Black-owned bookshops across the country. Here's a guide to 125 options: McKenzie Jean-Philippe, Oprah Magazine
---
We have new original stories coming in the next issues. Catch up on stories you might have missed: Statesider original stories.