🍳 Take a look at this Statesider 🍳
It's the only one we've got. It's such a good Statesider, gosh we seem to read a lot. Grab a coffee, have some waffles, go and see America. Eat some bagels in California, we're hopin' the vaccine comes soon, but there's not a lot we can do.
Destination: Coffee
We poured ourselves a freshly brewed cup and hopped on a Zoom with Jane Ormond, travel and food writer and author of the new book Destination Coffee, a tour of the great coffee cities of the world. As she says, "No coffee, no happy" — see what makes her happy in the American coffee culture today. ☕ Read this Statesider Interview ☕
Stories from the Breakfast Table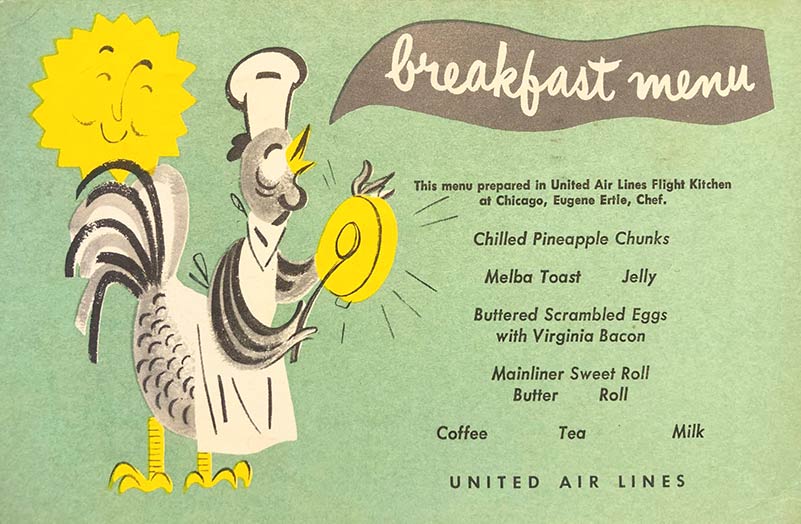 Bagel Blowup Bait: In a clear attempt to provoke bagel rage, the New York Times declared that California has better bagels than New York. In response, the San Francisco Chronicle asked, "Can't we all just enjoy our bagels?"
Mallorcas on the Move: Puerto Rico's legendary breakfast buns came from Spain to the Caribbean and didn't stop there. Illyana Maisonet, Saveur
It Puts the Butter on the Biscuit: Enjoy your stay at this new Pennsylvania bed and breakfast, aka Buffalo Bill's house from The Silence of the Lambs. Torture well coming soon! Sarah Paynter, New York Post
The Pancake Hub of the Universe: Mark your calendars for next year's Pancake Race, an annual Shrove Tuesday tradition that pits Liberal, Kansas — the self-proclaimed "Pancake Hub of the Universe" — against the town of Olney in Buckinghamshire, England. Roadside America
What's This Banana-Shaped Pastry Thing? In 1984, before there were cronuts and a year before New Coke launched, one of the biggest food stories in the USA was this curvy French pastry called a "croissant." Sara Lee's versions were outselling the brand's pound cake. Arby's added croissant sandwiches and expected to $100 million worth of them the first year alone. Behold the story of the croissant boom, as reported at the time. New York Times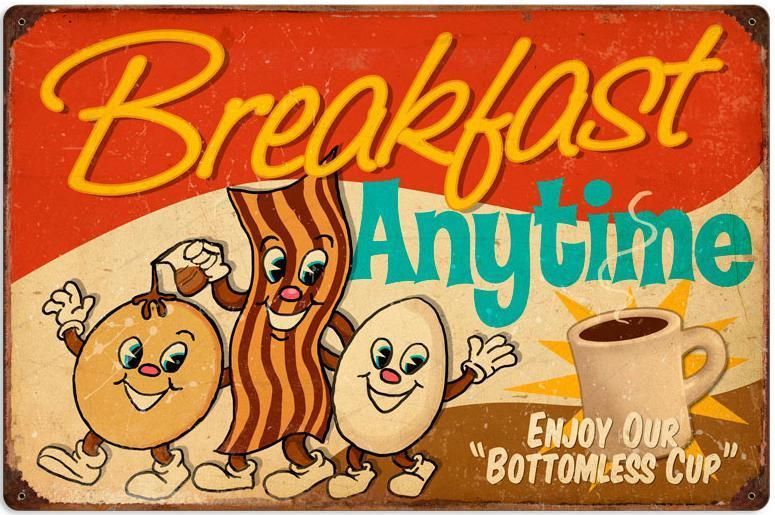 Breakfast Gumbo: It's not what you think. No bacon, no "breakfast" ingredients that don't belong. This Mardi Gras tradition parades out the classic New Orleans gumbo, just at an unlikely time of day. Bryan Ford, Saveur
The Correct Way to Eat Grits: Salt? Sugar? Butter? The story behind the never-ending grits argument — and what it all means. Brooklyn White, ZORA
Gotta Get a Goetta: Meet Cincinnati's signature breakfast meat: goetta. Locally beloved, it never seems to catch on elsewhere. Keith Pandolfi, Extra Crispy
On the Scrapple Trail: Speaking of regional meats, the Mid-Atlantic favorite, scrapple, has an enthusiasts' group on Facebook that is over 7,000 strong and growing. Members include The First Lady of Scrapple, The Scrapple Commander, and The Scrapple Consigliere. Shelby Watson-Hampton, Lancaster Farming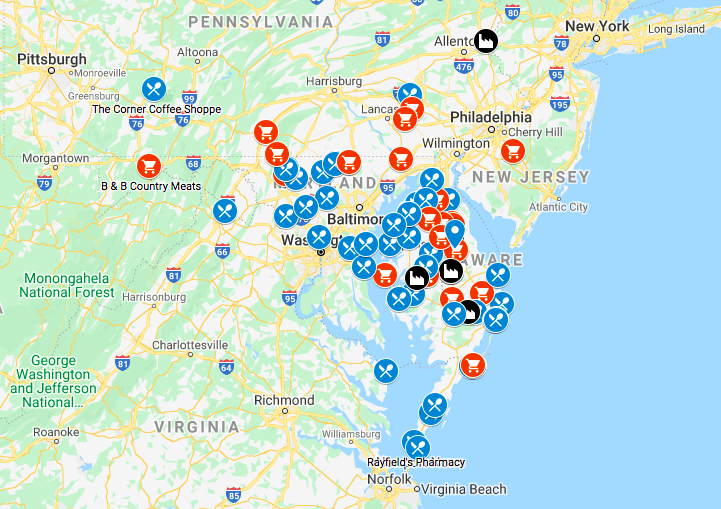 Stories Across America
Department of Shut Up and Take Our Money: "He wants to build Jackalope Junction, a 20-acre theme park with Western and steampunk themes based on characters he created — notably Jackalope Jim, a sheriff in the turn-of-the-century town who wields his Jules Verne-style blaster with a cybernetic arm." Susan Gill Vardon, San Diego Union Tribune
Raven Delivers the Mail: Rico Lanáat' Worl, a Tlingit/Athabascan artist, has designed a gorgeous new forever stamp for the US Postal Service, featuring Raven stealing the stars. You know we're sending postcards with these on 'em, right? Garland Kennedy, Seattle Times
Benvenuti Nella Falsa Venezia: The real Venice has gondoliers and too much water, thanks to climate change. Fake Venice has gondoliers and not nearly enough water, thanks to climate change (and human hubris). Alexandra Marvar, The Believer
SoCal So Lopsided: Contents settled during shipping? Nearly half of all Californians lives in a narrow sliver at the bottom of the state. John Metcalfe, California Sunday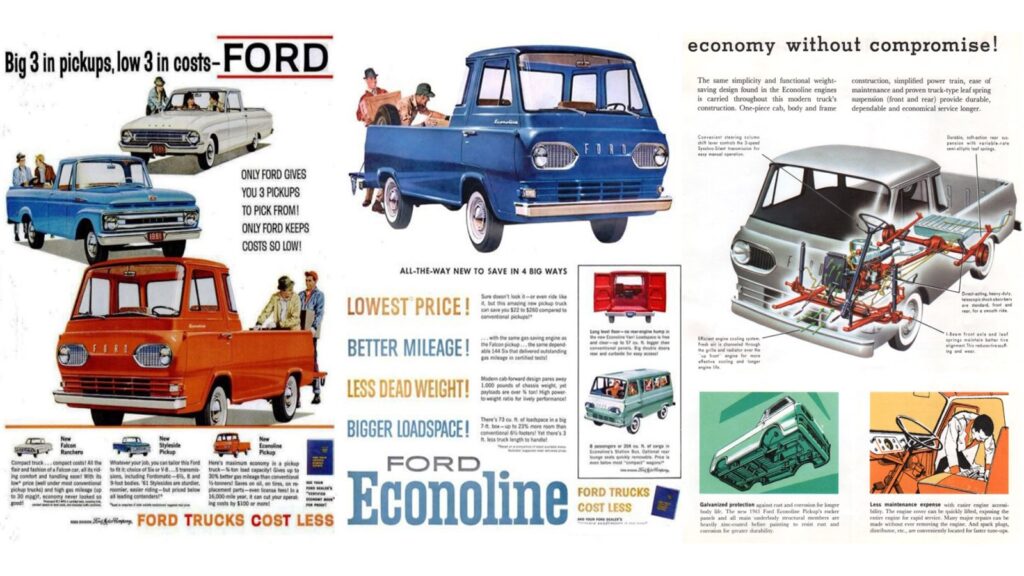 Truck U: What's the deal with Americans and pickup trucks? Like a lot of things, it's complicated. Toni Scott, Jalopnik
The Lost (Like, REALLY Lost) Treasures of the Grand Canyon: Caves at the Grand Canyon hide some unusual booty: sloth dung and mummified bats. Eureka! Shaena Montanari, Atlas Obscura
Buffalo Soldiers and Black Rangers: Some of the first rangers at US National Parks were Black troops from the US Army, and twenty parks and sites have a known connection to Buffalo Soldiers. Now, at last, that history is being documented and shared. Jill Robinson, Sierra Magazine
If there's a hidden history in Yosemite, there's a hidden history in every park, somewhere.
The Forgotten Internment Camp: During World War II, the US government forced 120,000 Japanese Americans into internment camps, most of them in the interior West. But there were also camps in the South, where a reckoning with this history is now underway. Jason Christian, Bitter Southerner
The Middle of Everywhere: Have you ever wondered what the geographic center of every single US congressional district looks like? Neither have we. But David Jarman did, and he shared it all on one epic Twitter thread.
Pudding Heaven: Persian rice pudding meets Mexican rice pudding at this Texas taqueria. It's "warm and smoky with spices, slightly sour with strawberry powder and suffused with grains of rice that reveal the slightest chew" and we could go for a bowl right now. Meet us there? Priya Krishna, New York Times
March Mugness
We're pining for those heavy, coffee stained diner mugs that get better with age. While we were in Elko (cooking up The Statesider), we headed to Cowboy Joe every morning, and when Andy was last in Seattle, we went to Pam's local (C&P Coffee) where a guy was… playing 45s on a portable record player. We couldn't decide if it was a performance or just a guy playing records. Doug went to his local diner, Hi-Lo, which moved from Pennsylvania to Minneapolis a few years ago. Since we can't do this in person, we opted to send beans and mugs instead. Support your local cafe, win March Mugness. Brackets not required.
Navel Gazing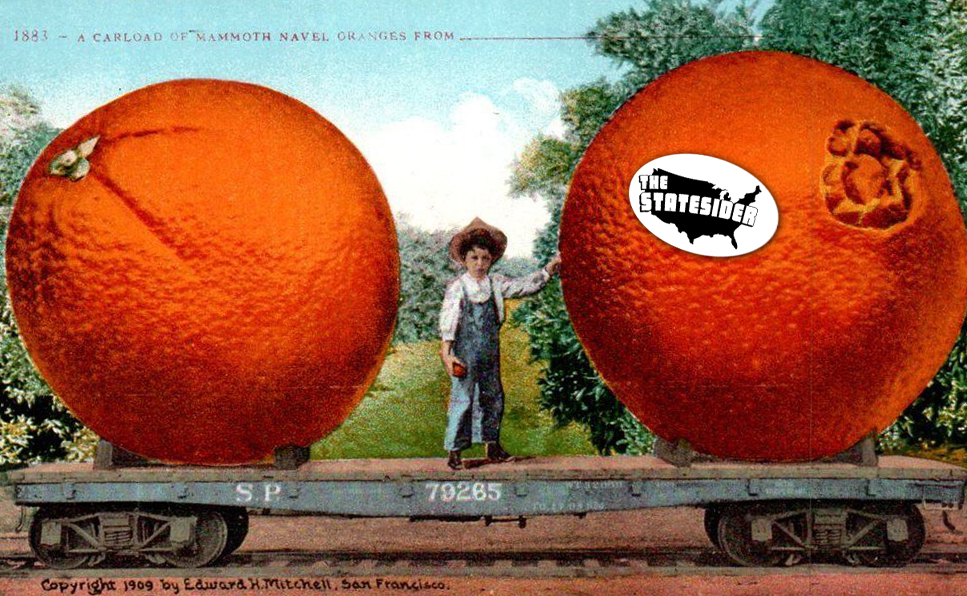 The lovely folks at Skift called us up to ask how we were doing, and how The Statesider, as (ostensibly) a consumer travel publication, had adjusted to pandemic times when people weren't really traveling. Not surprisingly, we had a few things to say on the topic. Rashaad Jorden, Skift
What We're Reading & Watching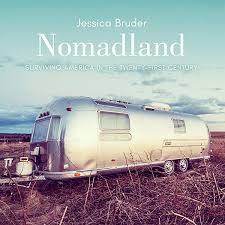 Nomadland: Yeah, I've read the reviews that say Nomadland presents an overly romanticized view the life and that the Amazon sequeneces are too happy, but I don't think there's anything particularly romantic about a woman of a certain age scraping the grill at Wall Drug or weilding a bar code scanner while sleeping in her van. While there is some gorgeous open roads/national parks scenery, this is no Instagram friendly hashtag vanlife story; it's folks doing their best with what they've got — which isn't much. Streaming on Hulu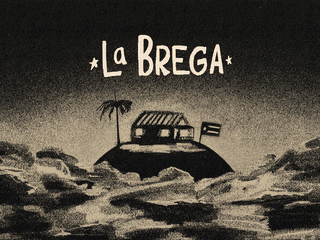 La Brega by Alana Casanova-Burgess. There's not a perfect translation of the title of this new WYNC podcast about life in Puerto Rico, but Casanova-Burgess, the show's host, describes it as "this kind of struggle where you can't really solve a problem, so you just sort of deal with it." The podcast digs into the meaning of La Brega and the everyday struggles embedded in Puerto Rico's cultural relationship with the USA, on topics as varied as governmental surveillance and Boricua identity in Levittown. The series bridges both introductory topics for people just learning about Puerto Rico and deep-dive cultural insight for those from the commonwealth itself, with full episodes in both English and Spanish,
We'll just put this here because we can't stop humming it either. Supertramp, Breakfast in America. For more things you can't get out of your head, browse our archive of Statesider original stories.