In this issue of The Statesider Travel Newsletter:
Lost and found American languages, semi-sexy accents, dying dialects, reviving an early sign language, and invaders from the north. Plus: Navajo basketball, a new long-distance trail, and the uncrowded West.
A Tour of American Languages
The U.S. has no official language, but there are some 430 (or so!) languages your might hear (or see) as you travel across the country. With some recent language-related stories in the news, we decided to check out a few of them.
Hawaiian Language: February is Hawaiian Language Month, part of a larger effort to encourage the speaking of ʻōlelo Hawaiʻi in the islands. Meanwhile, on Niʻihau, an older form of the language carries on. Ku'uwehi Hirashi, Hawai'i Public Radio
A Loss for Words: "For every dollar the U.S. government spent on eradicating Native languages in previous centuries, it spent less than 7 cents on revitalizing them in this one." Rebecca Nagle, High Country News
According to Ethnologue, of the 115 Indigenous languages spoken in the U.S. today, two are healthy, 34 are in danger, and 79 will go extinct within a generation without serious intervention. In other words, 99% of the Native American languages spoken today are in danger.
Oklahoma: How Oklahoma tribes are fighting to save their languages from extinction. David Joshua Jennings, Oklahoma Today
South Carolina: Gullah artists are reclaiming their language and heritage on the national stage. Maura Hogan, The Post and Courier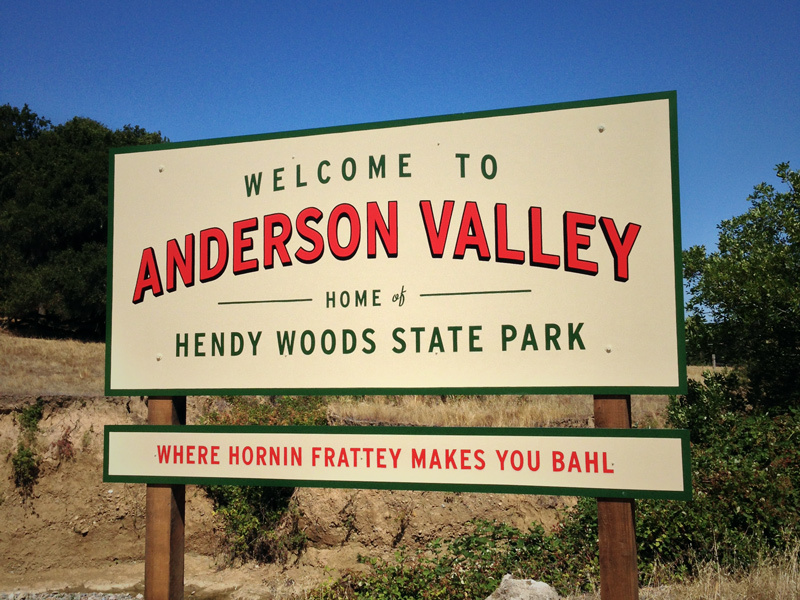 Boont Harpers of America: Fewer than 20 people still speak Boontling around California's Anderson Valley, but don't be a backdated chuck and go harpin about burlap around town, okay? Mike McPhate, California Sun
New York: Only 700 people in the world speak this language. Fifty live in the same building in Brooklyn. Kimiko de Freytas-Tamura, New York Times
Logophiles, Unite: A new Washington, D.C. museum is bringing the world of languages (and languages of the world) to life. Katherine J. Wu, Smithsonian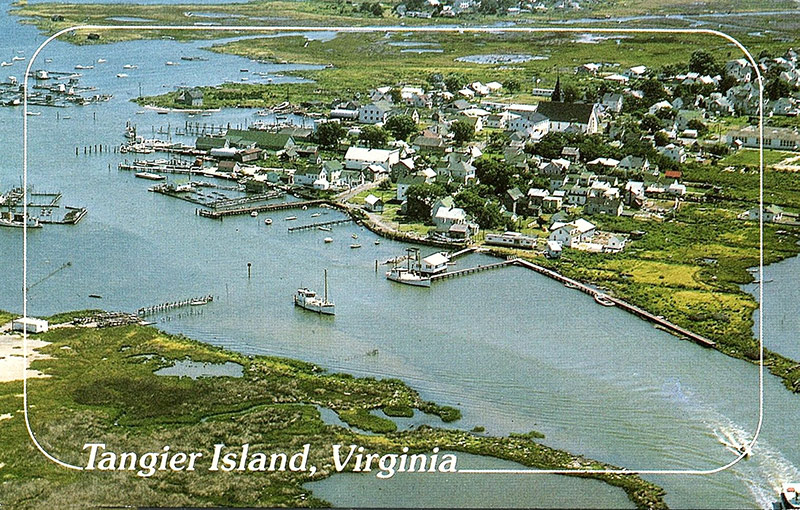 Tangier: A photo tour of the tiny Virginia island with a British(ish) accent. Veena Rao & Eliot Stein, BBC Travel
Victorian U.S. How American English accidentally preserved British English of the past. Christine Ro, BBC
Sacré bleu! That crazy time Americans feared a wave of foreign-language-speaking migrants crossing the border in search of a better life. Nuts, right? David Vermette, Zócalo Public Square
Acadia: A recent wave of African immigrants in Maine is helping to revive the state's French-speaking history. Peter McGuire, Portland Press Herald (It isn't all going smoothly. Kate Taylor, New York Times)
Appalachian: Where did the phrase "Lord Willing and the Creek Don't Rise" come from? Appalachian Magazine
Sexy Michigan: Is that a peninsula in your pocket? Yoopernese is the 14th sexiest accent in America. Lee DeVito, Detroit Metro Times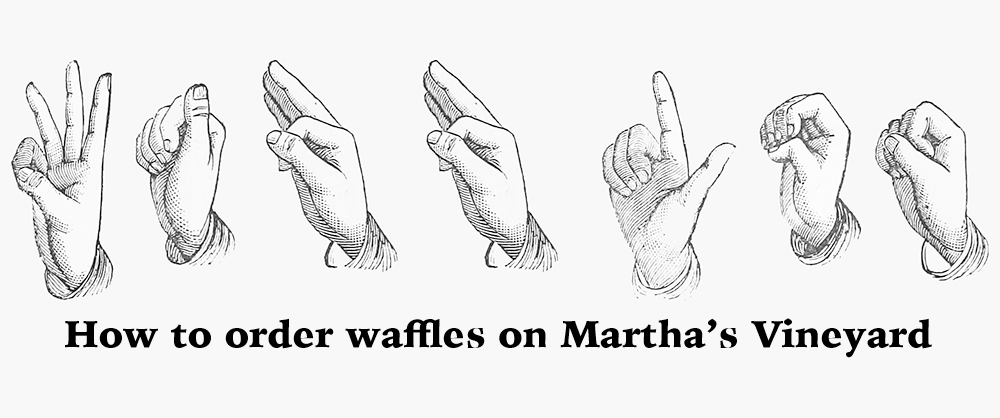 Martha's Vineyard: For more than 200 years, there was a large deaf community on Martha's Vineyard, and even hearing residents "knew how to sign as naturally as spoken English." Now, some residents are trying to revive the local form of sign language. Brittany Bowker, MV Times.
Guam: A group of indigenous CHamorus (Chamorros) are trying to bring their language back from the brink, after it was discouraged and even outright banned by the American government and military for decades. Anita Hofschneider, The Guardian.
Q'onoS Comes to Indianapolis: Have you registered for the 27th annual qep'a' cha'maH SochDIch yet? Coming this July from the Klingon Language Institute. (See what you're in for at the KLI Facebook page.)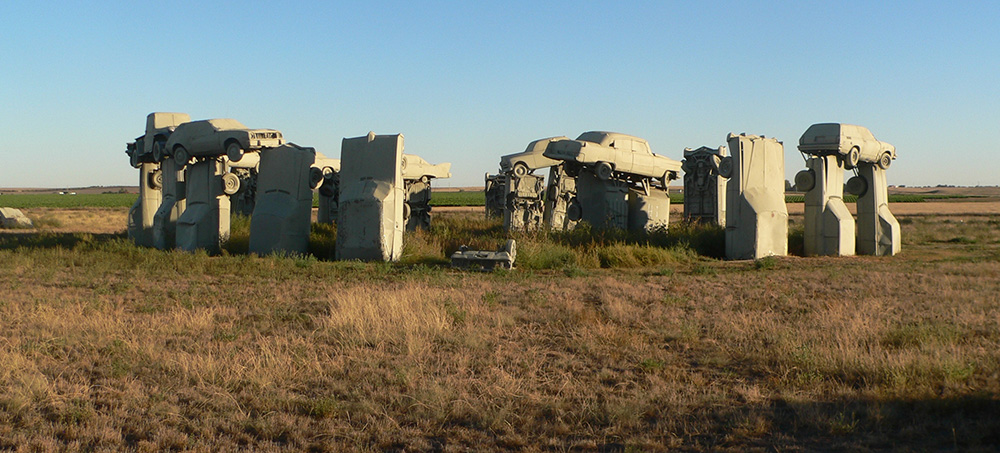 Last chance!
Take our short reader survey
and you could win a Statesider t-shirt.
Stories Across the US
Multiple Ozarks: We're still not exactly sure what an Ozark is, but this trail that joins the Missouri Ozarks with the Arkansas Ozarks sure makes us want to take a long walk to find out. Amelia LaMeir, Ozark County Times
Slave Houses: One Iowa architect is trying to document every slave house still standing in American. She's up to 700 and counting. Sabrina Imbler, Atlas Obscura
Los Angeles: An inside look at the Black Panamanian culture of L.A. Jenise Miller, BOOM California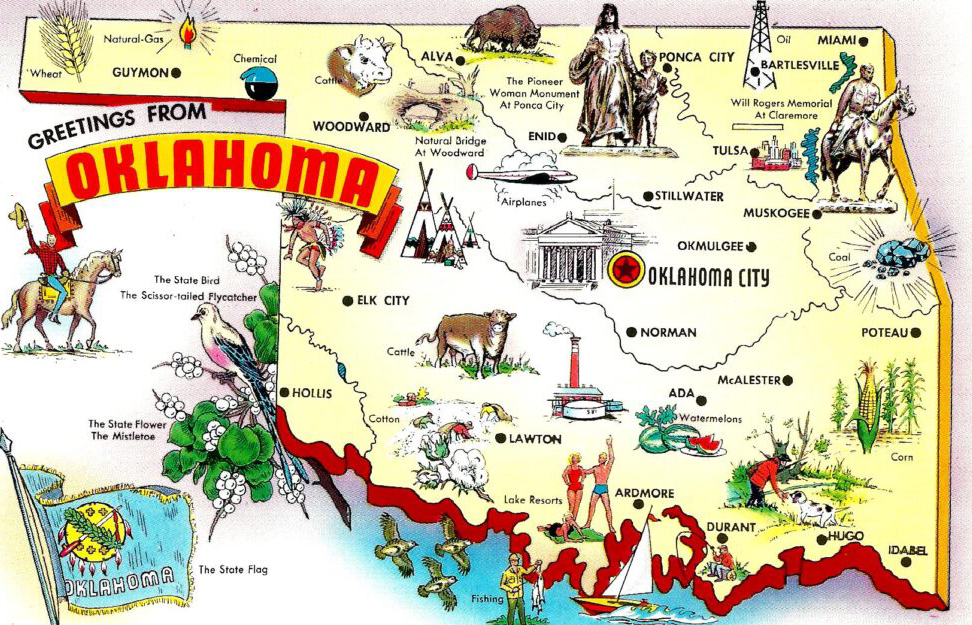 Imagine Oklahoma: Oklahoma has a brand-new motto, and it's…well, it's new. Can it compete with Nebraska's "Honestly, It's Not for Everyone"? Robert Reid, Skift
From the Feminist Ghost Town Desk: One woman bought a California ghost town and turned it into a feminist haven. Then the fire came. Rachel Leibrock, Bust Magazine
The West: Want to experience the wide open spaces you imagine, away from the crowds? There's a way. Brooke Wilkinson, WendyPerrin.com
Indianapolis: Days are numbered for The House of Tomorrow. Wait, what? Kate Franzman, Indianopolis Monthly
Florida: Now that's a trunk sale. Unable to get gallery representation, these African-Americans sold original artwork out of their cars up and down the Treasure Coast. Tim Walters, Florida Today
---
What We're Reading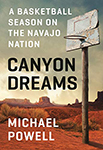 Canyon Dreams: A Basketball Season on the Navajo Nation, by Michael Powell. This may be a book about basketball, but you don't need to know a jump shot from a finger roll to enjoy this richly painted portrait of a season of "rez ball" in Najavo Nation. A hard book to categorize, Canyon Dreams isn't just "Hoosiers" in northern Arizona; it's as much a book about the landscape, the internal and external pressures on Navajo culture, and the dreams of the young players as it is about a run for the championship. Buy Now Through Your Local Bookstore
---
Looking for travel stories on a specific part of the country? Browse our new Stories By State page.